Honors Alliance is a collaboration amongst all members of Registered Student Organization Honor Societies that provides leadership development, volunteerism, and recognition while promoting academic integrity to the UTSA community.
Membership Benefits
The opportunity to network with UTSA students devoted to leadership development, volunteerism, and recognition.
Improving collaboration and organization skills by attending committee meetings.
Making memories and connections by attending social and service events.
Brushing up on your etiquette skills at our annual Etiquette Event.
Giving back to the San Antonio community through our service projects.
The opportunity to join our Mentorship Program which will help you reach your requirements as well as give you an awesome mentor.
 Join our general meetings - each Friday at 2:00 pm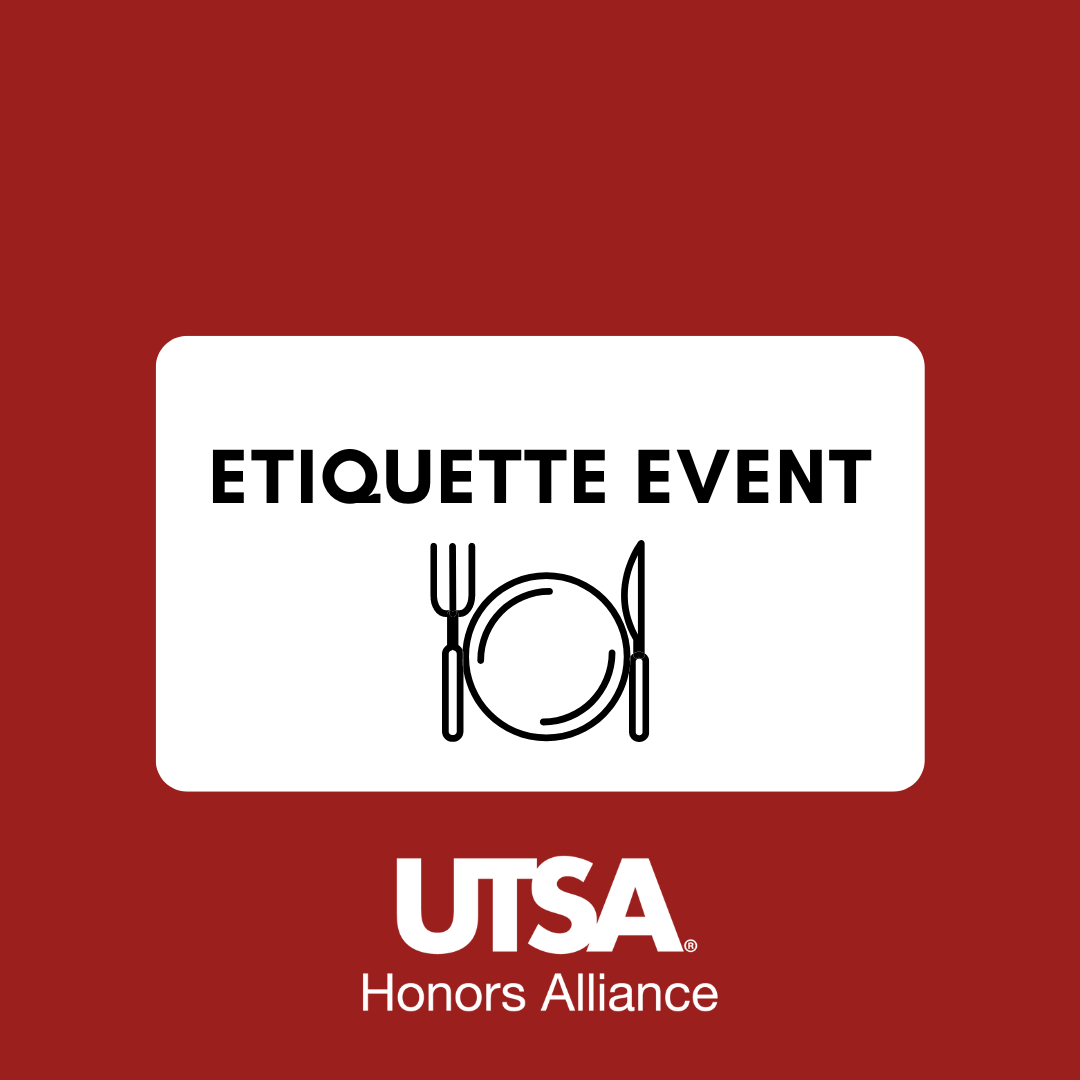 Etiquette Event 
The Honors Alliance Etiquette Event provides students the opportunity to learn about dining techniques and connect with other students.