Student Activities hosts five signature events at the Downtown Campus every academic year. These events are intended to foster engagement specifically at the Downtown Campus. Below is a brief synopsis of what to expect at each event. We hope to see you there!
Birds Up
Birds Up Downtown is a welcome back event that typically aligns with the Fall Roadrunner Days calendar. Activities at the event highlight the educational programs offered at the Downtown Campus such as the College of Architecture, College of Public Policy and College of Education and Human Development. The events embody the urban vibe of its location, and in the past has featured street performers, a chalk artist, and a food truck.
Homecoming Blitz
Homecoming Blitz is your traditional spirited event that takes place during UTSA's Homecoming week of events. At the event you can expect lots of orange and blue in true Roadrunner Pride. Historically, the event has taken a pep rally feel by inviting Cheer and SOSA to lead the Downtown Campus in UTSA's chants. Additionally, you can typically count on a DIY craft or two to stock up on your UTSA spirit before the big game while enjoying some game themed cuisine.
Light Up The Plaza
Please join us for an event that welcomes the whole family. The Light Up the Plaza event will ready the Downtown Campus for the winter season. Historically, the event has hosted winter themed food booths, the "World's Largest Snowman" inflatable, cookie decorating, photo booth, and music. It has also been known to secure a mini snow flurry to set the mood. A short program is typically held at sundown where you can watch the Bill Miller Plaza light up. Lastly, this event is featured in Mayor Nirenberg's "Light Up San Antonio Contest" each season.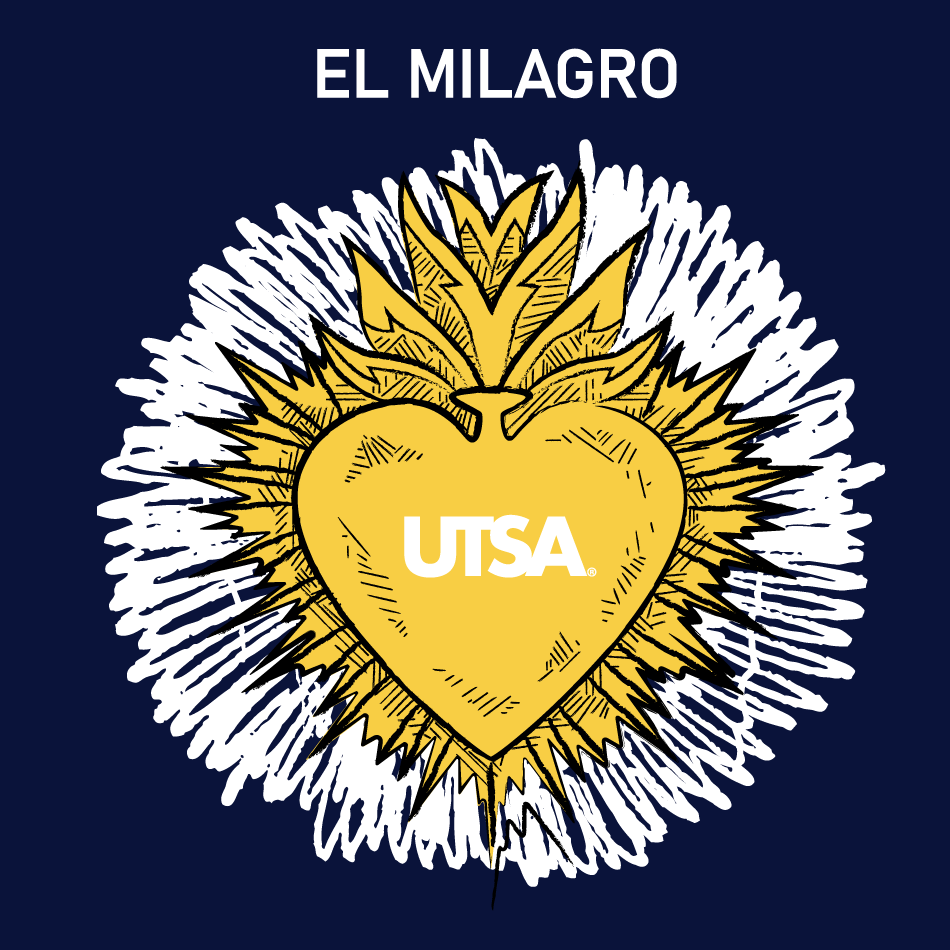 Milagros
Milagros is becoming an annual spring event highlighting the many Milgros Hearts located in various exterior locations at the Downtown Campus. The Milagros heart installation was designed by a UTSA alumna, Diana Rodriguez-Gil, M.F.A. '86. The event features snacks, music, and an interactive scavenger hunt.
We look forward to seeing you at these events! Interested in volunteering or have questions about one of these events? Please let us know by emailing getinvolved@utsa.edu.