Civil Rights and Social Justice Experience
What is the CRSJ Trip?
The program allows for UTSA students to become immersed in the history of the Civil Rights Movement. Students will visit historical markers such as the 9th Ward, the Civil Rights Institute, 16th Street Baptist Church, Kelly Ingram Park and the National Civil Rights Museum. The trip concludes with students participating in the MLK March back in San Antonio, TX.
Who can Apply?
Undergraduate and graduate students who meet the following criteria should apply:
Enrolled full-time as an undergraduate sophomore, junior, senior, or graduate student.
Be in good academic, financial, and disciplinary standing with the University.
Be able to attend ALL required Pre and Post-trip meetings.
2022 CRSJ Applications are open from August 23rd - October 1st.
How Do I Attend Again?
So you went on the Civil Rights and Social Just Trip before and want to go again? Perfect!
This trip will include student facilitators. Undergraduate students who are interested in a leadership role and are currently enrolled as fulltime are encouraged to apply as student facilitators.

Applications for facilitators are included in the participant application.
---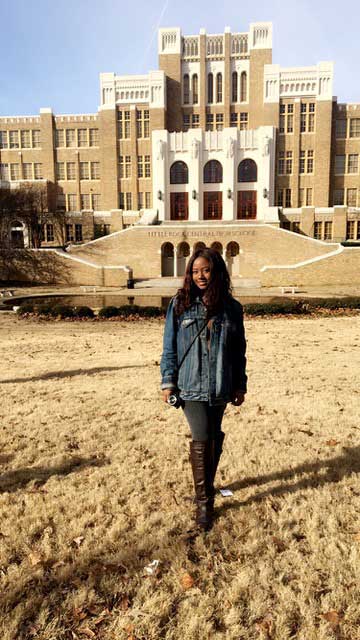 "The Civil Rights and Social Justice Trip, in early 2017, was an experience that I will never forget. Going to visit historical locations across the south really put things into perspective in terms of how far African Americans and other minorities have come in the continuing journey of true equality in the United States. Although sometimes the harsh realities of the past and the things we learned were difficult to fathom; this experience has ignited a flame within me to initiate change on campus, and in life. I see no limitations as far as my future is concerned and fully understand that there are no bounds due to the immense strength of those who came before me. I encourage all students to apply to go, and tell all of your friends too! I am so grateful for this opportunity of growth that the Student Leadership Center created for students. #GoRunners"
"The crsj trip had an incalculable impact on my confidence as a young African American male in current day America. It allowed me to better understand the hardships prior generations had to endure. Academically, it made me realize that I am grateful for the opportunities that have came my way so far at the university by being able to connect with likeminded individuals and to enrich myself from a educational standpoint. "
---