Upcoming Conferences
Leadership and Volunteer Services takes a select group of student applicants to several conferences each year, providing transportation and registration. Overnight lodging and some meals are also provided where required based upon the conference location and schedule.
We facilitate student attendance at these conferences with the following outcomes in mind:
Enhancing students' leadership skills and knowledge
Broadening and diversifying their perspectives on inclusive leadership
Developing a cohort of student leaders who bring what they learn back to campus for benefit of their fellow Roadrunners
Providing students with a first professional conference experience, networking and professional development opportunity
---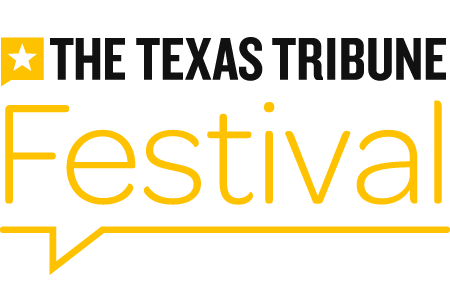 The Texas Tribune Festival (In-Person) - September 22-24, 2022
The Texas Tribune Festival (TribFest) allows attendees to to learn about Texas' biggest challenges and to engage in thoughtful discussion about their respective solutions. Decision-makers, industry leaders and community activists from near and far come to take part in this three-day event.
Leadership and Volunteer Services will provide transportation on September 24th. 
Texas Tribune Applications Open August 29th. 

LeaderU Conference - September 30, 2022
The LeaderU Conference is designed for the rising leader who is formulating their voice for the future and for the seasoned leader who is working to share a vision.
LeaderU Conference is designed to prepare UTSA leaders to:
Participate in team building activities 
Define what leadership means to you 
Identify a next step goal to continue developing at least one priority leadership skill over the next year
Articulate one or more ways in which their leadership learning has enhanced their career readiness
 Reserve your spot today. First 50 students to RSVP get a V.I.P. Dinner!
Texas Conference for Women (Virtual) - November 9 -10, 2022
The Texas Conference for Women provides connection, motivation, networking, inspiration and skill building for thousands of Texas women each year. The one-day Conference offers incredible opportunities for business networking, professional development and personal growth.
This non-profit, non-partisan event features inspirational keynote speakers, skill-building breakout sessions and ample opportunities to develop new relationships with other women. With sessions ranging from personal finance to health and wellness to career advancement, this unique event offers something for everyone.
Texas Conference for Women Applications Open October 10th. 
IMPACT National Conference
The IMPACT National Conference is historically the largest national gathering of student leaders, administrators, faculty, and nonprofit staff committed to engaging college students in service, activism, politics, advocacy, and other socially responsible work. This annual conference builds on the legacy of the student service and civic engagement movement. The IMPACT National Conference, Inc. builds on the foundations of the Collegiate Outreach Opportunity League (COOL) and Idealist on Campus who both hosted annual national conferences for students engaged in community service and civic engagement spanning an incredible history of over three decades.