Spring 2021 Roadrunner Days
January 12, 2021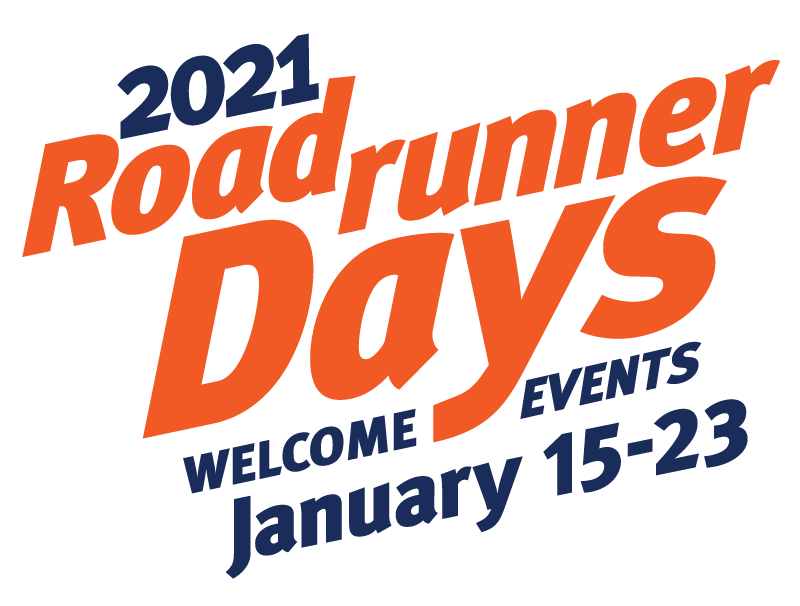 Welcome to the start of the Spring 2021 semester. It's time for Roadrunner Days and the lineup includes over 30 events to help UTSA students meet new people, discover support and academic services, and get involved in student organizations. 
Roadrunner Days happens the first week of the semester and kicks off with the Campus Experience on Saturday, January 16th with a guided tour where students can get a free UTSA t-shirt and wellbeing swag bag. Students can also join in on the Welcome Social featuring Playfair to meet new people and win some prizes.   
Classes start January 19th and there are events planned to support students' virtual learning with sessions on Adobe Creative Cloud, Wellbeing, Virtual Learning Resources, Peer Mentors, Campus Services, and connections to the various academic colleges. 
Students ready to make connections and meet new people should check out the upcoming networking events including our Multicultural Student Welcome Event, Roadrunners: Tell it like it is, Racial Justice Book Club and sessions for First-Gen and Graduate Students. 
In an effort to help students control stress and feel less anxious, the Counseling and Mental Health Services team is hosting a Guided Meditation session. The UTSA Wellbeing Team is hosting a Meet and Greet and is interested in meeting all Roadrunners to help make their time at UTSA as healthy as possible. 
All Roadrunner Days events are open to new and returning students. Learn more at the Roadrunner Days website or follow @UTSAStudents on Instagram for updates.