What Do I Do if I Feel Sick?
February 5, 2021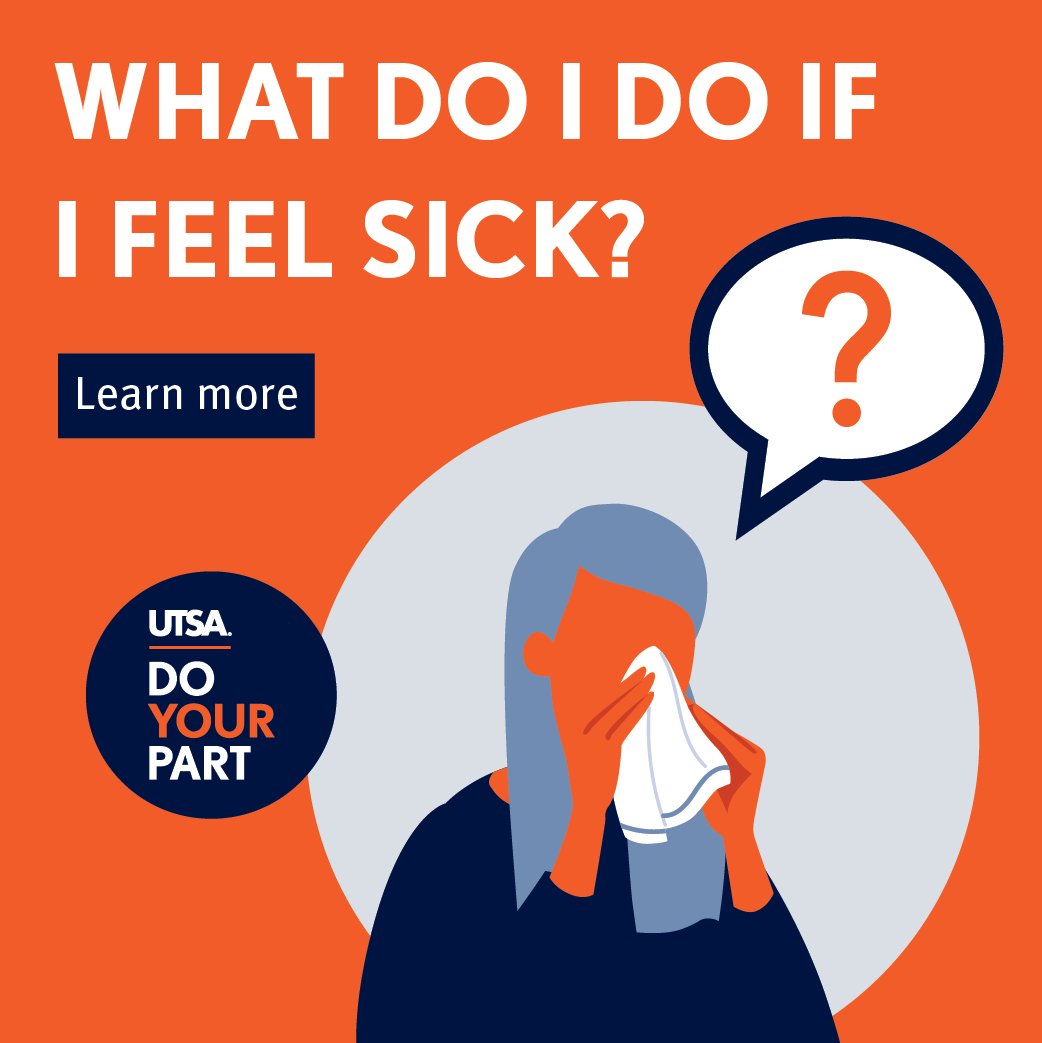 Experiencing COVID-19 symptoms? Recently been in contact with a COVID-19 positive person?

 
Check out the 
What Do I Do if I Feel Sick?
 page on the 
Roadrunner Roadmap
 site for guidance. This page provides helpful resources including protocols and recommended COVID-19 procedures for UTSA students, faculty, and staff. Also, be sure to check out other resources on the Roadmap website, including the 
Daily Health Check
 and the 
COVID-19 Self-Reporting Tool
.