Center for Collegiate Recovery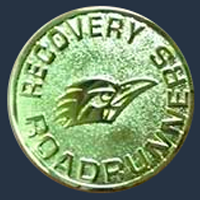 The Center for Collegiate Recovery provides comprehensive services available to all UTSA students, including recovery development and support, assessment and substance use counseling interventions, and substance use education and prevention.
---
Recovery Support Services
The Recovery Center offers students recovering from substance use disorders and/or other behavioral addictions the environment necessary to maintain your recovery while receiving your education. We provide support meetings, physical lounge/community room, a supportive community, one on one services, plus a few other perks.
The Roadrunner Recovery Community is student-driven and center led. We are students, allies, and friends here to support, serve, and fellowship together as we journey through college and recovery.
Community
Support
Service
Empowerment
Integrity
Accountability
Wellbeing
Inclusiveness
Respect
We define recovery as a process of developing and maintaining a lifestyle free from harmful relationships with substances and addictive behaviors by striving for well-being and balance between mind, body, spirit, and social connections.
Social Justice, Equity, and Inclusion statement
We believe recovery is a deeply personal process and therefore, we respect all recovery paths. We are a community that respects and celebrates all races, ethnicities, cultures, religions, beliefs, sexualities, genders, life circumstances or experiences. In this community, we grow together.
Recovery Lounge
Find your home on campus in our Recovery Lounge where you can relax, study, hang out, or grab some coffee, snacks and other refreshments. During recovery support meetings, open to meeting attendees only.
Sober social activities
Engaging in social connection is crucial to recovery. Social activities include sober tailgates, bowling nights, game nights, etc.
Recovery counseling/coaching
Maintaining recovery can be challenging on its own. Maintaining recovery while in college, even more so. Students in recovery can request to meet with CCR's licensed staff to help maintain recovery through short term individual counseling based on student needs.
---
Individual Substance Use and Addictive Behavior Support Services
The Recovery Center offers individual assessment and support for students struggling with substance use disorder. We can help you find solutions and recommendations for your individual needs.
Assessments:
UTSA students may request substance use assessments in order to determine severity of substance use issues, and identify intervention/treatment needs. This can be accomplished in as little as 1 session. Recommendations and referrals will be given based on assessment results and student goals.
Individual Support Counseling
Students who are struggling with or concerned about their substance use or other addictive behaviors such as self-harm, eating disorders, gambling, pornography use, etc., may request individual appointments to explore solutions such as harm reduction, decreasing behaviors, and setting moderation goals. Students can learn about what triggers, such as stress or anxiety, increase use or acting out behaviors, and how to develop healthier coping skills.
---
Recovery Support Groups
Spring Support Meetings: 
Recovery is a journey meant to be taken together. Support meetings are designed for students both in recovery and interested in recovery from substance use disorders and other addictions. You may attend in person at the Recovery Center, JPL 4.02.08.

Mondays 1:00pm-2:00pm: All Recovery meeting - A non-12-step meeting for anyone struggling with a substance use disorder, or other addictive behavior such as eating disorders, gambling, pornography, etc. All pathways to recovery are welcome here.

---

Tuesdays 4:00pm-5:00pm: Anonymous Birds - A 12-step meeting utilizing the Big Book of Alcoholics Anonymous. Discussion will center around drug and/or alcohol addiction


---

Tuesdays 5:30pm-6:30pm: SMART Recovery Family and Friends- This group is for friends, family members, spouses, significant others, and/or anyone who cares about one struggling with or in recovery from a substance use disorder. Self-management and recovery training, SMART is a tools based and solution focused support group.

---

Wednesdays 1:00pm-2:00pm: SMART Recovery - Self-management and recovery training, SMART is a tools based and solution focused support group, perfect for any substance use disorder, addiction, depression and anxiety.

---

Thursdays 9:30am -10:30am: Eating Recovery Group - This support group, facilitated by the Eating Recovery Center of San Antonio is for individuals who may be in recovery from or who struggle with disordered eating/eating disorders. This group will meet the first and third Thursdays of each month during the semester

---

Thursdays 6:30pm-7:30pm: Zen Recovery - This support group uses the Buddhist principles and text of Recovery Dharma to help students recovering from substance use disorder and/or addiction navigate their recovery journeys.


---
Substance Use Prevention and Education Services
The Recovery Center provides outreach services, workshops presentations, individual and group services as a means of educating on the risks of substance use and preventing substance misuse.  We aim to help students increase positive choices while decreasing risks and consequences. We also offer training on the prevention of opioid overdose and Narcan Training.
BASICS and CASICS:
BASICS (Brief Alcohol Screening and Intervention for College Students) is a program consisting of 2 sessions aimed at enabling students to make informed choices about alcohol use while decreasing negative impact.  Students will complete an online assessment, participate in a discussion with CCR staff (a licensed professional, graduate assistant, or practicum student), for consultation and education. This discussion typically completed in group format.  Students will complete an individual follow up session with CCR staff 2 weeks later to review the assessment results and develop a plan to help achieve the student's goals
CASICS (Cannabis Screening and Intervention for College Students) This is the same program as BASICS, but focuses on cannabis use. Students may participate in one or both of these as necessary.
---