Welcome to Gallery 23
Located on the first floor of the Student Union, Gallery 23 showcases the work of local artists with a connection to UTSA. Stop by to appreciate the creations of featured artists. 
Open Monday through Friday from 9:00 am to 5:00 pm.
Future Exhibits at Gallery 23
Campus Tech: Rowdy Drawing Contest
March 3-27
UTSA Peace Center: What Were You Wearing?
April 6-27
Current Exhibit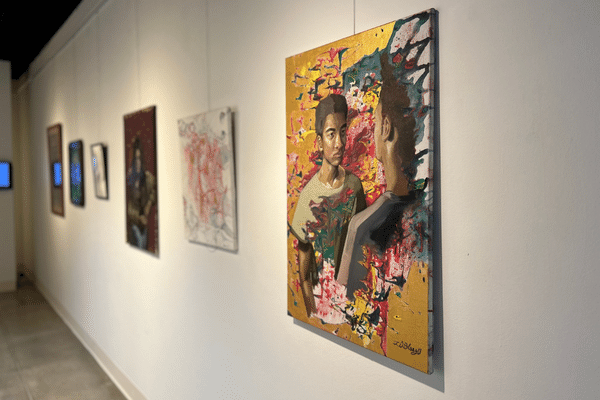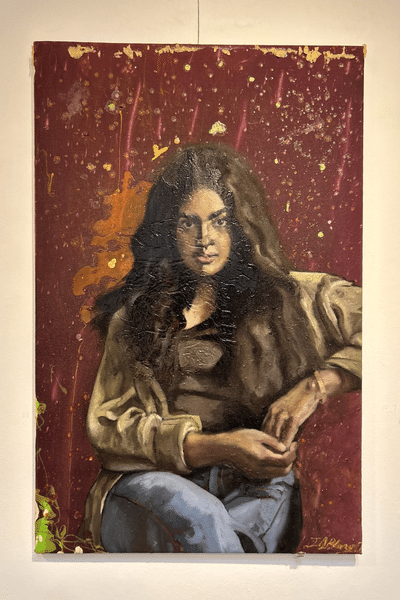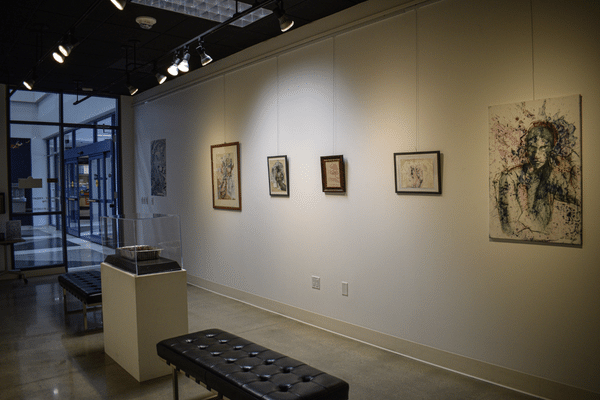 Symbols and the Sublime
This exhibit features the work of Jaden D. Blango with a collection of drawings and paintings cataloging the process of understanding and developing symbols that transcend the individual and move towards the sublime, transcendental, and unapproachable. 


All symbols serve an ultimate concern, and it is not of matter of what symbol is used - which may be idiosyncratic, as much as it is a question of what that ultimate concern is - which is something that transcends the individual experience. 

Beginning down this road we see the world opening up to us with a variety of associations and meanings. Ultimately though, symbols themselves are to be exchanged for the experience of the thing, concept, or idea itself - which the symbols allow access to. Each piece in this show is a progression toward this manner of utilization of symbols, each being a microcosmic level of representation that allows a glance at the macro - as is the function of art, music, poetry, etc. 

Through the work in this show, D. Blango's ultimate concern is expressed, which is to affirm the interrelated and interdependent reality of our experience through symbols and to say something meaningful about the sublime nature of connection and relationship. 
Visit the Symbols and the Sublime exhibit through Monday, February 27.
---
Previous Exhibits
Otro Round Another Round
Artist - Juan De Dios Mora
For web accessibility purposes, title cannot be empty

Artist - Juan De Dios Mora
Bajo El Mismo Sol

Alán Serna
Light Survives

Madison Cowles
The Joy of Art: Turning a pandemic into beauty
Artist - Catherine Fiscal
Artist - Leonardo de Jesus
Artist - McKenzie Boop
Artist - Vivica Young-Odor