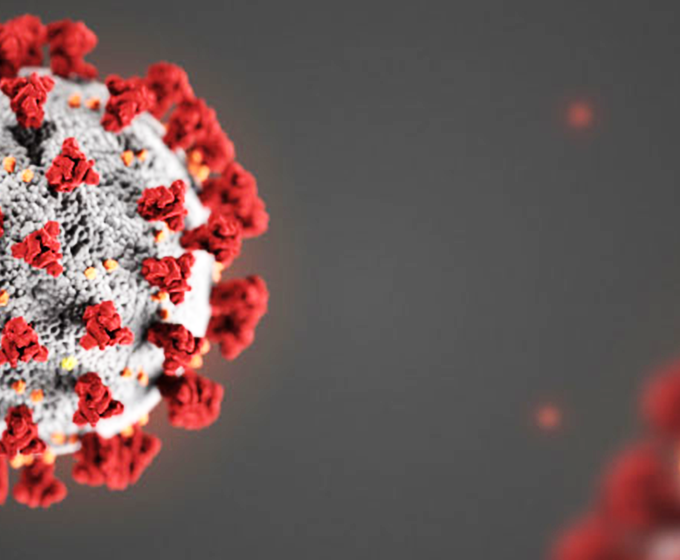 MARCH 17, 2020 — Editor's note: The following message was sent via email today from President Taylor Eighmy to all students:
I know that the last month or so has been filled with worry, distress and questions about how the rest of the academic year will be impacted by the pandemic. I know many of you are heartbroken at the prospect of leaving your friends and professors. I am so sorry that this unfortunate circumstance has come to pass, especially for graduating students. I appreciate your patience and am proud of your determination as we move forward together.
This unprecedented situation has required that we make tough calls on a daily basis, which must then be refined by the hour as new information is released by our public health officials. Our two priorities have always been—and will continue to be—sustaining the health and well-being of our community and protecting the successful academic trajectory of all of you, our students.
I write to you with some important changes regarding the remainder of our academic semester. I know that these changes will cause serious disruptions, but they are based on the best public health information we have under advisement today from UT System as well as our city, county and state governments.
Online Instruction
As you know, all UTSA classes will be conducted online beginning March 23. After careful consideration, online instruction now will continue through the end of the spring semester. This extension for the entire spring term provides both planning certainty and pedagogical continuity, a benefit to you—our students—and to your faculty.
We are working through the college-level academic planning, led by Provost Espy, to evaluate and determine what strategies for final exams might be recommended (and in what pedagogical contexts) in an effort to alleviate stress for both students and faculty. We will share that information as soon as practical.
This past week, your faculty have been actively engaged with instructional design professionals and expert scholars in their colleges to transition existing course materials to effective virtual online modalities. Furthermore, we are working to implement strategies to continue to provide a variety of student academic support services remotely, such as peer-mentoring and advising, among others. More information will be forthcoming.
Making this decision now offers students and faculty the opportunity to plan out the rest of the semester, adding some degree of pedagogical consistency to what is otherwise a disruptive end to the academic year. We understand that many of you will have concerns about how your academic work will be evaluated under these circumstances. We are exploring measures to mitigate grading concerns and are looking into a variety of strategies that might alleviate academic stress for students.
For those students who are graduating this semester, degrees will still be conferred in May. However, in-person commencement ceremonies previously scheduled for May 16-17 will be postponed. It is possible that a ceremony will be held later this summer or fall. Again, we will share that information once a decision has been made.
To our seniors and graduating master's and Ph.D. students: know that we are committed to making this semester a success so that you can obtain your degrees. To our continuing students: we are fully dedicated to your successful completion of this semester, and to working with you to register and successfully complete your future semesters at UTSA.
On-Campus Residents
At this time, all students who are able to must return home and stay home for the rest of the semester. The fewer students we have on campus, the more we can decrease the potential health risk to the larger community. Thank you for your generosity and understanding as we work to protect your fellow students and vulnerable members of the campus community.
We are developing plans to reimburse students on a pro-rated basis who have paid for on-campus housing, dining plans and other specific related campus services they cannot use as a result of this requirement. More details will be forthcoming, although it will take some time until specific information is available for each student.
Leaving Campus
We realize that for those of you returning home, the next week may be stressful. Student residents will receive more information soon regarding move out procedures and how to retrieve belongings or have them packed and shipped for those unable to travel to campus.
As you make your arrangements, try to pack in ways that will allow you to leave campus yourself, rather than requiring family members to assist you. Our goal remains to limit the number of people on campus.
We hope everyone who is able can complete their move-out by March 31.
Guidelines for Remaining on Campus
We know that, for a variety of reasons, some students have no other suitable option other than to remain in university residences. As always, we will work with these students to ensure they can remain on campus with our support.
Unless you meet one of the criteria listed below, you must leave campus and stay home for the rest of the semester.
You are facing housing insecurity (homelessness or a precarious living situation)
You are facing financial insecurity
You are in the Supervised Independent Living Program
You are an international student who falls into any of the categories above. Other criteria for international students include:

Those who have immigration, travel, and/or visa restrictions
Those whose home is in a country currently designated at CDC Warning Levels 2 or 3
Those whose home is in an area with extremely limited internet connectivity
Select student services, such as the Roadrunner Café, will stay open to serve remaining on-campus student residents.
Tomorrow all campus student residents will receive a survey to gather information regarding the need for accommodations. Please watch your in-box and respond as soon as possible so we can be sure you get the assistance you need.
Campus Operations
Starting next week, limited campus services will be available. The following services will remain open on campus:
Research labs
Limited Academic Support
Central and Senior Administration
As we begin this next new phase, UTSA will implement a primarily remote telecommuting workforce. Some employees who are essential to campus operations will remain on campus to provide critical functions.
As always, these plans are subject to change depending on the evolving situation.
Upcoming Town Hall
I encourage you to attend our upcoming virtual town hall meeting for students, to take place on Thursday, March 19 from 3 to 4 p.m. It will provide an opportunity to hear more about preparing for online classes on Monday and ask any of your questions.
Panelists will include Senior Vice Provost and Dean of Students LT Robinson, Interim Vice Provost for Academic Innovation Melissa Vito, Vice Provost for Student Success Tammy Wyatt, Senior Vice Provost and Dean of University College Heather Shipley, and Vice President for Information Management and Technology Kendra Ketchum. A link to access the town hall will be sent soon.
Travel and Self-Isolation Reminders
Finally, I'd like to remind you of our travel guidelines and the importance of self-isolation for those of you returning from any international or hot-spot domestic travel.
I have great faith in UTSA and in our ability to come together as a community during these challenging times. Though we may not all be together physically, I know our Roadrunner spirit is strong and enduring. Please know that your health and safety and those of your loved ones is paramount. We promise to keep you apprised of developments and communicate regularly. Please use our UTSA coronavirus website as a daily resource.
#UTSATogether