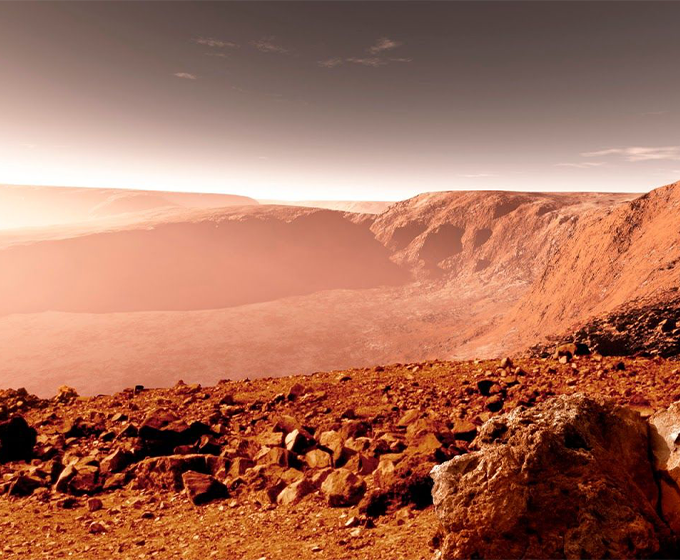 OCTOBER 21, 2020 — NASA officials learned it doesn't take long for UTSA to make a difference with a new initiative during a virtual visit to campus this week.
October marks the one-year milestone for the Center for Advanced Measurements in Extreme Environments. NASA provided UTSA a $3 million grant in 2019 to establish CAMEE under a core management team, led by Hongjie Xie, who serves as director and is a professor in the Department of Geological Sciences.
Other core team members are geological sciences' associate professor of research Stephen Ackley and associate professor in practice Alberto Mestas-Nunez as well as the Department of Mechanical Engineering's associate professor Kiran Bhaganagar and assistant professor Christopher Combs. Karla Kidd is the center's assistant director and research program coordinator.
The core management team also serve as principle investigators conducting research in CAMEE's five focus areas: aerodynamics; atmospheric science and extreme events; Gulf of Mexico and polar oceans; modeling, simulation and big data; and polar sea ice and sea level rise.
---
"This partnership between CAMEE and NASA is a wonderful opportunity to work with first-generation students."
---
---
"CAMEE was established because of the unique strengths each member of the core management team brings to the university," said Xie. "NASA recognized these unique strengths, to create unique, collaborative and interdisciplinary research opportunities to support many of their long-term goals."
One of NASA's top priorities is developing its next-generation workforce by encouraging females and underserved student populations to become interested in science, technology, engineering and math curriculum from K-12 into college and beyond. UTSA's designation as a Hispanic Serving Institution, along with the university's strategic commitment to also serve as a Hispanic thriving institution, were important factors in NASA funding CAMEE.
"This partnership between CAMEE and NASA is a wonderful opportunity to work with first-generation students who may have come from underrepresented groups or from disadvantaged high schools and really help advance their technical and academic skills," said David Silva, dean of the College of Sciences. "Equally important is giving them a sense of excitement. This is one of the most important things we can do with undergraduate students—spark interest in what they're doing with their future so they can finish up their degrees and begin their careers."
The NASA connection is very valuable to many of the students doing work through CAMEE. Jose Rodriguez, a graduate research assistant in the Hypersonics Lab, interacts with NASA officials on a regular basis. Establishing these connections is a unique opportunity that Rodriguez says gives him an advantage in his career.
"It certainly opens doors," Rodriguez said. "If I were interested in working for NASA or, you know, collaborating again in the future, those roads are paved already and having that relationship makes it so much easier."
The NASA visit gives the CAMEE team an opportunity to share progress made over the past year on its growing presence at the university and community. Xie says a lot was accomplished since the center launched. A total of 60 students, with 10 of them interns from Alamo Colleges District, are taking classes, working or doing research under the CAMEE umbrella. During this time, 20 papers, seven of them led by students, were published. Another win was securing an additional $1 million research grant.
A key part of establishing an identity is to build a brand. CAMEE made strides in this area with developing by a web presence on UTSA's website, along with creating a logo and being approved as an organized research unit by the university.
Another important step is establishing their headquarters in the Biosciences Building. The 1,500-square-foot center's space was allocated by the university to allow collaborative meetings and research.
The visit from the NASA team goes beyond tracking accomplishments. They'll be looking for ways to help CAMEE build upon its early accomplishments.
"Our NASA partners will assess our strengths and identify areas where our program can improve," said Xie. "Their feedback is meant to help and to support us so to ensure we continue our success."
The ultimate goal is to create a partnership between CAMEE and NASA that goes well beyond the initial three-year grant. Xie and his team are confident they'll prove their value with continued ground-breaking research and making science exciting for students.