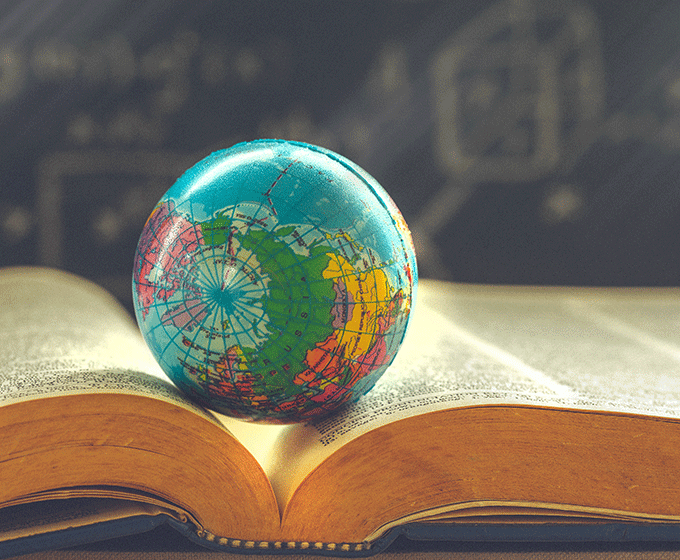 JULY 6, 2021 — Four recent UTSA graduates have been awarded grants by the Fulbright U.S. Student Program to travel to Germany, Spain and Belarus in 2022. This year's UTSA awardees are Amber Chin, psychology and English; Arlae Gamez Luna, political science; Monica Guerrero, interdisciplinary studies with EC–12 special education certification; and Taylor Helmcamp, global affairs.
In addition to the awardees, seven of the eight UTSA students who applied were recommended into the second round of competition and three were named alternates: Affiong Akpaninyang, Mariam Kerfai and Montana Meeker.
The Fulbright Program is sponsored by the U.S. Department of State and is the flagship program for international educational exchange. The program seeks to increase mutual cultural understanding of peoples by sending a diverse group of US citizens abroad each year. More than 2,000 students per year are funded to travel abroad to pursue graduate degrees, independent research, and teach English abroad.
Here's more about UTSA's 2021 Fulbright awardees:
---
---
Amber Chin
Germany (research)
A recent graduate of the Top Scholar Program and UTSA Honors College, Chin will travel to Germany to conduct research on social movements and online political discourse at the Max Planck Institute for Demographic Research, where researchers specialize in creating innovative methods for evaluating social media data. Federal elections will occur next year in Germany, and Chin is looking forward to experiencing the election year in the country.
"I'm very fortunate to participate in a program like Fulbright, and I hope to use this time to really connect with my host community in Rostock," Chin said. "It's exciting to think that I will be completely immersed in the region where my research is centered and that I will be able to work with so many great mentors through the Max Planck Institute for Demographic Research." 
At UTSA, Chin served as a research assistant to psychology professor Michael Baumann in the Group Dynamics Lab as well as a research assistant to political science professor Bryan Gervais in the UTSA Digital Politics Studio. In her second year at UTSA, she conducted research in Germany at the University of Göttingen's Georg Elias Mueller Institute of Psychology, which helped direct her research focus for the Fulbright grant proposal. She also enrolled in German language classes at UTSA to prepare for the program.  
---
---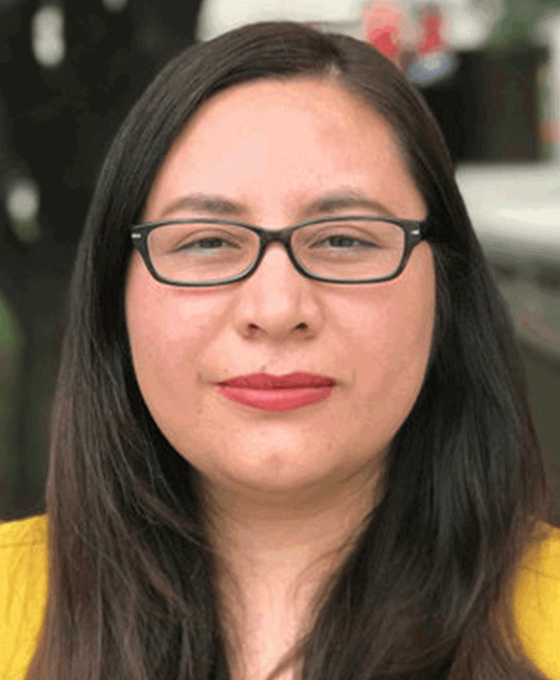 Arlae Gamez Luna
Germany (study)
Gamez Luna is a recent graduate of the Terry Scholar Program and UTSA Honors College. She also participated in the McNair Scholar Program, and is an Institute of Education Sciences IES Pathways Fellow and UTSA Mellon Pathways Fellow. A political science major, Gamez Luna conducted research with sociology professor Harriet Romo on refugees and migrants from the Northern Triangle countries of Honduras, Guatemala, and El Salvador.
She also worked with political science professor Sharon Navarro, who served as her mentor on her Honors thesis "Immigrant Latina Women: A look Into Texas Political Rhetoric." Gamez Luna herself immigrated to the U.S. from Mexico, after serving 10 years as a nun for the Missionaries of the Sacred Heart of Jesus and Mary.
In Germany, Gamez Luna will pursue an M.A. in international social work with refugees and migrants at the University of Applied Science Würzburg-Schweinfurt. Combining her prior research and personal experience, she hopes to learn more about the phenomenon of migration and learn about the international structures, actors and organizations that come up with suitable solutions to help migrants and refugees.
Prior to applying to the Fulbright Program, Gamez Luna was also named a 2019 Gilman Scholar to study abroad in Germany. However, with the global pandemic interrupting international travel, she took online classes from Humboldt University in Berlin.
Erik Oviedo, the senior coordinator for the Terry Scholars Program, related just how much Gamez Luna has developed since arriving at UTSA into the Terry Scholars and Honors College programs.
"Arlae has been an amazing individual, one that has embodied the Terry Scholar pillars of scholarship, leadership, service and community," Oviedo said. "Since she first arrived onto campus, it was apparent that she was as genuine as they came. Always looking to elevate herself and those around her, she sought to challenge and go above and beyond resulting in leaving her mark here at UTSA. We are very proud of her and look forward to see what she will accomplish in the near future."
Upon returning to the U.S, Gamez Luna plans to pursue a Ph.D. in international comparative education, where she will continue her commitment to the community and seek ways to influence local, national and international educational policymaking.
---
---
Monica Guerrero
Spain (English teaching assistant)
Guerrero is a 2021 graduate of the College of Education and Human Development, where she majored in interdisciplinary studies with a concentration in special education. Like Gamez Luna, she was also named a Gilman Scholar in 2020 to study abroad in Spain. While the COVID-19 pandemic interrupted her plans, she applied to the Fulbright English Teaching Assistant Program, which offers placement in the same region in La Rioja as her study abroad program.    
Guerrero grew up in Mexico, traveling every day across the Brownsville-Matamoros Express International Bridge to the school in Texas she attended. In her application, she discussed how she struggled to adapt initially because she did not know English. Her experience serves as her motivation to become a teacher and to eventually pursue a career in counseling. She also related her mother's work as a teacher being an inspiration for her own educational attainment.
"Seeing my mother surpass her challenges, raising four children while studying for her master's degree, and beating the expectations to give my sisters and me a better future helped me realize how to fulfill my educational abilities and my desire to become someone better," Guerrero said.
In Spain, she will relate these experiences to her English language students, communicating to them about her challenges faced as a language learner. She also hopes to learn about how the educational system in Spain differs from the United States.
---
---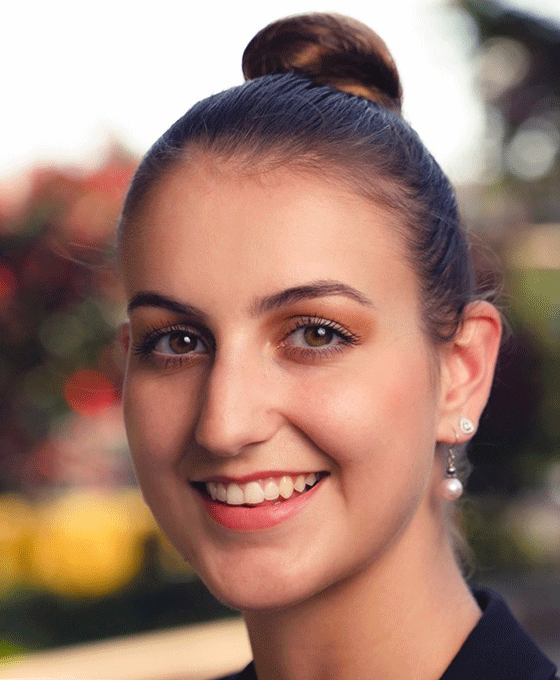 Taylor Helmcamp
Belarus (English teaching assistant)
Helmcamp is a 2021 graduate of the Top Scholar Program and UTSA Honors College. She majored in global affairs with minors in Russian and linguistics. As an undergraduate, she studied abroad in four UTSA programs to Mexico, Germany and Switzerland, Russia, and Italy. She participated in programs on immigration, diplomacy, intensive language study and mutual cultural understanding. After participating in these short-term programs, she spent a semester in Italy as part of the UTSA Urbino Program.
As a student in the Honors College, she also participated in a number of special program opportunities, including Students and Startups, an online ESL teacher program, and the Archer Fellowship, where she interned with the U.S. Department of State. This combination of UTSA programming combined with her language study made her especially competitive for the Fulbright Program.
Helmcamp applied to the English Teaching Assistant Program in Belarus, wanting to increase her understanding of Eastern Europe beyond Russia. As she plans out a future career in diplomacy and energy policy, Belarus made sense as a destination because of its position as the crossroads between Russia and the rest of Europe in regards to energy politics. In addition to Fulbright, Helmcamp was also admitted with a scholarship to the joint UT Austin School of Law/M.A. in Russian and Eastern European Studies Program. She plans to specialize in international energy law with the intent to eventually work on energy treaties in Eastern Europe as a U.S. foreign service officer.
---
---
Increasing number of Fulbright recipients for UTSA
More UTSA students have received Fulbright awards in the past two years than at any other time. This year's results matched UTSA's highest annual yield, when four students won awards in 2011. Despite the pandemic, which has disrupted international travel, almost the same number of UTSA students applied as last year. In 2020, UTSA had three awardees: Ana-Sofia Gonzalez (Colombia), Myat May (Malaysia) and David Diaz (Taiwan). While these students had their programs delayed due to the COVID-19 pandemic, Fulbright has made arrangements for students to continue grants in 2022 or future years.   
Andrew Chapman, director of the Office of Nationally Competitive Awards and UTSA Fulbright Program advisor, noted that UTSA's continued success with Fulbright will come from a combination of campus support for the program to grow application numbers and support for the students through the process.
"Right now, we have about 10 students each year apply for Fulbright, but I'd like to see 50 apply," Chapman said. "The Fulbright U.S. Student Program is a perfect match for our campus, providing students of all backgrounds access to international travel, even if they do not have extensive travel experience. The programming in research, study and teaching can help forward students' future goals, no matter what their major, or what college they graduate from. The program has also been fantastic in bringing together students and faculty to research pressing global topics and become engaged with communities worldwide."
When students complete a Fulbright application, they receive advice from faculty during a campus interview. This helps them craft a competitive application, which includes a personal statement and grant proposal. This year UTSA's Fulbright interview committee was composed of faculty and staff throughout the university: Whitney Chappell, modern languages and literatures; Devon Donahue-Bergeler, modern languages and literatures; Seok Kang, communication; Kristen Lindahl, bilingual-bicultural studies; and Maren Mitchell, bilingual-bicultural studies; participated to interview students and provide feedback.