MARCH 20, 2023 — As part of its month-long celebration, the Women's Studies Institute in the UTSA College of Education and Human Development will wrap up Women's History Month with three virtual, signature events that represent the university's theme for 2023: "Celebrating Women Who Tell Our Stories."
This year's speakers include a first-generation Latina immigrant with a passion for protecting and upholding the stories of Latinx communities; a San Antonio native dedicated to representing low-income Central Texas community members in a variety of legal matters who will be this year's keynote speaker; and the story of a Chinese/Puerto Rican woman navigating the world through a multiethnic lens.
Students, faculty and staff are welcome to attend the following talks, all of which will be presented over Zoom: 
---
---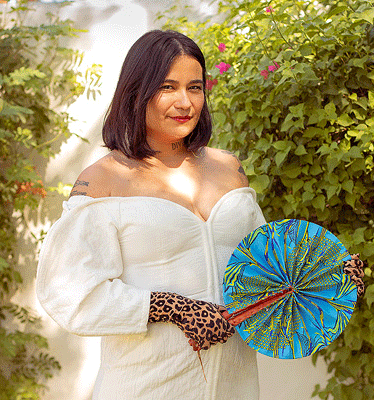 This is How We Really Make It, 11:30 a.m., Monday, March 20
First-generation Latina immigrant Prisca Dorcas Mojica Rodríguez will share her passion for naming the experiences of first-generation students who are navigating systems not built for them.
Mojica Rodríguez explores these systems from her own experiences. As the oldest immigrant daughter, she explores the ways that sexism impedes the development of men and women. Mojica Rodríguez, who has a master's in divinity from Vanderbilt University Divinity School, also delves into the relationship between religious trauma through Christianity and white supremacy within this country's empire.
In 2013, Mojica Rodríguez founded Latina Rebels, an organization dedicated to empowering Latinas, encouraging them to disrupt the expectations placed on them. She was one of several writers who contributed to the anthology, "Nevertheless, We Persisted: 48 Voices of Defiance, Strength and Courage." She also lent her voice to the anthology, "AOC: The Fearless Rise and Powerful Resonance of Alexandria Ocasio-Cortez," an exploration of the history-making Latina politician. Born in Managua, Nicaragua, the storyteller calls Nashville her home.
---
---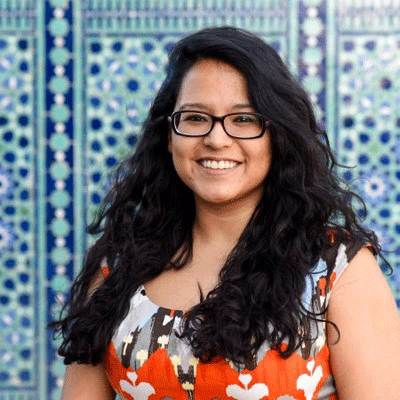 Careers in Racial and Gender Justice: A Conversation with American Gateways, 11:30 a.m., Tuesday, March 28
This year's keynote address will feature a conversation with Laura Flores-Dixit, senior staff attorney at American Gateways. The locally based nonprofit features a network of doctors, attorneys and other professionals who donate their time serving the Central Texas immigrant community. At American Gateways, Flores-Dixit represents low-income clients in a variety of legal matters before U.S. Citizenship and Immigration Services. She also leads the Legal Orientation Programs as the South Texas and Karnes County ICE (immigration and customs enforcement) processing centers—aiding detained immigrants without attorneys.
Participants will learn about Flores-Dixit's career and personal background—including her start at the California Rural Legal Assistance Foundation as an Equal Justice Works Emerson Fellow, where she represented clients in a variety of immigration matters.
---
---
The Untold Poems of a Chinese and Puerto Rican Woman, 1 p.m., Thursday, March 30
Kimberly Ming will share her collection of work that explores her experiences as the daughter to parents from Chinese and Puerto Rican heritage while growing up in the suburbs of Northern Colorado.
"I learned how to make a home within myself, through writing my poetry," Ming stated recently. "My writing has helped me see that my story is real, even if not to the world outside of me."
Using a vulnerable and raw voice, it is Ming's hope that her work will help mixed and multicultural people know they are not alone and will bridge the cultural gaps that many seek to understand.