By contrast, indirect planet detection methods determine a planet's existence through its effect on the star it orbits. This approach can provide detailed measurements of the planet's mass and orbit.
Combining direct and indirect methods to examine a planet's position provides a more complete understanding of an exoplanet, Currie says.
"Indirect planet detection methods are responsible for most exoplanet discoveries thus far. Using one of these methods, precision astrometry, told us where to look to try to image planets. And, as we found out, we can now see planets a lot easier," Currie said.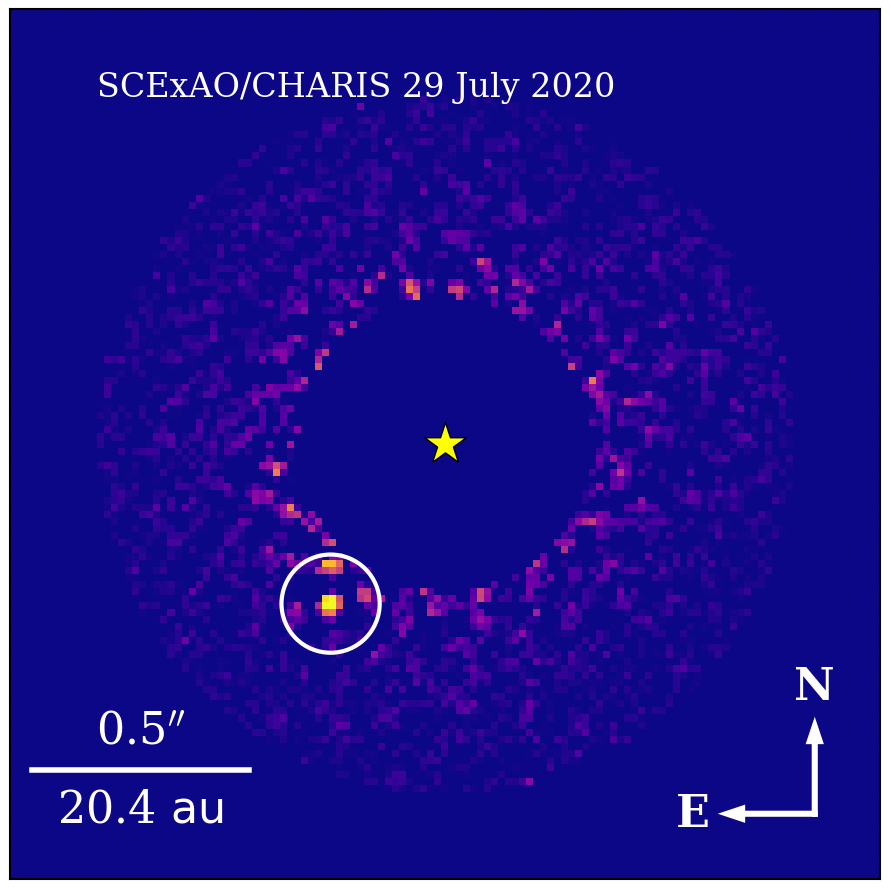 The newly discovered exoplanet, called HIP 99770 b, is about 14 to 16 times the mass of Jupiter and orbits a star that is nearly twice as massive as the Sun. The planetary system also shares similarities with the outer regions of our solar system. HIP 99770 b receives about as much light as Jupiter, our solar system's most massive planet, receives from the Sun. Its host star is surrounded by icy debris left over from planet formation, similar to our solar system's Kuiper belt, the ring of icy objects observed around the Sun.
Currie and team used the Hipparcos-Gaia Catalogue of Accelerations to advance their discovery of HIP 99770 b. The catalogue consists of data from ESA's Gaia mission and Hipparcos, Gaia's predecessor, providing a 25-year record of accurate star positions and motions. It revealed that the star HIP 99770 is likely being accelerated by the gravitational pull of an unseen planet.