Hung is an associate professor in the UTSA College of Sciences. With nearly 70 peer-reviewed publications, she is an expert in the field of Coccidioides, also known as San Joaquin Valley fever, an infectious fungal disease that affects the respiratory system. Focused on the development of therapeutics, diagnostics and vaccines against Coccidioides infections, she is developing a human vaccine with recent funding from the National Institutes of Health.
Using a five-year, $6.8 million NIH grant, Hung established the San Antonio-based Coccidioidomycosis Collaborative Research Center (SA-CCRC) to develop therapeutics and vaccines against valley fever. Hung is also co-director of the Vaccine Development Center at San Antonio and an executive committee member of the South Texas Center for Emerging Infectious Diseases, based at UTSA. Last year, the UTSA Office of Commercialization and Innovation named Hung as its Innovator of the Year during its 10th annual Innovation Awards. 
---
---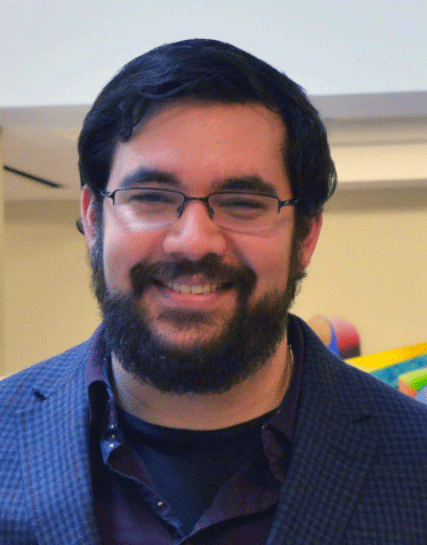 Hood is an assistant professor in UTSA's Margie and Bill Klesse College of Engineering and Integrated Design. With a focus on medical device design and development, his areas of expertise include laser-tissue interaction, drug delivery systems and biomedical optics.
His research has been funded by the National Institutes of Health, the Wallace H. Coulter Foundation, the U.S. Department of Defense and the National Science Foundation. Hood has authored more than 40 peer-reviewed articles on medical device development, which have appeared in such notable publications as Lasers in Surgery and Medicine, and the Journal of Biomedical Nanotechnology.
Hood also oversees UTSA's Medical Design Innovations (MDI) Laboratory, whose primary mission is to further medical science and improve patient outcomes through innovative device designs. Working with graduate and undergraduate researchers, the MDI Lab is working on a variety of innovative projects. These include a special suction tool to help clear fluid and debris waste in combat and medical emergencies, a fiber optic microneedle that enhances drug delivery methods and a system that helps preserve severed limbs by preventing tissue degradation and facilitating reattachment surgery.
---
---
Lopez-Ribot is a professor and associate dean for research in the College of Sciences. He's also a Margaret Batts Tobin Distinguished Chair in Biotechnology. His areas of specialization include antifungal drug development, medical mycology and microbial biofilms.
Lopez-Ribot's research provides important insights into the pathogenesis of candidiasis, the main fungal infection affecting an increasing number of immune- and medically compromised patients. His work helps devise new strategies for the diagnosis, prevention and treatment of candidiasis.
In addition, Lopez-Ribot's lab offers the opportunity for UTSA students to be trained in a variety of state-of-the-art techniques related to fungal pathogenesis and antifungal drug development. Working with Hung, Lopez-Ribot is the co-PI of the $6.8 million NIH grant awarded last year to establish the SA-CCRC to help develop therapeutics and vaccines against coccidioidomycosis.