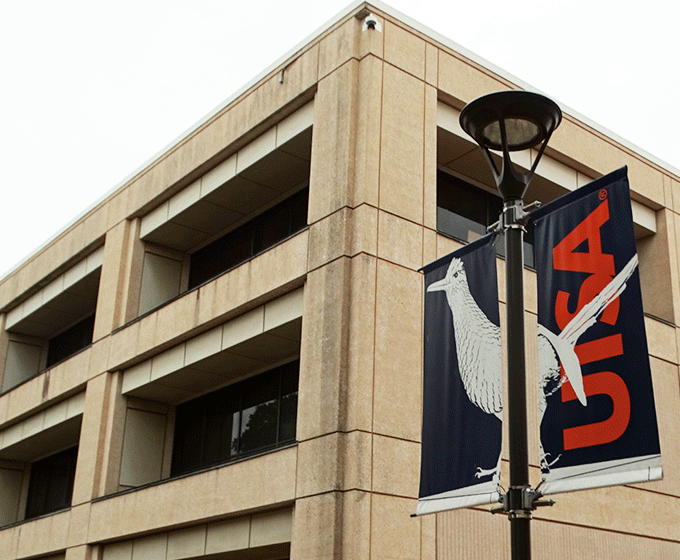 SEPTEMBER 1, 2023 — The UTSA Top Scholar program is celebrating its 10th year of drawing some of the state's most competitive students to UTSA. Housed within the Honors College, Top Scholar is the university's premier competitive scholarship program and is recognized across Texas for developing award-winning and academically talented student leaders.
UTSA Top Scholars receive a four-year, comprehensive scholarship that provides funding for tuition, fees, on-campus housing, and study away opportunities. The students receive dedicated support and the ability to customize their academic, leadership, study abroad and community service experiences.
The program began in 2013 with five students in its first cohort. UTSA Honors College Assistant Dean for Special Programs Kristi Meyer built the program and continues to lead it with one goal in mind — to recruit driven, talented and high achieving students from across Texas to UTSA. For many of these highly competitive students, UTSA would not have been on their radar at all, had it not been for the Top Scholar program.
In return for its investment, UTSA gets a highly motivated and deeply engaged community of students who "have been instrumental in contributing to the dramatic shift we have seen in the overall quality and caliber of students who choose UTSA over many other options, including the Ivy leagues," Meyer said.
The program now welcomes 10 new incoming first-year students each fall semester. These students serve as ambassadors for the university and are recognized as exemplary Roadrunners.
To date, 49 Top Scholars have graduated from UTSA. Half have gone on to graduate school at prestigious institutions such as Harvard Law, UT Austin, California Institute of Technology (Caltech) and Baylor School of Medicine.
The students have won nationally competitive awards and work at places like Google, USAA, Chevron, the U.S. Department of Defense and Sandia National Labs.