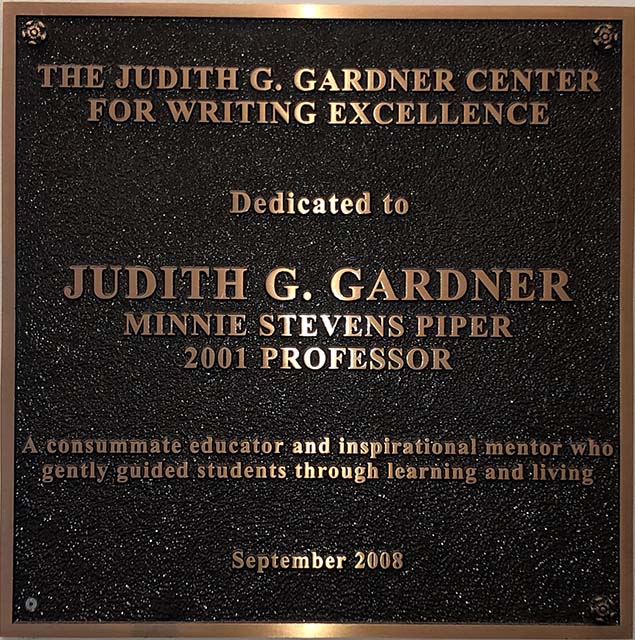 Meet the Tutors
1604 Tutors
Michael has a B.A. degree in English with a minor in Creative Writing. He has taken several graduate classes at UTSA in the M.A. program. He can help with MLA and APA documentation styles.
Sarah is a senior pursuing a B.A. in Communications with a concentration in Public Relations. She has experience in professional writing and skilled in AP and MLA format.
Online Tutors
Diana has a BA in English and a BS in Engineering Management. She is working on her MS in Advanced Manufacturing and Enterprise Engineering. She is currently working on her MBA. She is from Monterrey, Mexico.
Emi is a graduate student working on her MA in Public Administration. She has a BA in English with a Professional Writing concentration. She speaks Spanish and French.
Jason has a Bachelor's degree in English with a dual concentration in Creative and Professional Writing. He is comfortable helping with MLA, APA, and CMS documentation styles.
Michele has a PhD in Musicology from the University of Iowa. She received a B.A. in Music History and a M.A. in Musicology. She worked as a Writing Center tutor at the University of Iowa. She prefers the Chicago Manual of Style method of documentation, but is comfortable with APA and MLA.
Rebecca is in the Master's of English program. She has a B.A. in English from Texas A&M. She presented at the National Conference for Peer Tutoring in Writing conference.
Ursula holds a BA in English from Middlebury College and an MFA in Writing from Sarah Lawrence College. She prefers APA but is also trained in MLA, AP, and Chicago.
Wil has a B.A. in English, with an emphasis in professional writing, from UTSA and an M.A. in technical communication with a concentration in rhetoric from Texas Tech University. He's also third year PhD student in the Writing, Rhetoric, and American Cultures program at Michigan State University. He's worked professionally as a newspaper copyeditor for 3 years, and he's confident working with MLA, APA, and AP style (for journalism work). He's also fine working with technical and scientific writing.
Zuwena has a BA in English from UTSA, and is working on her MPhil in Linguistics, Philology, and Phonetics at Oxford University. She is most comfortable with APA and MLA, but has also worked with Chicago. She speaks English, Hindi, and Urdu. She also understands Gujarati.
Computer Lab Administrators
Heather has a Bachelor's degree in Public Administration from UTSA. She is available to assist students with any of their software related questions: i.e. formatting papers in Word, creating tables or graphs in Excel, designing slides in PowerPoint, etc.