<![if !vml]>
<![endif]>
In This Issue
Message from the Vice President for Student Affairs

Nominations Accepted for the 2006-2007 University Life Awards

Resident Assistant Application Deadline February 16, 2007

UTSA Staff Scholarship Award

Celebrate Black History Month

Jump Start A Healthier You! Downtown Faculty/Staff Week @ the Rec

Keeping Up with Compliance

Homecoming 2007

Kudos and Special Thanks

Welcome Back to UTSA!
---
Message from the Vice President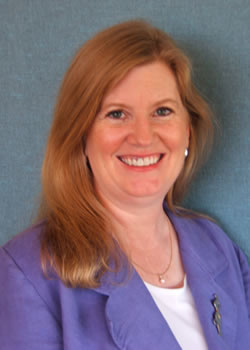 for Student Affairs
Well, it has been a whirlwind week! But it has been wonderful. Everyone has been warm and welcoming this week confirming my decision to come to UTSA. Thank you to everyone for their assistance in this transition. The VPSA staff has been especially great and everyone I've met has gone out of their way to be helpful.
My thanks, also, to all of you for your good work during the long time of interim VP's. It takes a united effort to keep things moving forward and everyone has to be flexible and patient. I'm sure it's been challenging at times. Special kudos are due to Kevin Price for stepping in as interim #2. That's particularly difficult to do, but his work has been critical in keeping things moving and in having the Division in such a great shape for me to be able to join the team mid-semester.
The next weeks will continue to be hectic for all of us as I try to learn as much about our Division and our campuses as I can in the shortest time possible. You have received an invitation to a short meeting next week so we'll have an opportunity to begin to know each other. Soon I will start scheduling times to come to each department to speak with directors and staff and to tour facilities. I look forward to getting to know you, learning what you need to be successful, and exploring ways we can best serve our students and our campuses together.
Gage E. Paine, J.D., Ph.D.
---
Nominations - 2006-2007 University Life Awards
Nominations are currently being accepted for the 2006-2007 University Life Awards. Sponsored by the UTSA Student Government Association, the University Life Awards is a program that honors the most outstanding students, student organizations, faculty, and staff members on campus.
The University Life Awards selection is a three step process. First, persons and organizations are nominated for a particular award. Second, those who are nominated are notified and asked to complete an information application. Third, a selection committee reviews the applications and selects the award recipients.
The finalists and winners in each category will be honored at a ceremony to be held on April 5, 2007. To nominate a deserving individual or organization, visit our website at www.utsa.edu/sa/ula and complete the nomination form online. The deadline for sending nominations is February 9, 2007. For more information, please contact Marlon Anderson 458-6114.
---
Resident Assistant Application Deadline
Are you interested in becoming a Resident Assistant for fall 2007 - spring 2008?
Information and applications are available at http://utsa.edu/housing/raa.cfm. Application Deadline is February 16, 2007 by 12 noon at Chaparral Village Front Desk.
---
UTSA Staff Scholarship Award
The UTSA Staff Council announces the continuation of the Staff Council Scholarships. Benefits eligible classified and administrative and professional employees are encouraged to apply for the scholarships. The scholarships will be awarded to one undergraduate and one graduate student in the amount of $250.00 each for fall 2007. Staff Council members raised scholarship funds by selling bottled water at the UTSA commencement ceremonies in May and December to ensure the continuation of the scholarships.
All applicants must complete the 2007-2008 UTSA General Scholarship Application and supply a one- page, typed biographical essay describing obstacles or challenges faced in obtaining a higher education degree. Additional information regarding the Staff Council Scholarships and the application are available at http://utsa.edu/scholarships/.
Must be full-time UTSA staff employee enrolled in undergraduate or graduate courses
Must be enrolled at UTSA part-time or full-time and pursuing a degree
Must have a cumulative GPA of 2.5 or higher
Application Requirements: General Scholarship application and attach a 200-word essay explaining how pursuing a degree at UTSA will assist you in your current and future work in higher education
Note: Taken from http://utsa.edu/scholarships/genscholar.cfm; scroll down and click on UTSA Endowed Staff Scholarship.
---
Celebrate Black History Month
Black History Month is celebrated at the downtown and 1604 campuses with many exciting events, including the Third Annual Heritage Ball on February 10th. Link on Student Activities for details.
---
Jump Start A Healthier You!
Downtown Faculty/Staff Week @ the Rec
All UTSA Faculty & Staff are welcome to attend and participate in this FREE week of activities. No Membership Necessary....Stop by the Durango Building 3.202 & 3.302 and jump start a healthier you.
Monday, February 5th
6:30am -7:00am: 30 minute Stability & Stretch: Get on the Ball
7:00am - 9:00am: Healthy Start Breakfast/Tours/Q&A
Tuesday, February 6th
12:00pm -12:45pm: Easy Ergonomics: Stretching at your Desk
Wednesday, February 7th
11:00am -1:00pm: Chair Massage-Call to reserve a 10 minute session (458-4175)
5:00pm - 5:45pm: Goal Setting: Realizing Your Fitness Goals
6:00pm - 6:45pm: Postural Assessments
Thursday, February 8th
11:00am -11:50am: Cardio Bosu (G.E. Room)
12:00pm - 1:00pm Nutrition 101: Celebrity Diets: What's Healthy, What's Not
Friday, February 9th
12:00pm -12:50pm: W.O.W. Women On Weights
1:00pm -1:50pm: W.O.W. Women On Weights
Tours & program information will be available during regular scheduled fitness center hours. For further information, please contact Laura Miller, Assistant Director of Fitness & Wellness at 458-4175 or visit www.utsa.edu/recreation
---
Keeping Up with Compliance
The Office of Institutional Compliance and Risk Services is now publishing a quarterly electronic newsletter. "Quick Tips" for protecting portable computing devices can give you helpful advice for protecting your personal and office equipment.
The icon to the right links to the most recent newsletter.
---
Homecoming 2007
Mark your calendars for February 15, 16, and 17 and join the entire UTSA community in celebrating Homecoming 2007. Our theme this year is "Tradition-Spirit-Pride".
The Homecoming game will be against the Texas State Bobcats and make plans now to attend the Rowdy Rampage on Friday, February 16, for a great night of fireworks, music, dancing and fun. The Homecoming festivities will begin at the Downtown Campus on Thursday, February 15, with the third annual Jazz in the Plaza.
Stop by the University Center Information Desk or the Downtown Campus Student Activities Office to buy your commemorative homecoming t-shirt (only $5 each) and get ready to support the Roadrunners! Meanwhile, check out this year's full slate of events at http://utsa.edu/homecoming and get ready to wear your orange and blue -- it's time to show us your Roadrunner, UTSA!
---
Kudos
To Dr. Sandie Palomo-Gonzales
Center for Policy Studies and the entire American Humanics Student Association for winning the "Excellence in Public Relations" Award at the American Humanics Management Institute (AHMI), which was held January 3-6 in Washington, DC. UTSA. Dr. Palomo-Gonzales was selected out of 74 affiliate campuses to receive this award.
The AHMI provides students interested in nonprofit careers with opportunities to network with nonprofit executives, participate in case studies and a national collegiate dialogue, and attend workshops led by experts in the field. This year, 17 UTSA students attended the Institute, including Leticia Alvarez, Crystal Del Bosque, Geoff DeLaune, Lachelle Dixon, Gianna Gallegos, Olivia Gold, Alison Johnson, Alicia Limon, Shannon Lopez, Erika Olvera, Andrea Palmer, Leslie Provence, Vanessa Rodriguez, Julie Sergot, Ilsa Serna-Garcia, Celina Valdivia, and Natalie Zertuche.
UTSA's American Humanics faculty, staff and students received the award for coordinating an annual reception to recognize seniors graduating with American Humanics certification and for partnering with the Office of Career Services to hold a nonprofit career fair in 2006. Career Services salutes counselor Stefanie Cisneros for her leadership role with the career fair and American Humanics.
To Gwendolyn Drake
Career Services Welcome Desk Supervisor, for her election to UTSA Staff.
To Stefanie Cisneros and Anna Lisa Vargas for their recognition by the Academic Advising offices as "Friends of Advising".
To Shirley Rowe
Career counselor, for her election to a 3-year term on the national Directorate for the Commission on Career Development in the American College Personnel Association.
---
Special Thanks
From Student Affairs Development
To the U.S. Army for supporting Homecoming 2007.
To Union Pacific for their support of Career Services programs.
To Southwest Airlines for supporting the Family of the Year Award.
---
Welcome Back to UTSA!
Student Affairs welcomes back Carmen Alexander to Student Financial Aid & Enrollment Services Center.
Thank you for serving our country!
---
Reminder
Compliance Refresher Training Modules Due February 28, 2007.
Please remember to encourage students to link to the Student Affairs Student Ombudsperson web page and Student Concern Form.
Please send newsletter items to Vivis.Lemmons@utsa.edu by Monday, February 19, 2007.