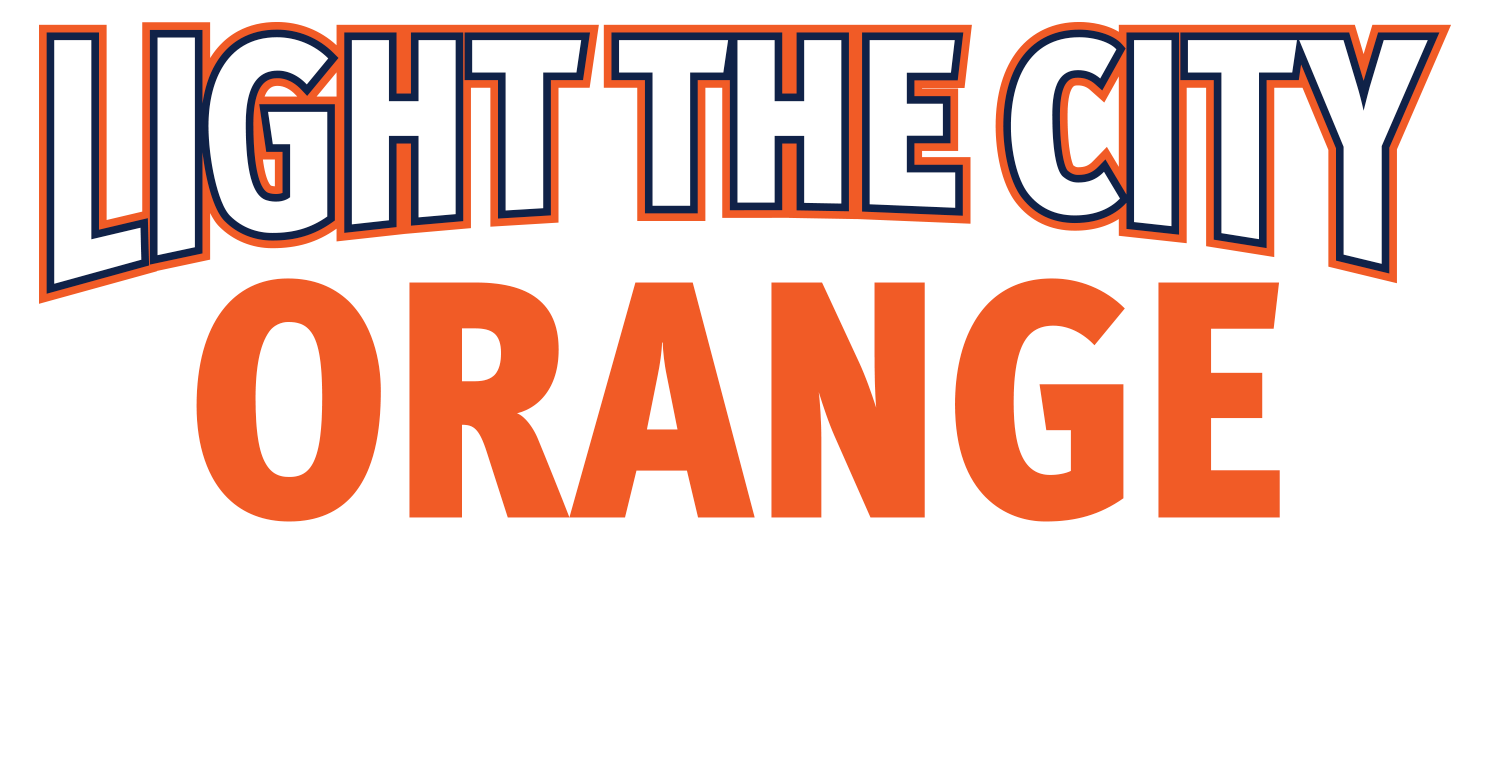 San Antonio will honor the 50th anniversary of UTSA's founding and the university's strong ties to the community when local businesses and organizations come together to Light the City Orange from June 3 to 9. Every night during the commemorative week, participants will bathe their landmarks, monuments and buildings in orange light. Additionally, businesses along Houston Street will decorate their storefronts, windows and patios in orange.
On UTSA's anniversary day, June 5, the city invites everyone to join in by wearing their most festive blue and orange clothing or UTSA shirts to help make the city glow even more orange and show hometown support!
Thank you, San Antonio participants.
AT&T Center
One AT&T Center Parkway
Alamodome
100 Montana St.
Burns Building
401 E. Houston St.
Frost Tower
111 W. Houston St.
Go Rio San Antonio River Cruises
Historic Market Square
514 W. Commerce St.
'Kinetic Skyline' Light Sculpture, Bank of America Plaza
300 Convent St.
La Villita
418 Villita St. (including Arneson, Bolivar Hall and Plaza Juarez entrance)
Majestic Theatre
224 E. Houston St.
Market Square Farmer's Market
612 W. Commerce St.
Office Source
1133 Broadway St.
Playland Pizza
400 E. Houston St.
Rise Civic Consulting, Cano Development, MG Oswald & Associates and Wiresolve
110 E. Houston St., 8th Floor
San Pedro Creek Culture Park
705 Camaron St.
The Children's Hospital of San Antonio
333 N. Santa Rosa St.
Tobin Center for the Performing Arts
100 Auditorium Cir.
Tower of the Americas
739 E. César E. Chávez Blvd.
Travis Park Methodist Church
230 E. Travis St.
University Health Robert B. Green Campus
903 W. Martin St.
VIA Centro Chromo Tower
909 W. Houston St.
Weston Centre
112 E. Pecan St.