Bust a Move
1977: Students dance in Sombrilla Plaza at Beer Bust, the first official university party.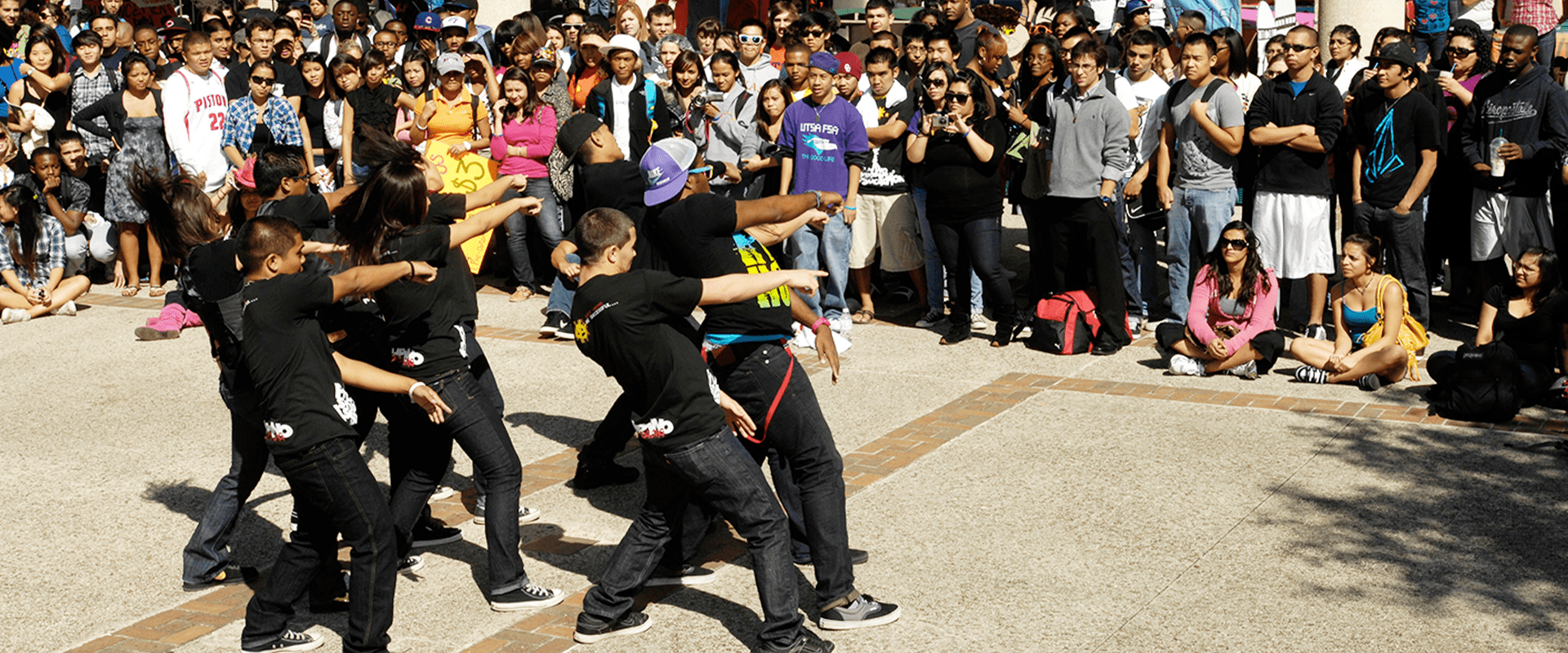 2009: Student groups perform dance routines in Sombrilla Plaza during Best Fest.
---
University Growth
1996: Looking west along Durango Boulevard (now César E. Chávez Boulevard) during the first phase of Downtown Campus construction.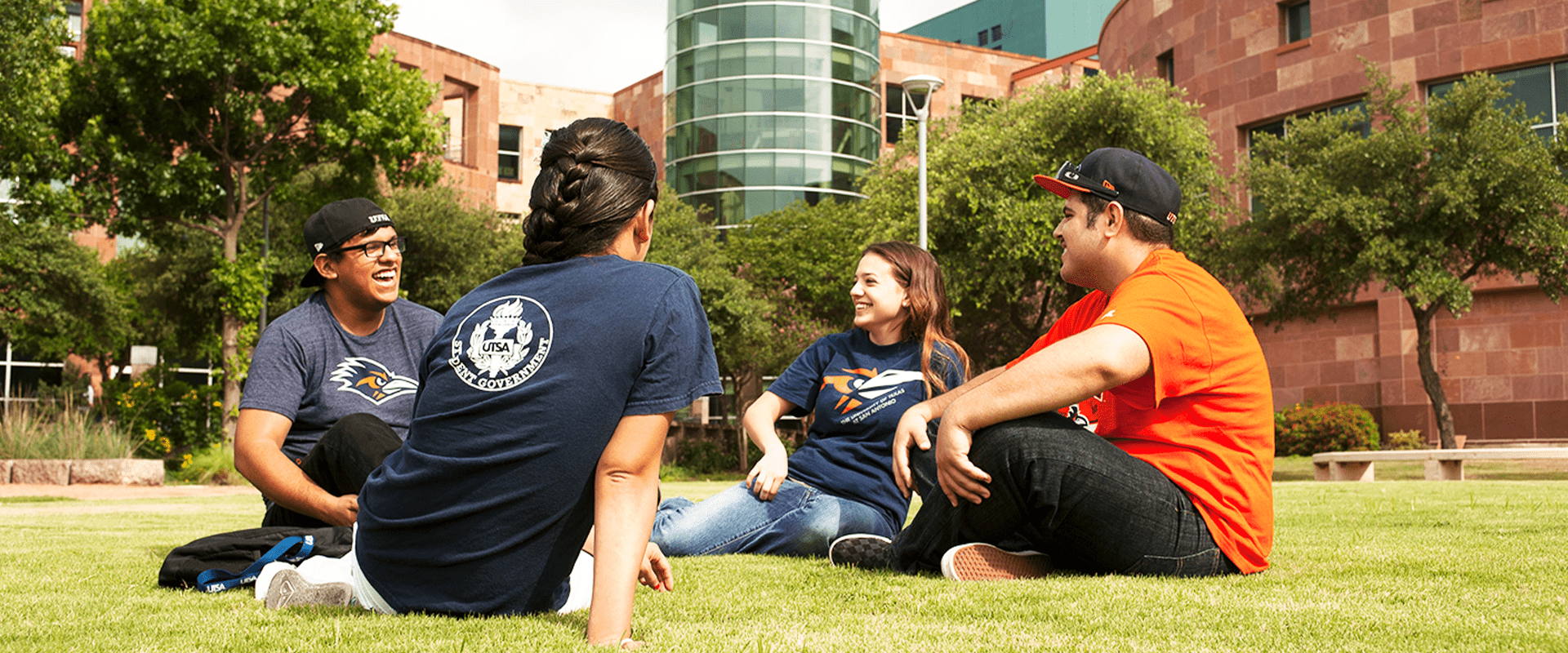 2012: Students gather on the lawn of the inner Bill Miller Plaza on UTSA's Downtown Campus.
---
Fiesta Confetti
1978: Mark Whitney sprinkles cascarón confetti over Janet Landreth at the first Fiesta UTSA.
2018: Forty years after the first Fiesta UTSA, cascarones are still a staple at the annual party.
---
Fiesta Fun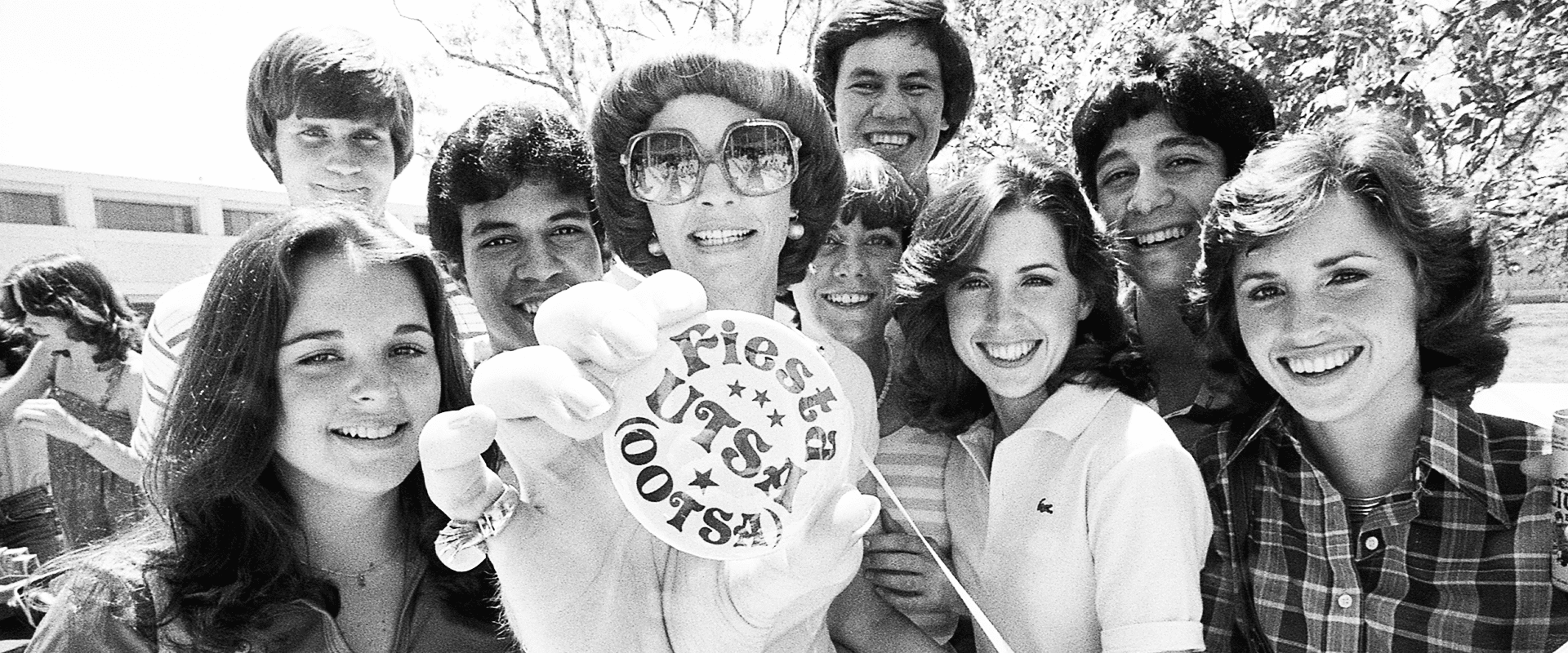 1978: Sarah Garrahan hands out swag showing partygoers how to pronounce Fiesta UTSA.
2016: Rowdy ensures attendees have the goods to make Fiesta UTSA an extra fun party.
---
Campus Fitness
1977: Taking a kick during tae kwon do student organization practice.
2015: A student makes her way up the climbing wall in the Rec Center.
---
Mighty Mascot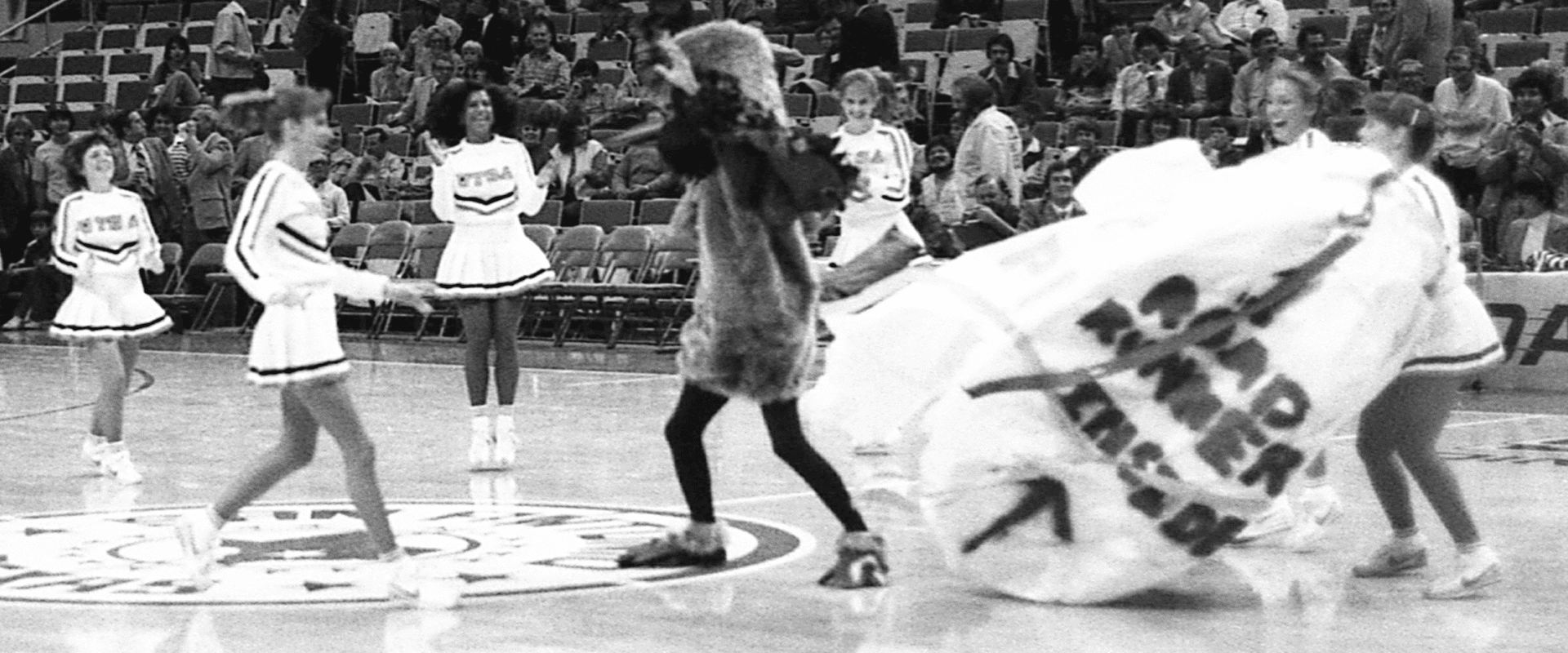 1981: New mascot Rowdy "hatches" during a basketball game.
2009: Rowdy rallies Roadrunner fans in the Convo Center.
---
If You Build It...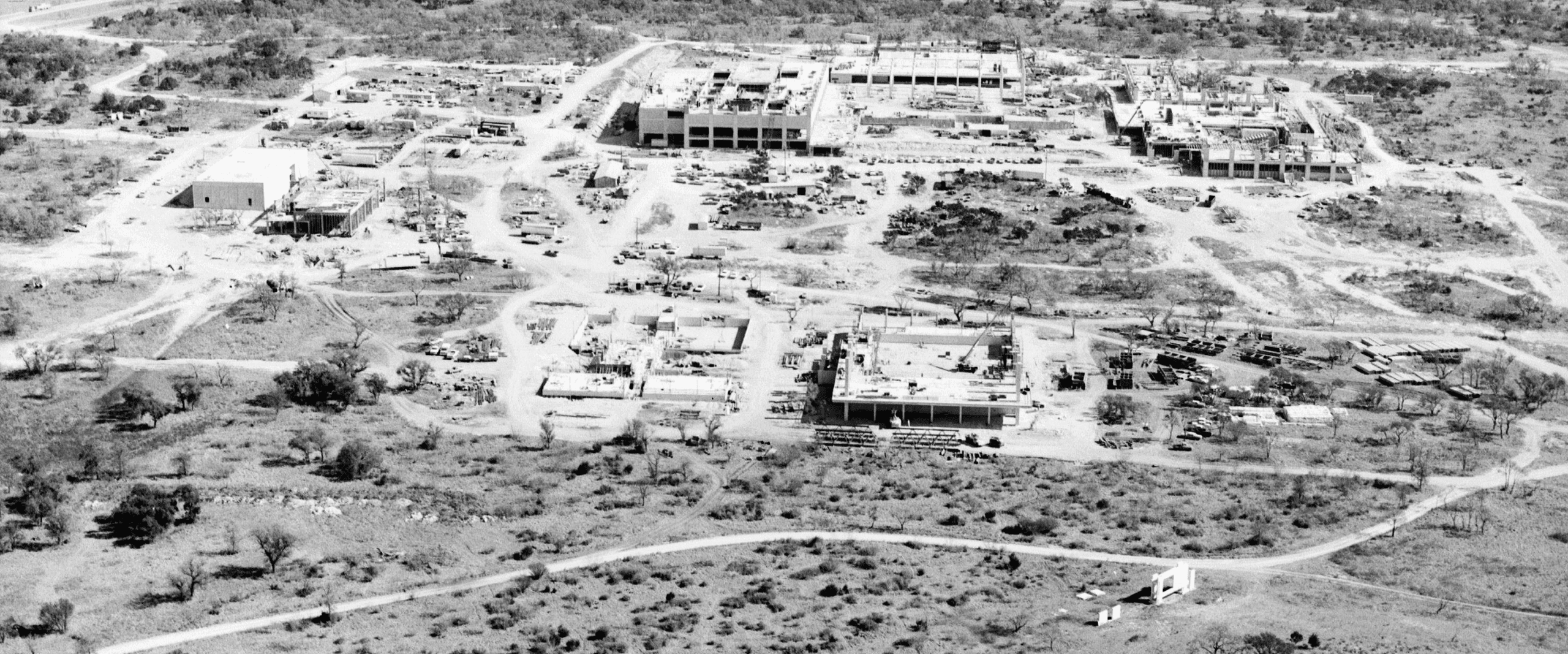 1972: Aerial view of Main Campus construction.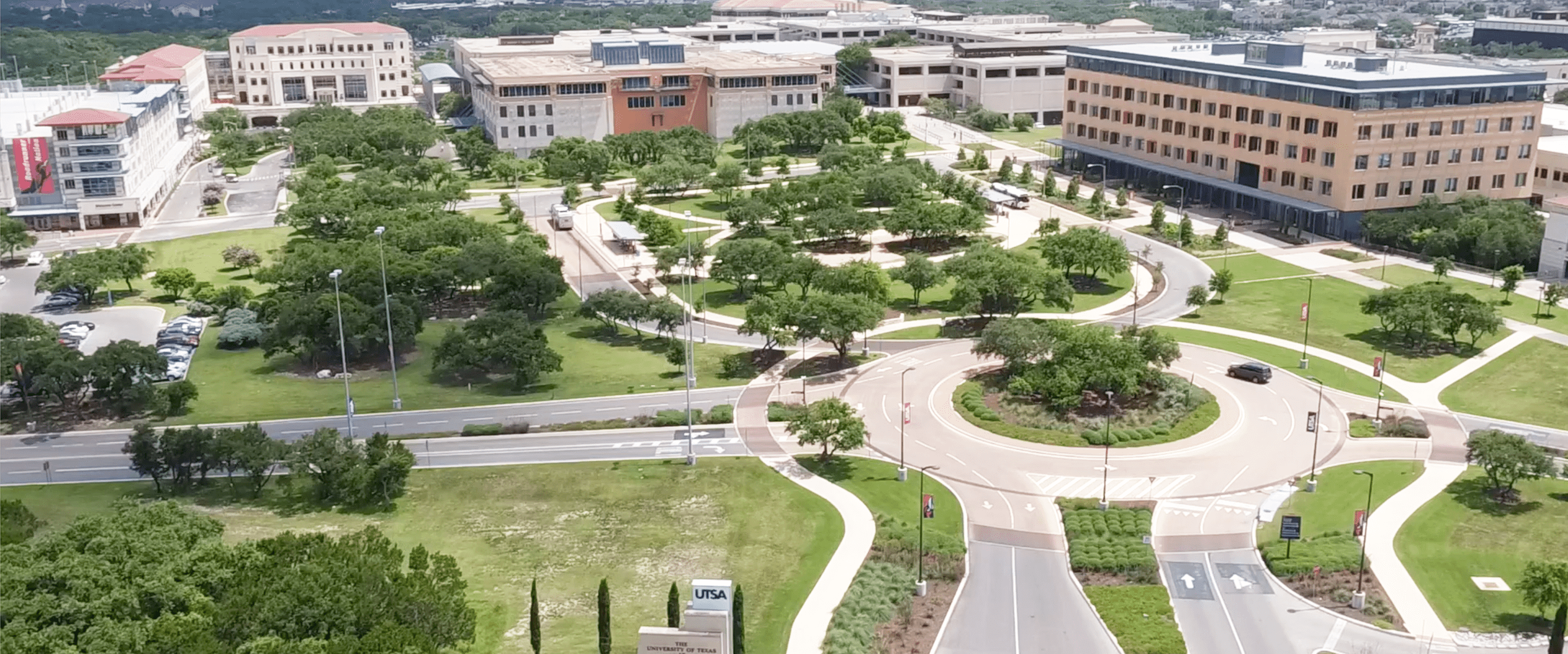 2015: Drone footage over Peace Circle.
---
Song and Dance
1977: Beer Bust, the first campuswide shindig.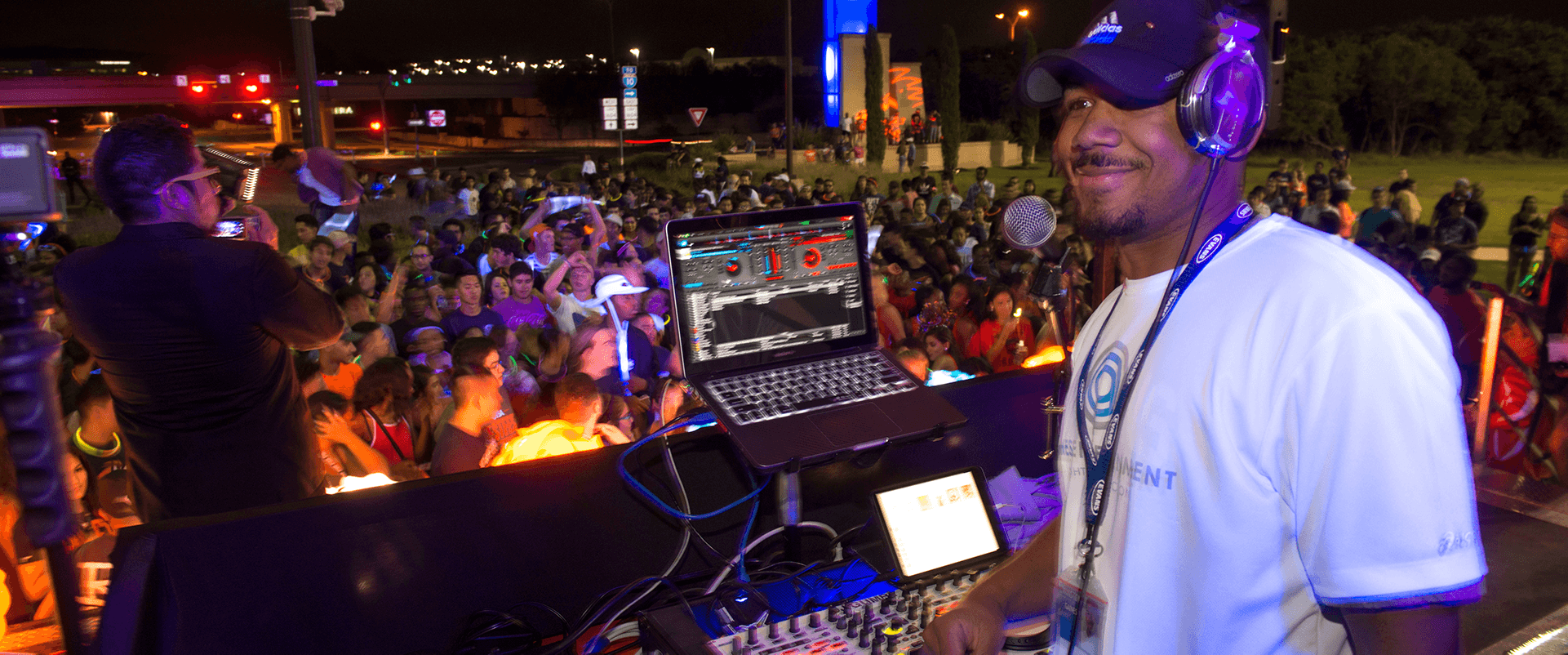 2016: Lights at the Monument dance and fireworks.
---
Public Displays
1995: An early computer lab.
2016: A state-of-the-art classroom.
---
Let's Do Lunch
1980: Dining from the campus cafeteria.
2018: JPL food court with new eateries.
---
Off the Books
1979: JPL with original lobby design.
2016: After renovations and modernization.
---
On Historic Paths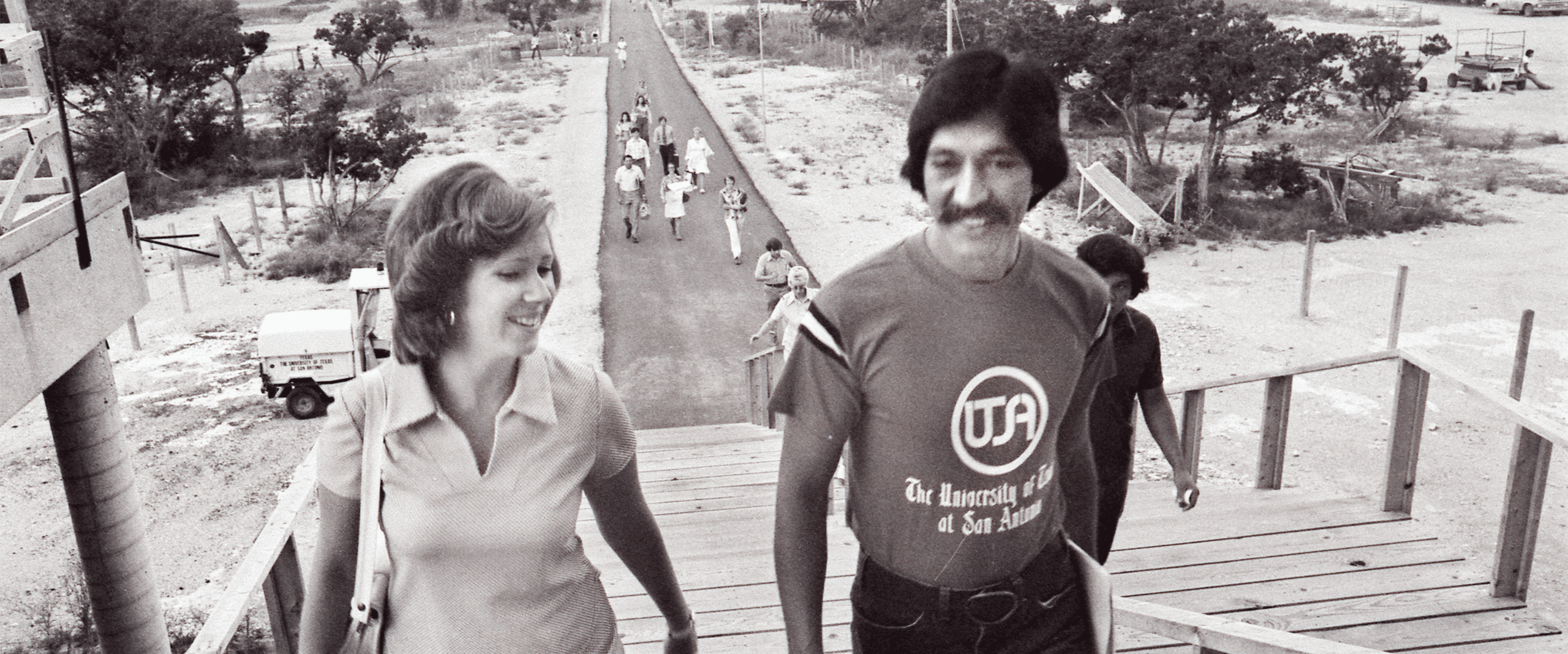 1975: First class day on Main Campus.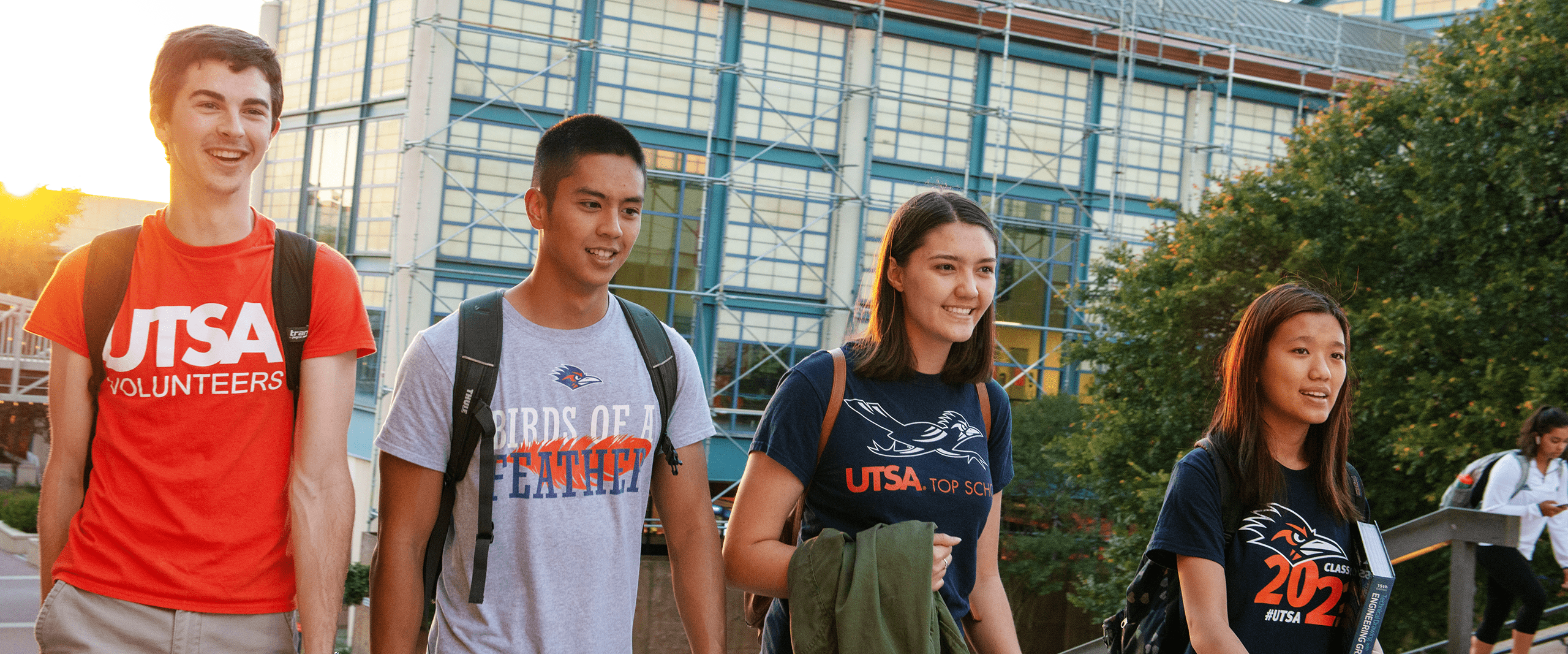 2018: Same pathway, all-new views.