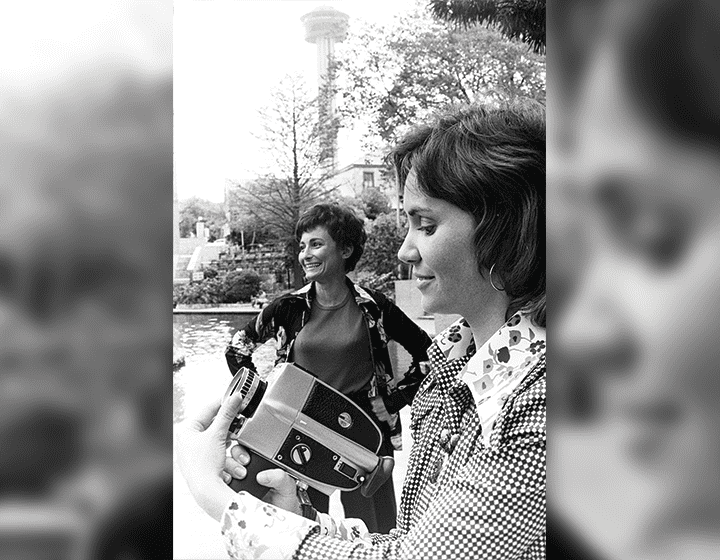 Gail Roper adjusts a super 8MM camera between takes for a five-minute film on San Antonio, an assignment for a UTSA-sponsored filmmaking workshop. Roper filmed Elizabeth Keigley, owner of the Casting & Production Group and a workshop participant, in scenes along the San Antonio River.
That's a Wrap!
Participants in UTSA's filmmaking workshop produce and direct their own movies
[ Originally published in the UTSA newsletter The Discourse, May 1974 ]
More than 40 people participated in two moviemaking workshops sponsored last month [April 1974] by UTSA's Division of Continuing Education and conducted by American Film Festival Award winner Walter Engel.
Participants studied scripting, budgeting, shooting, editing, processing, and distribution of films. As part of the course, they made their own movies on subjects ranging from motorist speed traps to Samantha Livingston Seagull.
The workshops were sponsored by the San Antonio Chamber of Commerce, Studers Photos, Blow Up, KLRN-TV, KENS-TV, and the Institute of Texan Cultures.
---