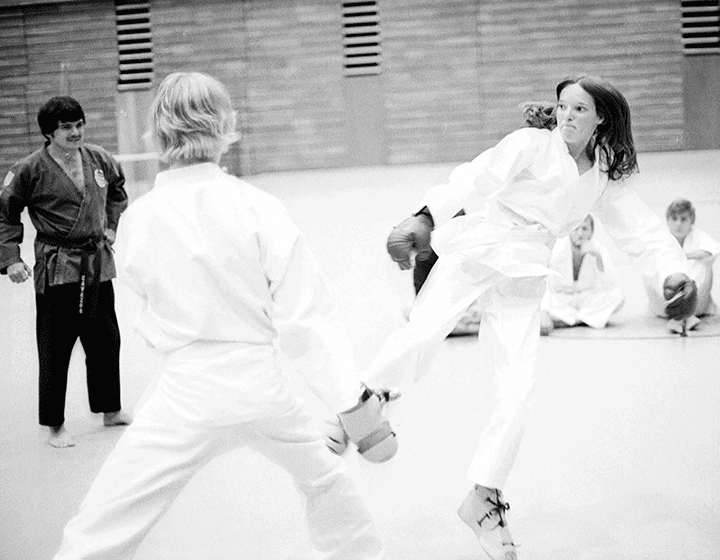 Students David Hurst and Linda Hodges spar in karate class.
Classes Shape Up
A physical education program launches on campus for both leisure time and to create teachers
[ This article was originally published in the UTSA newsletter The Discourse in October 1976 ]
Physical education classes got off to a running start during the fall semester [1976], the first time they were taught at UTSA. The university is now offering a bachelor of science degree in health and physical education.
In addition to physical fitness classes, UTSA offers tennis, badminton, basketball, volleyball, tumbling, and folk and square dance. Several lecture classes, including drug education and physical growth and development, are also offered. All PE classes are coed.
---