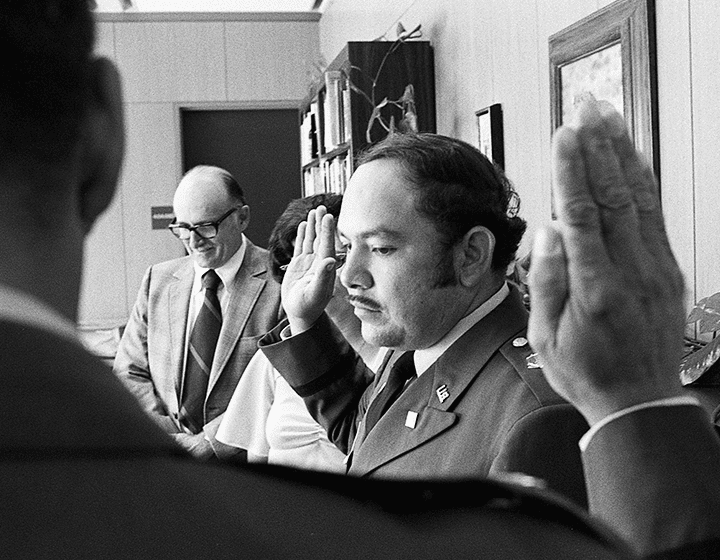 Lt. Col. Ruben Candia swears in Garza.
Army Man
UTSA salutes its first commissioned officer from the ROTC program
Raymond Garza received the first commission granted in the Army ROTC program at UTSA in a ceremony in President Peter Flawn's office on October 5, 1977.
With the local media documenting the event, President Flawn and Garza's wife pinned his bars to his uniform.
"This is another first for UTSA," Flawn said. "The ROTC program is an essential bridge between the military and civilian communities in the United States."
Garza, who'd graduated from UTSA two months prior with a B.B.A. in accounting, was commissioned as a second lieutenant, U.S. Army Reserve. Lt. Col. Ruben Candia, an adjunct professor at UTSA, swore him in. He served in the finance corps.
---
---