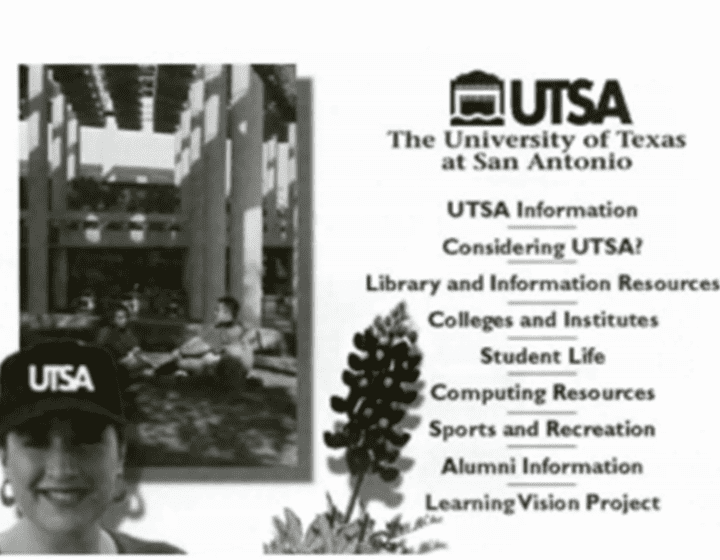 This article was originally published in Sombrilla Magazine in the Spring 1996 issue
See the Future
UTSA launches its new home page to take the university to a wider audience
The university has opened a door in cyberspace: UTSA's World Wide Web home, UTSA.edu.
The new home page, which was designed by the Office of University Communications, was created to make it easier for internet users to access information about the university. UTSA joins more than 1,300 universities and colleges across the nation to that have websites.
"As internet technology continues to play a greater role in education, our hope is to expand the university's presence on the World Wide Web and make the UTSA site more user-friendly," says UTSA's director of external relations and a member of the web team.
"The World Wide Web is an excellent source of information and information resources for students, faculty, and alumni—whether they are involved in teaching and learning or scholarship and research," he says.
The home page will become a new source of campus information for employees, students, alumni, and local community members. It is also an excellent medium for external communications, a virtual viewbook that gives prospective students across the country a chance to see UTSA through their computer monitor.
One of the home page "hot" buttons connects visitors with the Office of Admissions, where prospective students can order more information about UTSA. Using new interactive technology, the admissions office may eventually be ab le to accept applications over the Net. The new page also provides links to UTSA's colleges, divisions and institutes, and to student-related services and organizations. Many of these sites are still under construction and will be added to the framework.
---