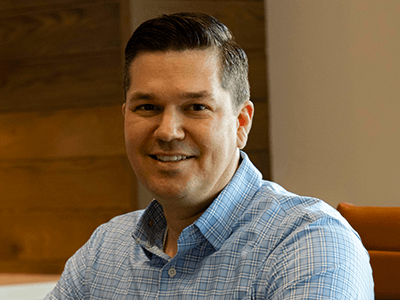 Grant M Gaines '05
Partner with Patel/Gaines, PLLC Attorneys at Law
How important is UTSA to San Antonio's growth and success as a major market?
"UTSA is incredibly crucial to San Antonio's growth. They have mastered the ability to attract and enroll students, and that adds to the employee pulls. It also allows larger companies to pull from the university for employees that are qualified to meet their expectations. A large school that can feed the rest of the economy with top tier talents is going to go far, and our Roadrunners are going all the way to the top.
They are moving in the right direction with their athletics program in particular. Establishing a strong athletic program not only brings up every other program around it money-wise, it bolsters credibility and resources students can utilize for their degrees.
UTSA has lofty goals for the future, but with the measures they are taking to attain them, I have no doubt in my mind they will not just meet them but surpass them. They already have specially tailored degree plans in "in-demand" industries, and this strategy has seen many graduates excel to become many of our civic leaders of tomorrow. Seeing all they have achieved and plan to achieve in the future, I believe our Roadrunners have a solid start in San Antonio, and the community as a whole should keep a watchful eye to see what they accomplish in the coming years."