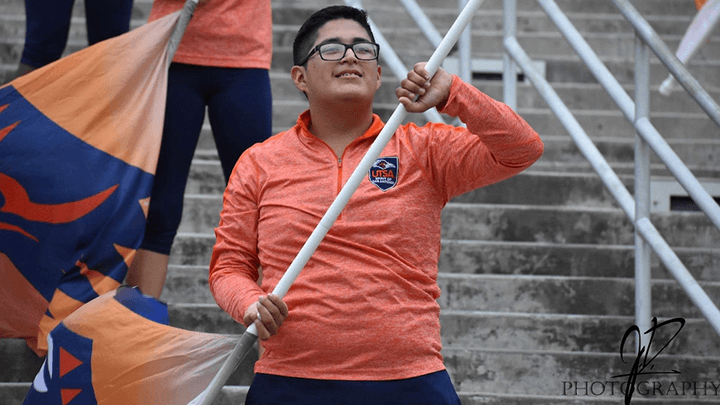 ---
"After graduating from Donna North High School, I decided to become a Roadrunner, and honestly I was a scared for the big changes that were going to happen and was more afraid to fail. Thankfully, when I started my first year at UTSA, it was totally a different story. The atmosphere here at UTSA is welcoming and friendly. It makes me feel at home but away from home.
What I love about UTSA the most is that they care about their students and their success. I've got the chance to meet so many great people that have shaped me to be the person I am today. As I start my fourth year at UTSA, I look back at my accomplishments and great memories I've made here.
One of them was getting involved in RR4L (Roadrunners 4 Life), now known as RSAA- Roadrunner Student Alumni Association. It gave me the chance to make great friendships and become a leader for the organization, and it taught me the importance of philanthropy and giving back. Through the help of students, alumni, faculty and staff, we made possible our biggest accomplishment to make the Roadrunner Memorial Garden happen which now stands at the main entrance of the school.
Another place I consider my happy place is The Spirit of San Antonio, which gave me the opportunity to continue to do what I love, to spin and perform with the color guard. I've seen this band grow from the 260s to the 300s since 2016, which was one of the greatest accomplishments for the program. This is where I met more of my great friends, my former roommates that I lived with at University Oaks who I still consider my family, and much more. Some of the few great memories were performing for the first time at Kyle Field, witnessing history happen when UTSA football became bowl-eligible and traveled to Albuquerque, New Mexico, and being at the Alamodome to support our Roadrunners!
One of the biggest accomplishments for myself has been being able to enter the competitive architecture program in 2017, which has been a dream of mine. I also met my best friend here in my AIS class that we had together in 2016, and we are still friends to this day.
The university has a special place in my heart. As a Dreamer, UTSA became a safe haven for me. These halls have seen me struggle, cry, be happy, excited—basically every feeling. To be honest, being here today has not been easy, but I thank every single person who has supported and help me since day one, especially my parents, who have been my #1 supporters in my education since we moved to United States 17 years ago. I DREAM to one day cross the stage and get my bachelor's degree in architecture and with a minor in history and continue to grow my education. I am grateful for the opportunity to stand here, being a first-generation student and proudly say that now and forever I am a Roadrunner!"
~ Francisco Ramos, Class of 2021
---