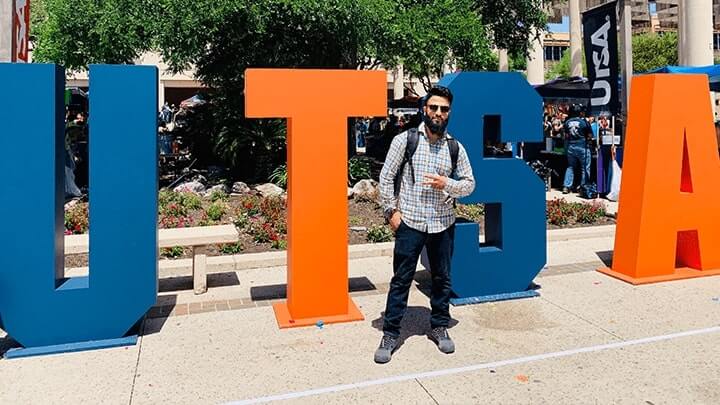 ---
"I am a first generation and the first not only in my own family but among all my close relatives to earn a bachelor's then a master's degree.
When I came as an immigrant from Afghanistan in the end of 2016, I was lost, but after I started studying at UTSA, my life changed. The knowledge and experiences I gained at UTSA helped me land an internship with a software development company, and I am expecting a full-time position soon after my graduation with this company.
UTSA has evolved and is evolving every semester. We constantly see renovations around the campus. My favorite professor is Ali Tosun. The first class I took with him in summer 2018 was very helpful; I use the knowledge I gained from his class and also from other professors at my workplace. My favorite UTSA tradition is Fiesta.
The time I spent at UTSA is always special. I am doing a software development internship at one of the leading ERP software companies in the United States and the world."
~ Hashmatullah Noorzai, Class of 2019
---