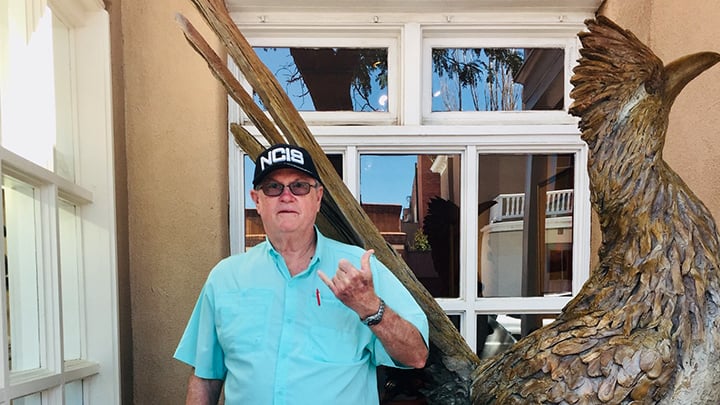 ---
In December of 2018, an early UTSA alumnus received the distinguished title Professor Emeritus for his long career in higher education.
Born and raised in Pearsall, Texas, Dr. Johnnie Rosenauer has an extensive history of success in higher education in the Lone Star State. He graduated from Texas State with his BBA in marketing and real estate in 1972. As soon as UTSA opened its doors, Rosenauer was among the first to register for class, graduating in 1974 with a Master of Arts in Higher Education and Management. Then, in 1984, Rosenauer was awarded his Doctor of Education in Adult Learning by Texas A&M University. He earned this degree by traveling from San Antonio to College Station at night and spent two summers there while employed full-time at San Antonio College.
Rosenauer spent 44 years at SAC after joining the faculty in the fall of 1974, serving in the classroom, as coordinator of the real estate program, director of professional development, and college liaison for re-affirmations of SAC. During this time, he was also a graduate school adjunct professor for UTSA, Texas A&M College Station and Texas A&M San Antonio. He also served on numerous dissertation committees for several institutions.
Rosenauer has also authored or co-authored five different college textbooks, as well as 70 professional articles in the areas of adult learners, effective teaching and land stewardship. In addition to his passion for higher education, Rosenauer is also a fourth-generation landowner in Frio County with an impressive 45-year career in farm and ranch brokerage and wildlife consulting.
Since 1991, Rosenauer has been married to Danell Mackey Rosenauer, a retired special education teacher and coordinator from Comal ISD. They have two children and two grandchildren, age 4 and 2.
~ Johnnie Rosenauer, Class of 1974
---