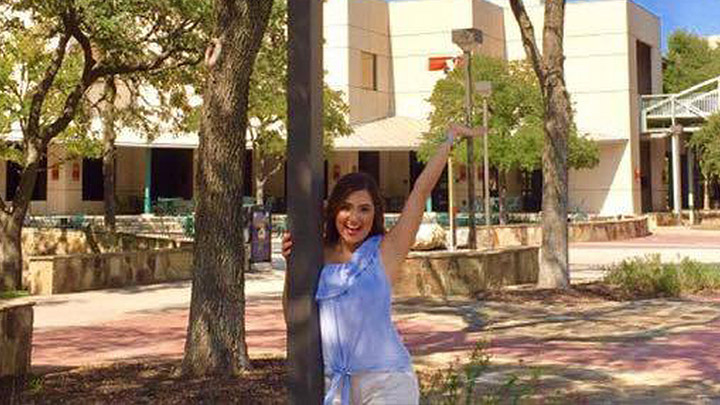 ---
"As I begin my final semester of study at The University of Texas at San Antonio, I am focused on graduating with a Kinesiology degree by May of 2019. Reflecting on my time at UTSA, I can't help but be unbelievably grateful for the higher level of education I have had the privilege of receiving.
UTSA has opened a variety of doors for me to pursue my dreams of entering graduate school. I have now received acceptance into my dream doctoral program that will help me fulfill my life's purpose of becoming a future Doctor of Occupational Therapy. The experiences and opportunities at UTSA have prepared me to enter graduate school based on my collective personal, community, networking and academic experiences.
I came to UTSA as a transfer community college student from Houston, anxiously not knowing what to expect. Little did I know that UTSA was going to do a superb job of molding me into the young professional I am today. This major has prepared me for the Occupational Therapy profession by building my knowledge of human kinetics – or the scientific study of human movement. In simple terms, Kinesiology assesses and then treats the body by helping people learn how to move properly and undertake various tasks. My last four years of study have laid a beautiful and strong foundation for the direction I have chosen in life.
Happy 50th anniversary UTSA, and thank you for helping me make my dreams a reality. Here is a picture of me excited for my very first day at UTSA!"
~ Vanessa Quintanilla, Class of 2019
---