APRIL 10th - Distinguished Public Lecture
February 27, 2019
UTSA Neurosciences Institute and Brain Health Consortium
APRIL 10th - Distinguished Public Lecture: Info with the UTSA Neurosciences Institute website: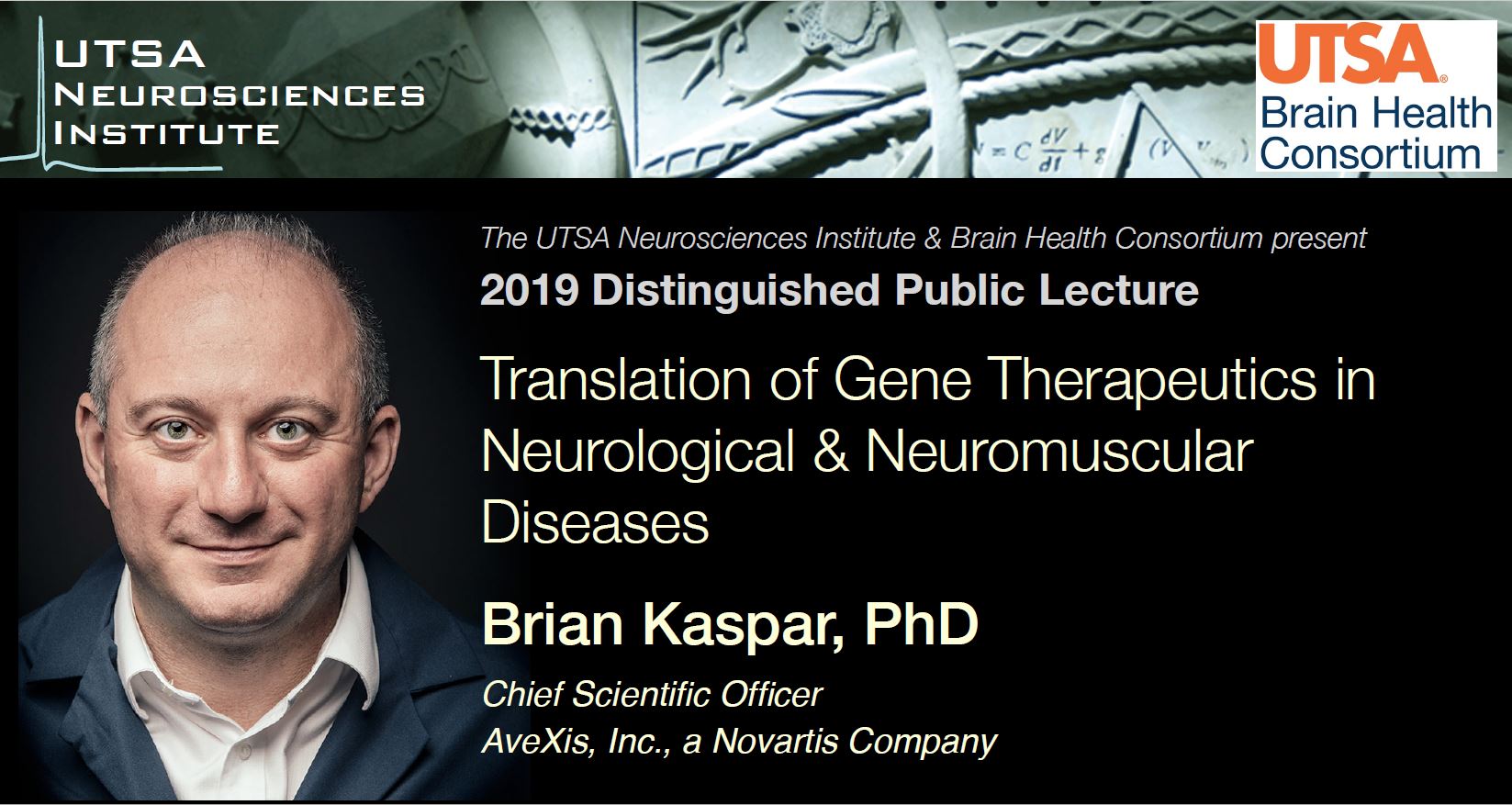 Spinal muscular atrophy (SMA) Type I is the leading genetic cause of infant mortality globally. It results from a defect in the SMN1 gene, and about 1 in 50 Americans are genetic carriers. In the absence of a functional SMN1 gene, infants rapidly lose the motor neurons required for breathing and
swallowing. By 24 months of age, they typically require permanent ventilation.
Dr. Brian Kaspar's research on single-does SMA gene therapy has informed an ambitious new strategy for a onetime, foundational gene-replacement therapy designed to repair the genetic root cause of SMA Type 1 in humans.
In his lecture, Dr. Kaspar will take us on his journey from bench to cure by giving us a window on the basic and translational research that has led to the first-in-human clinical trial of an SMA gene-therapy. He will discuss the process for determining dose and pre-clinical efficacy, as well the key safety studies that enabled this groundbreaking Phase 1/2 clinical trial.


April 10, 2019
MB 0.104, 1604 Campus UTSA
5:00PM Reception
5:30PM Lecture
Free parking, public welcome