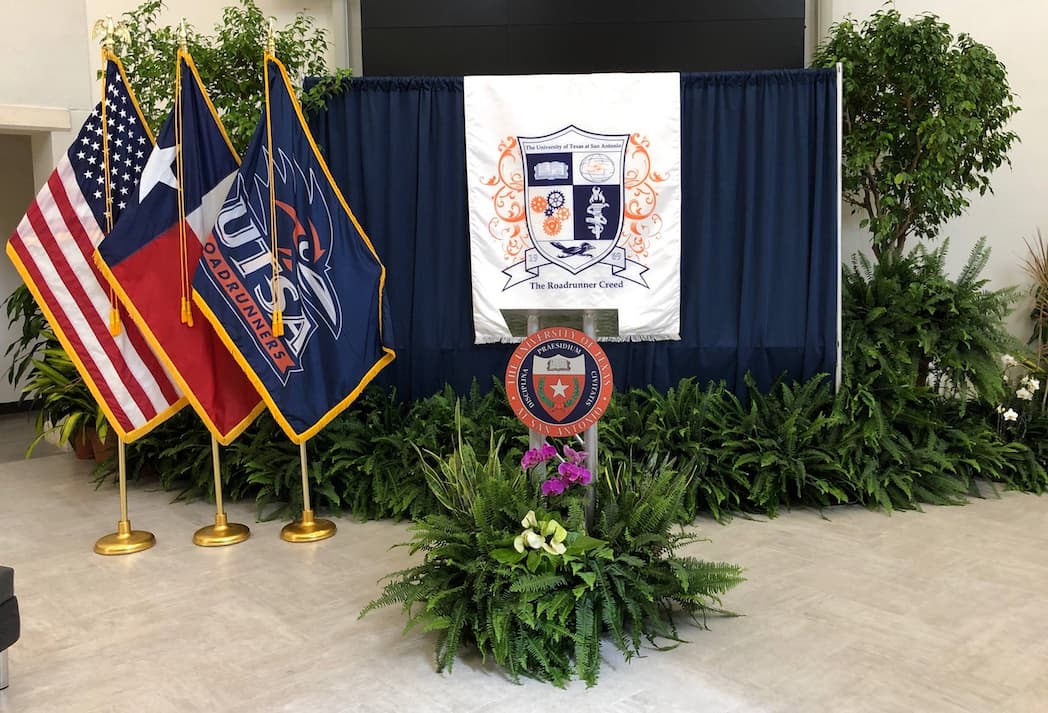 Class of 2021
Spring 2021 in-person ceremonies will take place May 14–16 at various locations on the Main Campus. Identify your individual Commencement ceremony by your Academic College and first letter of your last name. Unfortunately, due to space limitations, we are unable to switch your assigned ceremony date and time. Doctoral graduates will have a separate ceremony.
Class of 2020
Ceremonies for graduates who earned their degrees in 2020 will be held May 21–23, also at various locations on the Main Campus. All the same guidelines listed below for Spring 2021 Commencement will apply to the Class of 2020 Commencement ceremonies. 
Class of 2020 graduates should RSVP
for
their ceremony on
RowdyLink
.
Reservations will open
on or before
March 25, 2021.
About the Ceremonies for the Class of 2021 and Class of 2020
All ceremonies will be livestreamed for real-time viewing by family and friends. To promote the safety of our graduates and volunteer organizers, only graduates will participate in the ceremonies; guests will not be permitted. Check the Info for Families page for more information about how to involve your family and friends in your celebration.
We have planned the ceremonies for your enjoyment and have prioritized the aspects that graduates most request: walking the stage and having their names called. In-person ceremonies will feature remarks from the leadership of their academic college, celebratory music, a conferral of degrees and a chance to cross the stage while your name is called.
Master's degree candidates will participate in the ceremony for their college.  For example, a student graduating with a master's in education, would participate in ceremonies for the College of Education and Human Development. 
Ceremony details
Graduates will cross the stage and have their name called.
Graduates will be seated physically distanced from one another.
Graduates should plan to wear a mask.
Graduates will wear a cap and gown.
Each ceremony should last about 60-90 minutes
Preparing for your ceremony
Attend Grad Fest or watch it online.
Check the date, time and location of your ceremony.
Order your regalia, announcements and other supplies.
Doors will open one hour prior to the start of each ceremony.
Plan to arrive at the location so you are in your seat 15 minutes before the start of the ceremony.
Bring your cell phone to stay in touch with family watching the livestream.
Leave all bags and personal belongings at home or in your car.
Parking
Parking will be available on the Main Campus. Graduates will not need a parking permit to park near the ceremony location. Anyone parking in a space reserved for the disabled will need a valid placard or plate to park in those spaces.
Photography
A physically distanced photo with the Dean will be taken at the staging area and our official photographers, Flash Photography, will be at all ceremonies to capture your official graduation photo.
The Student Union Ski Lodge will be set up as traditional commencement stage from April 4–May 12. Graduates will be able to easily access the space during any of the building's operating hours. Graduates are welcome to bring along guests for photos, etc.