Graduation is an important milestone for our students. While completing this milestone, our students have garnered many accomplishments and been involved with different groups during their time at UTSA. The involvement and connections made with these groups are an important part of any student's time at UTSA. Below are a series of celebrations that are taking place to help celebrate all our graduating students' accomplishments. Everything they have experienced has been a part of creating their bold future.
---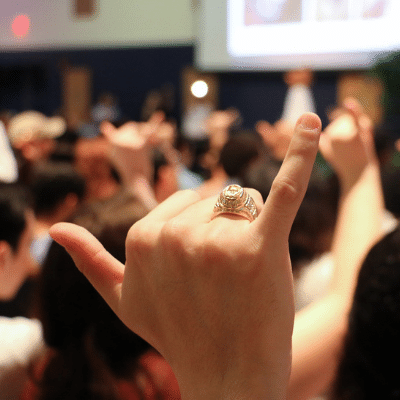 UTSA Class Ring Ceremony
Tuesday, May 3, 2022
HEB Student Union Ballroom
Receive your official UTSA Ring in the presence of your friends, family, and university dignitaries at the official UTSA Ring Ceremony. You will cross the stage to receive your ring in an exclusive, beautiful keepsake box, along with a special certificate, and learn about the symbolism of the rings before reciting the UTSA Ring creed with your fellow Roadrunners. Rings ordered through Balfour, the officially licensed ring vendor of UTSA, are eligible to participate in the UTSA Ring Ceremony or sleep overnight in the Alamo. 
Rings ordered before March 11, 2022 are eligible for the Spring 2022 ring ceremony.
Rings ordered after March 11, 2022 are eligible for the Fall 2022 ring ceremony.
Ceremony 1 - 6:00 pm
Ceremony 2 - 8:00 pm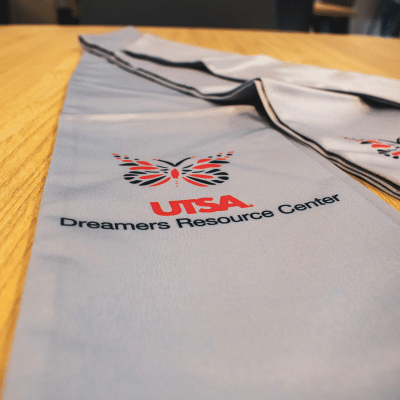 Dreamer Graduation Celebration
Wednesday, May 4, 2022 - 6:00 pm
The Dreamer Graduation is held at the end of the Fall and Spring semesters to celebrate the accomplishments of Dreamer and undocumented students. The students and their families are celebrated with graduation memorabilia that represent the resiliency and hope of the immigrant community.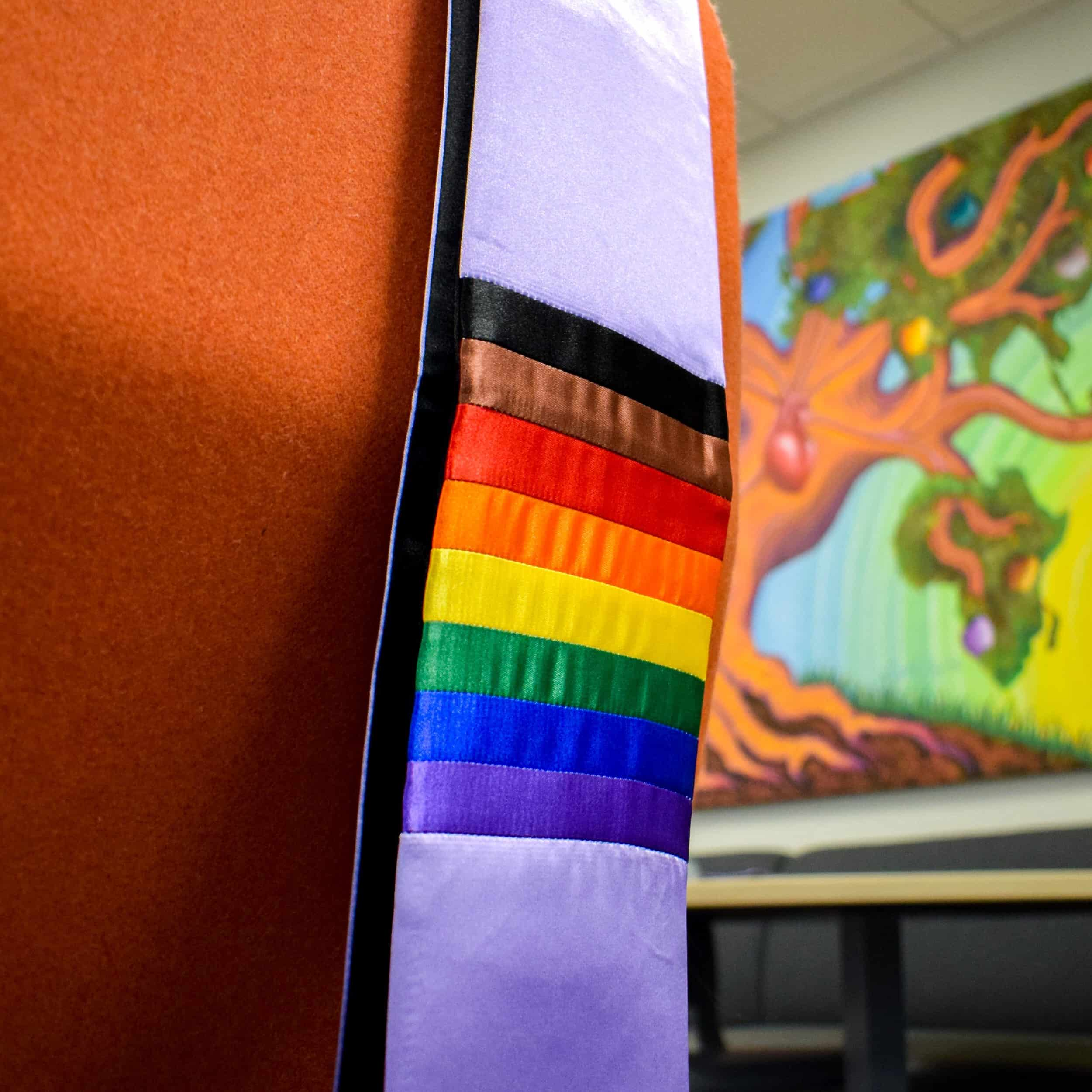 Lavender Graduation Celebration
Friday, May 6, 2022 - 5:00 pm
Denman Ballroom
Lavender Graduation is a celebration of the academic accomplishments of LGBTQIA+ students. Students are given a stole to wear for Commencement showing their pride. This is a validation and celebration of each student and their identity. The Lavender Student Leadership Award is presented during the celebration.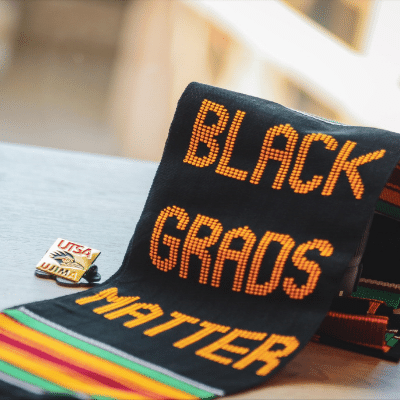 UJIMA Graduation Celebration
Friday, May 6, 2022 - 6:00 pm
HEB Student Union Ballroom
One of the seven principles of Kwanzaa, Ujima stands for collective work and responsibility. This graduation celebration honors Black students and their academic accomplishments. Students are given a custom stole to remind them to continue to work collectively to better the communities in which they work and live. The UJIMA Student Leadership Award is presented during the celebration.
Doctoral Hooding Ceremony
Thursday, May 12, 2022 - 7:00 pm
A Doctoral Hooding Ceremony is a special celebration for our doctoral graduates. It's a celebration, a defining moment, of the diligence, dedication, and collaborations from this educational community which all culminate in earning this significant degree. Doctoral Graduates will be hooded by their faculty advisor during this ceremony to mark the end of their journey in their program. Faculty and Graduate are asked to wear their academic regalia during the Doctoral Hooding Ceremony.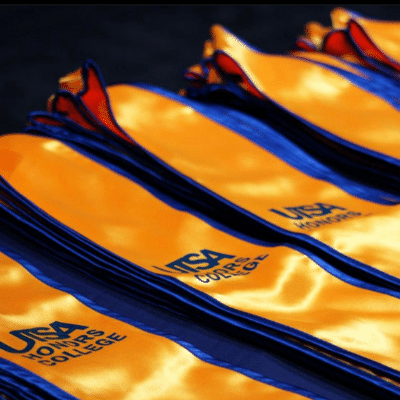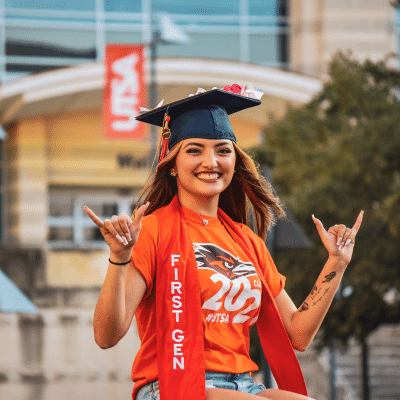 Commencement Drive
Friday, May 13, 2022 - 5:30 pm
Join us for a nostalgic drive around the UTSA Main Campus. This new tradition began in May 2020 and will begin at the Brackenridge (BK 5) parking lot adjacent to the Child Development Center. Vehicles can begin gathering at 5:00 p.m. The parade begins at 5:30 pm.
Feel free to bring someone along to drive, so you can wave and take photos from your vehicle. To make this a safe experience for everyone, please remain in your vehicle and limit your celebration to one car per graduate. All cars must begin at the parade starting point and stay in line as the drive goes through campus. The parade will be led by the UTSA Police Department, and we ask that you only join the parade from the official starting point and adhere to motor vehicle guidelines for the number of passengers.
You can also join the celebration even if you are not in San Antonio. Honk your horns at 5:30 p.m. and share your videos on social media using #UTSAGrad22 for a chance to be featured on our channels.
Baseball Graduates Celebrations
Friday, May 20, 2022 - 5:30 pm
This ceremony is for student-athletes on the UTSA Baseball team. It will take place as part of pre-game and each baseball student-athlete earning their degree will be recognized, receive student-athlete stoles and have their degrees conferred.