Graduation is an important milestone for our students. While completing this milestone, our students have garnered many accomplishments and been involved with different groups during their time at UTSA. The involvement and connections made with these groups are an important part of any student's time at UTSA. Below are a series of celebrations that are taking place to help celebrate all our graduating students' accomplishments. Everything they have experienced has been a part of creating their bold future.
---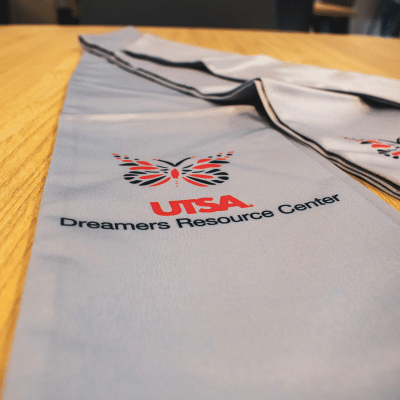 Dreamer Graduation Celebration
Wednesday, November 29 - 6:30 pm

The Dreamer Graduation is held at the end of the Fall and Spring semesters to celebrate the accomplishments of Dreamer and undocumented students. The students and their families are celebrated with graduation memorabilia that represent the resiliency and hope of the immigrant community.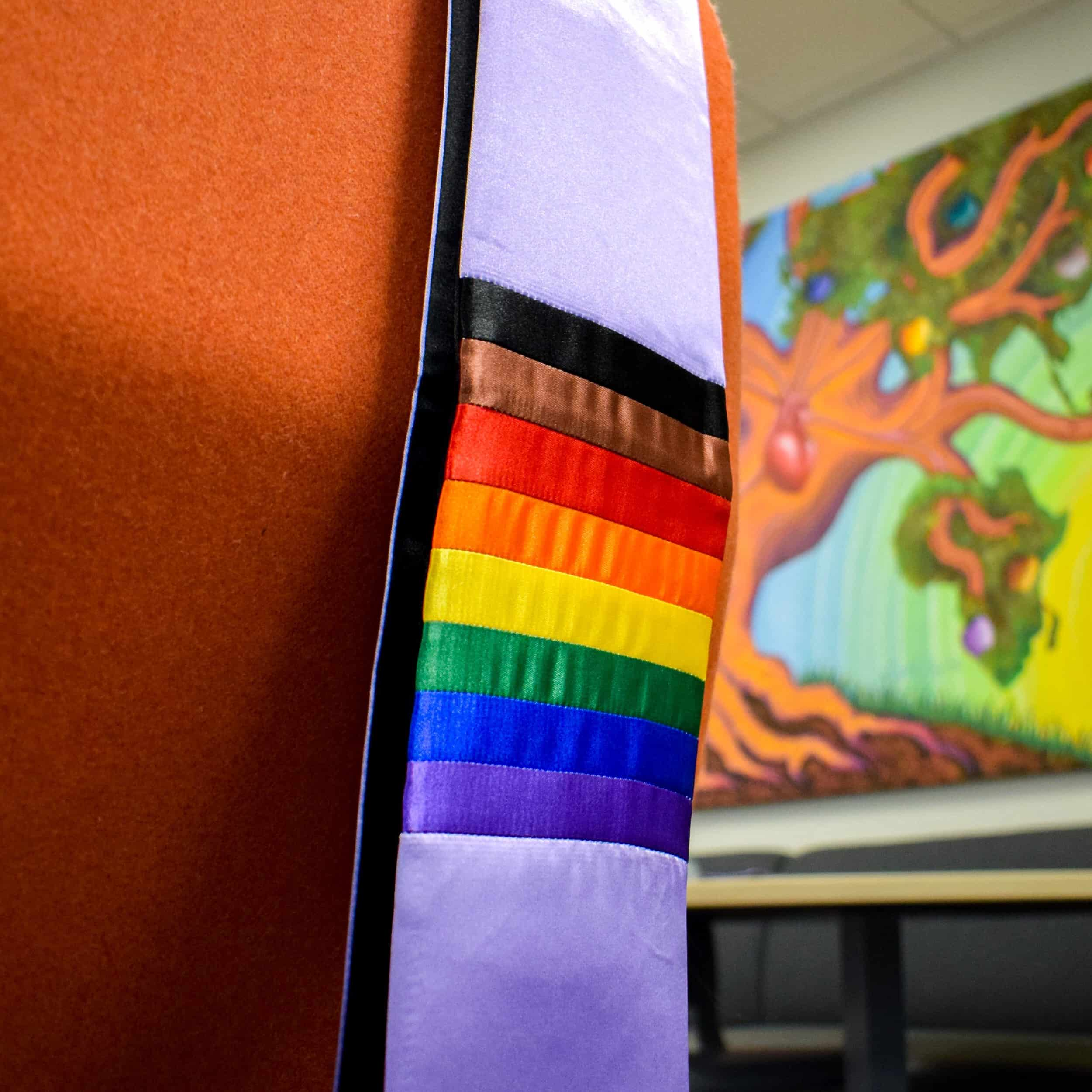 Lavender Graduation Celebration
Thursday, November 30 - 7:00 pm
Student Union Denman Ballroom

Lavender Graduation is a celebration of the academic accomplishments of LGBTQIA+ students. Students are given a stole to wear for Commencement showing their pride. This is a validation and celebration of each student and their identity. The Lavender Student Leadership Award is presented during the celebration.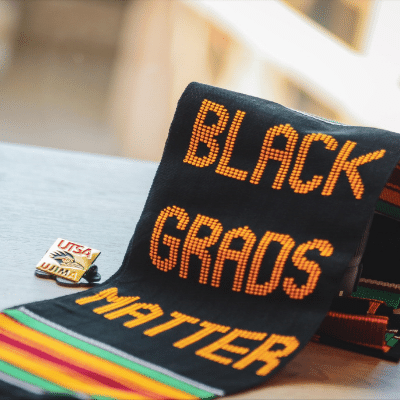 UJIMA Graduation Celebration
Friday, December 1 - 6:30 pm
HEB Student Union Ballrooms

One of the seven principles of Kwanzaa, Ujima stands for collective work and responsibility. This graduation celebration honors Black students and their academic accomplishments. Students are given a custom stole to remind them to continue to work collectively to better the communities in which they work and live. The UJIMA Student Leadership Award is presented during the celebration.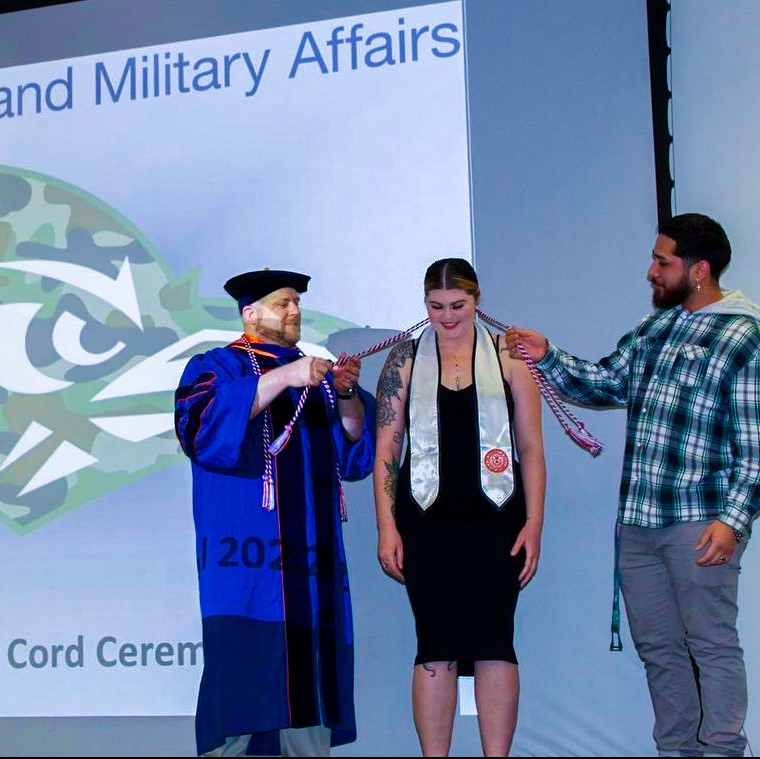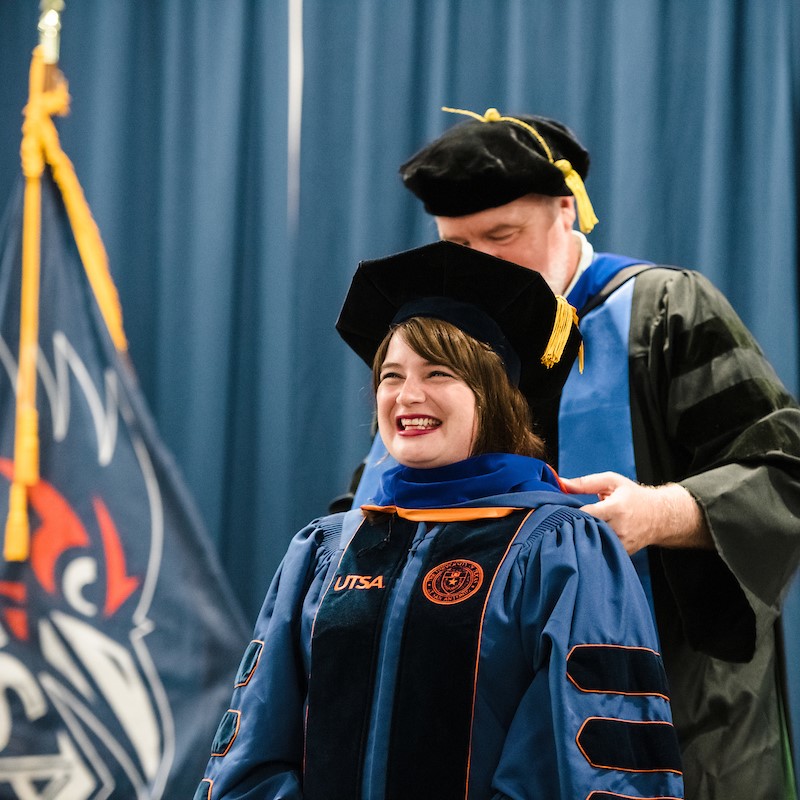 Doctoral Hooding Ceremony
Thursday, December 7 - tbd
A Doctoral Hooding Ceremony is a special celebration for our doctoral graduates. It's a celebration, a defining moment, of the diligence, dedication, and collaborations from this educational community which all culminate in earning this significant degree. Doctoral Graduates will be hooded by their faculty advisor during this ceremony to mark the end of their journey in their program. Faculty and Graduates are asked to wear their academic regalia during the Doctoral Hooding Ceremony.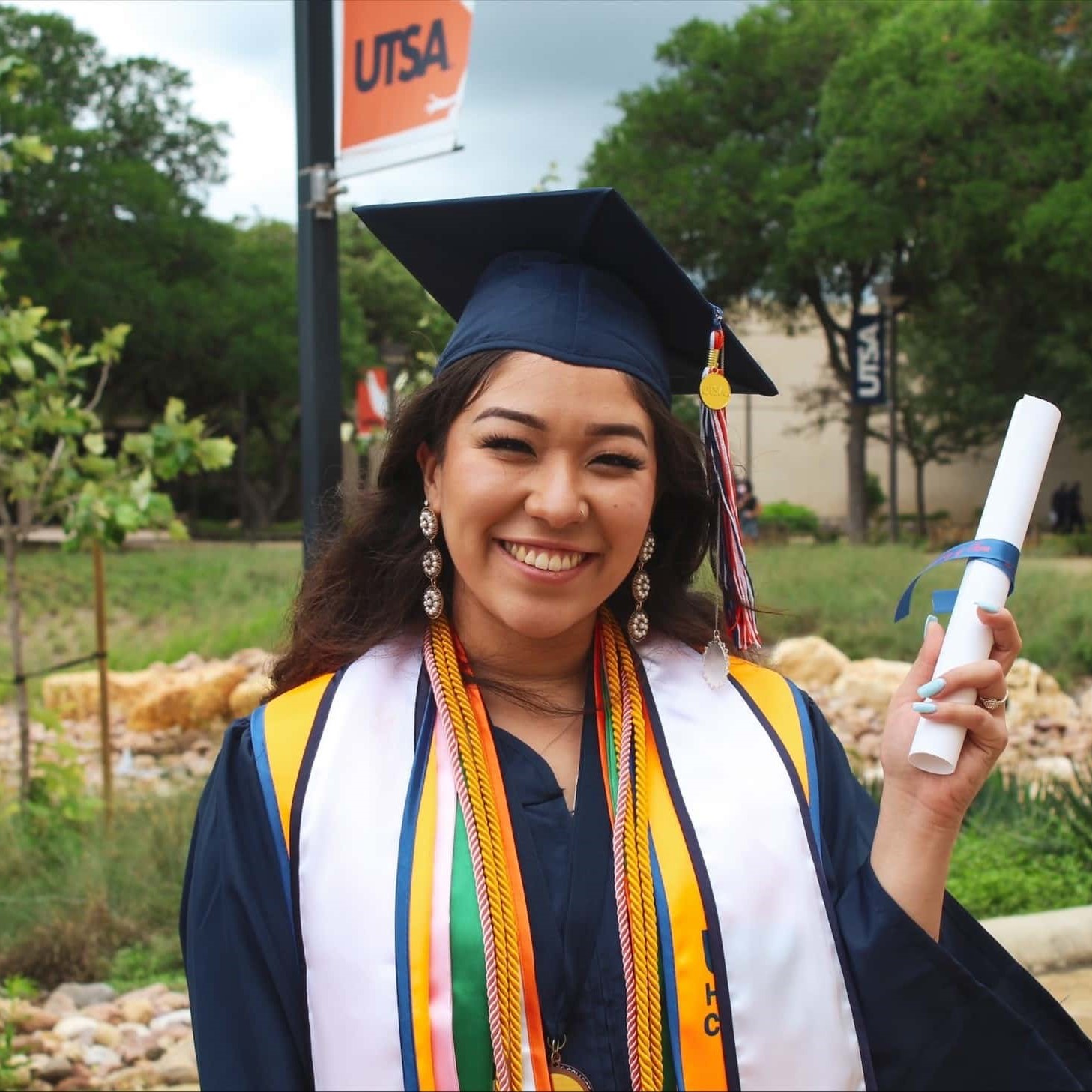 Roadrunner Walk
Date and Time: TBD
Location: TBD
Roadrunner Walk is an event for graduating students to have a memorable walk on campus to celebrate an important milestone and their achievements. 
Graduates will walk along the Paseo while being celebrated by the UTSA community, friends, and family members. 
This event continues to evolve each year but will remain an event for the community to come together in celebrations of our students.