Senate Bill 1371: A Bill Allowing Anonymity Still
July 28, 2021
Office of Legal Affairs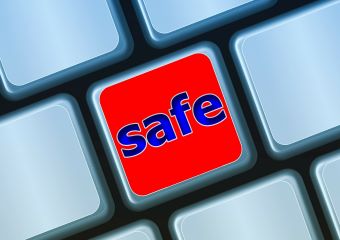 In 2019, the Texas Legislature passed Senate Bill 212 (SB 212), which requires all post-secondary institution employees to report sexual misconduct to the Title IX coordinator at the institution.  One of the SB 212 requirements is that employees must promptly report "all information concerning the incident known to the reporting person that is relevant to the investigation and, if applicable, redress of the incident, including whether an alleged victim has expressed a desire for confidentiality in reporting the incident."
In November 2019, the UTSA Equal Opportunity Services (EOS) Office and Legal Affairs Office presented training on SB 212 and Education Code sections 51.251-51.252 and 51.254 to the UTSA Police Department.  During the training, a question was asked: How do University peace officers report sexual misconduct to EOS when the alleged victim files a criminal report using a pseudonym, which is allowed by the Texas Code of Civil Procedure?  When an alleged victim completes and files a pseudonym form with the police, Articles 58.102 and 58.103 of the Code of Civil Procedure prohibited disclosure of the identity of the alleged victim to any person other than a defendant or the defendant's attorney, except on an order of a court.  SB 212 and Articles 58.102 and 58.103 appeared to conflict with each other: SB 212 required disclosure of an alleged victim's name to EOS whereas Articles 58.102 and 58.103 prohibited disclosure of an alleged victim's name to EOS when a pseudonym form was filed.
When it was discovered that different universities were following different procedures across the state of Texas, the UTSA EOS and Legal Affairs Offices took that issue to The University of Texas System Office of General Counsel and Office of Governmental Relations who worked to bring about the necessary statutory changes.  Both the Texas House of Representatives and the Senate wanted to provide clarification and Governor Greg Abbott signed Senate Bill 1371 (SB 1371) into law this summer providing for a new rule for University peace officers in reporting sexual misconduct to their respective institution. 
Effective immediately, post-secondary peace officers need only report to their Title IX coordinators the following:  the type of incident reported by the alleged victim and not the alleged victim 's name, phone number, address, or other information that may directly or indirectly reveal the alleged victim 's identity.  The alleged victim's personally identifiable information is confidential.
Because of the thoughtful question from one of UTSA police officers, there is now change and clarity for post-secondary peace officers across the state of Texas!
The contents of this article are intended to convey general information only, and not to provide legal advice or opinions.  Please contact the Office of Legal Affairs (210-458-4105) to obtain legal counsel on any particular university issue or matter.