Multiple Campuses, Unlimited Educational Opportunities
UTSA is proud to be located in San Antonio, the nation's seventh largest city and one of the fastest growing in the country. UTSA considers San Antonio an extended campus for its urban-serving mission.
With thousands of talented and driven students across our physical and virtual campuses, UTSA is the largest university in the San Antonio metropolitan region. Below you'll find information and helpful links related to each of our campus locations.




Main Campus
Serving the majority of UTSA's students, the Main Campus includes the Carlos Alvarez College of Business, College of Education and Human Development, Klesse College of Engineering and Integrated Design, College of Liberal and Fine Arts, College of Sciences, Honors College, University College and The UTSA Graduate School. The 600-plus acre campus is surrounded by a thriving Medical Center, USAA, Valero, Fiesta Texas and anchor retail facilities such as The Shops at La Cantera and The Rim.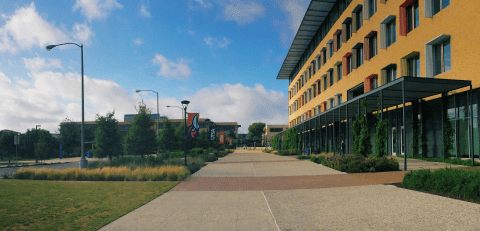 Downtown Campus
The Downtown Campus is located between San Antonio's historic West Side neighborhood and the downtown core in close proximity to a number of cultural, historic and commercial venues. The campus is home to the Margie and Bill Klesse College of Engineering and Integrated Design, the College for Health, Community, and Policy and the College of Education and Human Development. Also based at the Downtown Campus is the Urban Education Institute, a hub to prepare future educators, strengthen community partnerships and raise the educational attainment levels and earnings of economically disadvantaged students, as well as UTSA School of Data Science which is housed in San Pedro I, a building whose name recognizes the university's commitment to the site as a historic and future hub of prosperity for the city.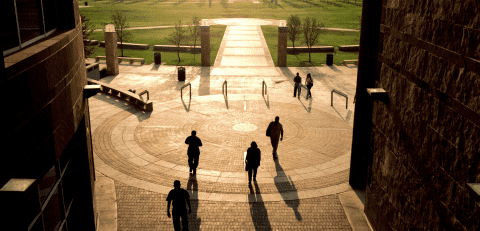 Southwest Campus
The Southwest Campus is located on the San Antonio River in downtown San Antonio, on the historical site of the Southwest School of Art, which merged with UTSA in 2022. Southwest School of Art was founded in 1965 and has long been regarded as a nationally recognized leader in visual arts education. An urban oasis, the campus has been a place for learning and growth for more than 165 years. The buildings and campus were originally known as the Ursuline Convent and Academy, which opened in 1851 as the first school for girls in San Antonio.

Hemisfair Campus
The Hemisfair Campus, UTSA's second downtown location, is situated east of the Downtown Campus, along IH-37 opposite the Alamodome. It is home to the Institute of Texan Cultures, where historical exhibits, cultural programs and live performances are offered year-round. Through its research, collections, exhibits and outreach, the institute promotes an understanding and appreciation of the rich diversity of Texas and Texans.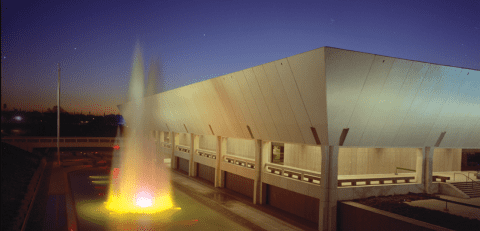 Park West Campus
Athletics enrich the UTSA experience, encouraging a sense of community and school spirit that inspires students, faculty, staff, alumni and fans alike. The 125-acre Park West Campus, which sits less than two miles from Main Campus, is home to a soccer field and a track-and-field stadium. It serves Roadrunner student-athletes and is designated as a host site for many community sporting events.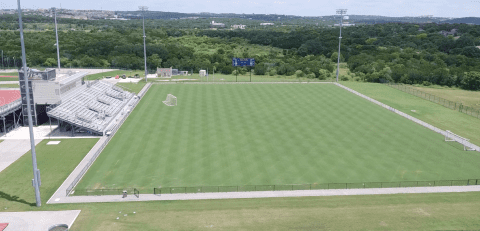 UTSA Online
UTSA offers undergraduate students an excellent selection of 100% online degree programs to allow students the flexibility they need to reach their personal, professional, and educational goals! Bachelor's degrees currently offered through UTSA Online include our highly ranked BBA in Cyber Security, Multidisciplinary Studies, and a B.A. in Communication.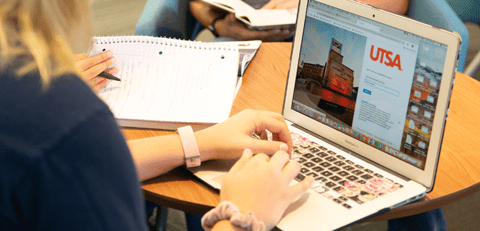 Satellite Locations
UTSA has established a presence at unique locations locally and abroad to expand the horizons of student learning and to engage with the San Antonio community.