Roadrunner Productions (RP) at The University of Texas at San Antonio is a group of motivated students dedicated to cultivating a welcoming and encouraging learning environment. RP is funded by student fees with the mission to foster and build traditions and community through campus-wide programs, activities and special events.
Through campus involvement, RP provides students with experience in planning, publicizing, budgeting, and implementing programs that help them develop lifelong skills to complement their academic experiences at UTSA. Any student at UTSA is welcome and encouraged to get involved with RP at any time during the academic school year.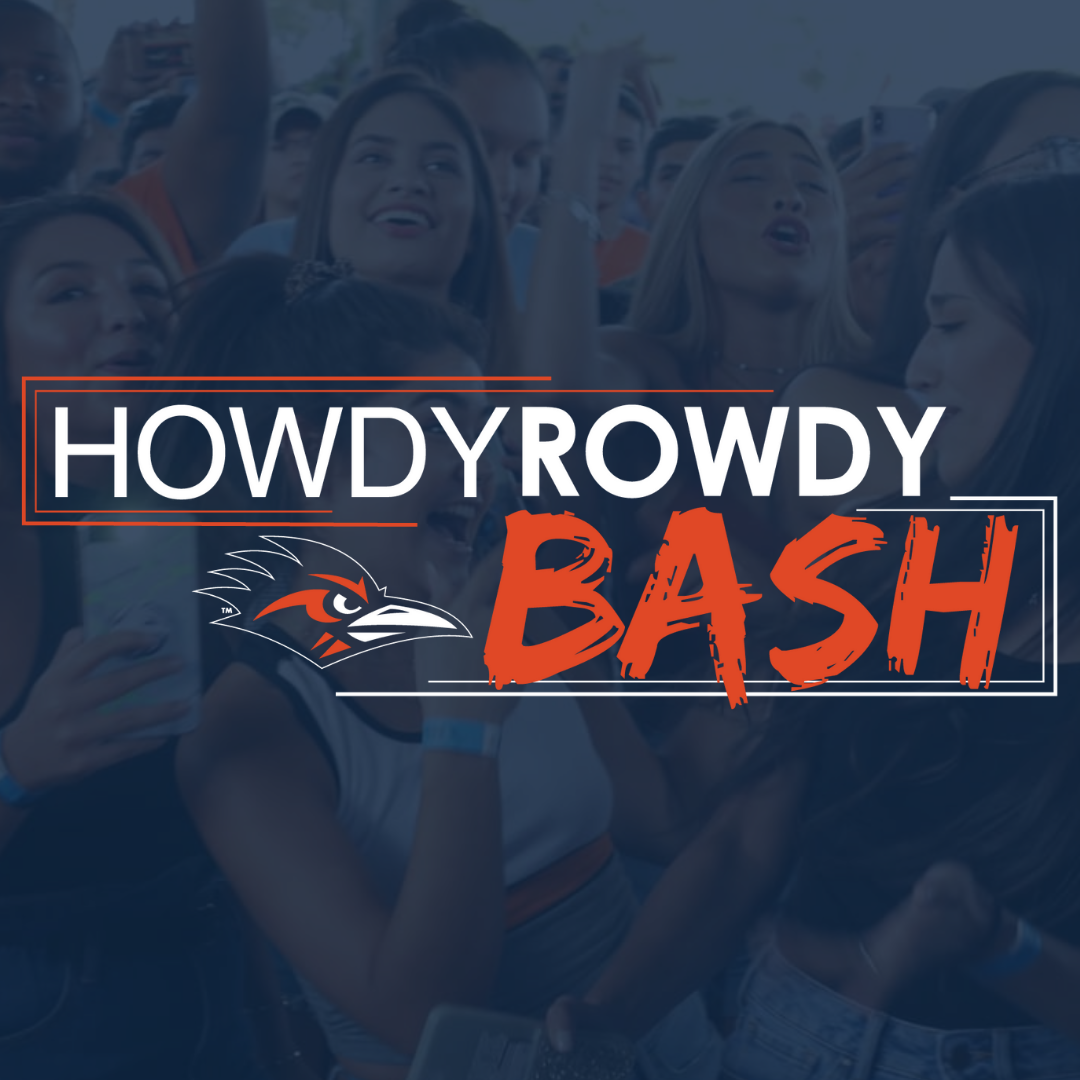 Howdy Rowdy Bash
UTSA students are in for a one of a kind experience during Roadrunner Days' Howdy Rowdy Bash at Six Flags Fiesta Texas! Roadrunner Productions will have a concert at Lone Star Lil's Amphitheater. Following the concert will be exclusive park access to food and rides —open only to Roadrunners!
BestFest
BestFest is a public festival hosted at UTSA each fall during Homecoming Weekend. Sponsored by Roadrunner Productions (RP), Student Activities, and UTSA, the event features dozens of food, beverage, and game booths run by student and faculty/staff organizations, as well as interactive activities, musical entertainment, carnival rides and a fireworks display.
Día 

en la Sombrilla

Día en la Sombrilla (formerly Fiesta UTSA) is hosted each spring and celebrates UTSA's culture and tradition. The spring festival is held annually and invites the UTSA and local San Antonio community to participate in supporting student organizations through purchasing products from dozens of food, beverage and game booths. Dia also features a parade and musical performances all in the heart of campus (Sombrilla or Central Plaza). 
Connect with Roadrunner Productions