Roadrunners give back during UTSA Day of Service on April 16
April 13, 2022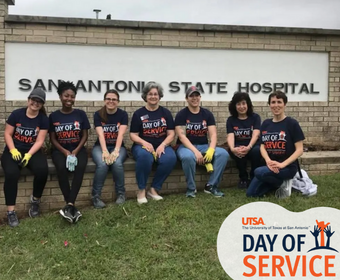 UTSA Day of Service is an annual tradition and an opportunity for UTSA students, faculty, staff, alumni and families to volunteer and give back to San Antonio.
This year's event will begin at 7:45 a.m. on Saturday, April 16, at the UTSA Convocation Center.
It is the largest UTSA service event of the year, with 600-800 volunteers and approximately 20-25 community partners.