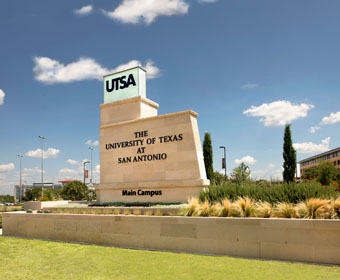 Editor's Note: UTSA President Taylor Eighmy sent this email to UTSA students, faculty and staff today.
(Nov. 20, 2018) -- Dear UTSA Community,
Yesterday, members of the Campus Climate Team became aware of flyers that were left in a campus restroom by a group of UTSA women taking a stand against "rampant sexual assault, and abuse on campus and in the world."
I applaud these women for their desire to raise awareness of an important issue. Sexual misconduct of any kind is unacceptable, and UTSA must be an institution of zero tolerance. My position on this issue is straightforward and unyielding.
If you have been a victim of sexual assault or misconduct or know someone who has, you should never hesitate to report it. Among the UTSA reporting resources are:
At the same time, students have access to a variety of resources that can help them navigate through the immediate and long-term impacts of sexual assault or misconduct:
These reporting avenues, and other information about UTSA's efforts around sexual assault and sexual misconduct, are available on our Safe Campus website. This site includes resources, an overview of campus initiatives, sexual assault/misconduct data and reports, prevention partners, trainings, and awareness campaigns.
We must prioritize culture change to achieve a zero-tolerance environment. Doing so is an urgent matter to ensure the health and well-being of our campus community.
In the days ahead, we will begin a campus-wide dialogue on how we advance efforts at every level of our university to eliminate sexual assault and sexual misconduct. 
I need you to be an active participant and a strong advocate in this process.
With appreciation,
Taylor Eighmy