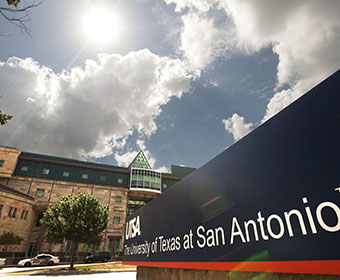 MARCH 19, 2020 — Editor's note: The following message was sent via email today from Chief Financial Officer and Senior Vice President for Business Affairs Veronica Salazar Mendez to all staff: 
Thank you for your patience and understanding as we respond to the rapidly evolving situation around the coronavirus pandemic. In the last week we have experienced many challenges that have impacted our daily operations. I am writing today to provide you with important information about the days and weeks to come. 
Beginning Monday, March 23, we will transition to a primarily remote telecommuting workforce, shifting the majority of our employees from their current on-campus workplaces to temporarily working from home. This period of remote work will tentatively continue through the end of the spring semester, mirroring our move to online course instruction. The decision to shift to telecommuting was made in alignment with local, state and federal coronavirus guidelines. We are taking this step to help safeguard the health and safety of our campus community and to ensure the continued functioning of critical operations at the university. 
Telecommuting Plan 
We will begin telecommuting in phases, with a core group of individuals who have begun remote work starting today. These individuals will be ready and in place to provide vital support services to the remainder of the workforce when telecommuting fully launches next week, including support for technology, purchasing, Human Resources and more. If you are part of this group, your supervisor will notify you. 
All other employees who are eligible to telecommute are anticipated to begin working from home on Monday. Over the last week division leaders were asked to determine which job functions can be performed remotely and which functions must occur on campus. This week your supervisor will:
Provide information on your ability to work remotely, based on the assigned functions of your position and the business needs of your department.
Ask you to complete the new Telecommuting Agreement prior to beginning work off campus. The need to complete this telecommuting agreement applies to all staff and student employees working remotely.
Work with you to provide necessary tools.
Notify you of the date you are approved to take your equipment home and begin telecommuting.
Through the planning process, we identified employees who perform job functions that must occur on campus, limiting their ability to telecommute. Your supervisor will notify you if you fall into this category. Although the number of personnel who remain on campus will be limited, we are immensely grateful to these individuals for the invaluable service they provide. 
Please note that this plan aligns with our current situation here in San Antonio. Should a "shelter in place" directive come from our city or state, we will adapt this plan accordingly. Please be sure to take your UTSA-owned laptops and tablets, as well as associated chargers, home with you every evening. As always, thank you for your flexibility as we respond to our ever-changing landscape. 
Preparing for Virtual Work 
Starting today, we encourage everyone to begin using the available resources to support working remotely. Virtual job-related trainings are available, in addition to a wide range of tools and resources that make it easy to stay connected, meet and share documents. For those who need access to internet service at home, several companies are offering temporary free internet. 
Before the end of the week, please bring UTSA-owned laptops and tablets to campus, plug them in and make sure they are logged into the network to initiate the process of downloading and installing important updates. Be sure to register your mobile device with Duo multifactor authentication. More information is available in the recent technology announcement. 
As we begin the transition to telecommuting, we understand that services may be impacted as you set up your home office and begin adapting to working from home. Responses may be delayed and tasks may take longer to complete. We ask everyone to be patient during this time. If you have concerns about completing your tasks and maintaining a certain level of service over the next few days, have a conversation with your supervisor. 
I want to thank you for your hard work as we navigate these challenges. With the changes taking place, I am sure you have many questions. We want to hear from you. Please join us tomorrow at noon for a virtual Staff Town Hall, hosted by Staff Senate. Panelists will include me, President Eighmy, Provost Espy, and Sylvia Enriquez, our associate vice president for Human Resources. I hope to see you there. 
As always, please continue to refer to the coronavirus website for current information.