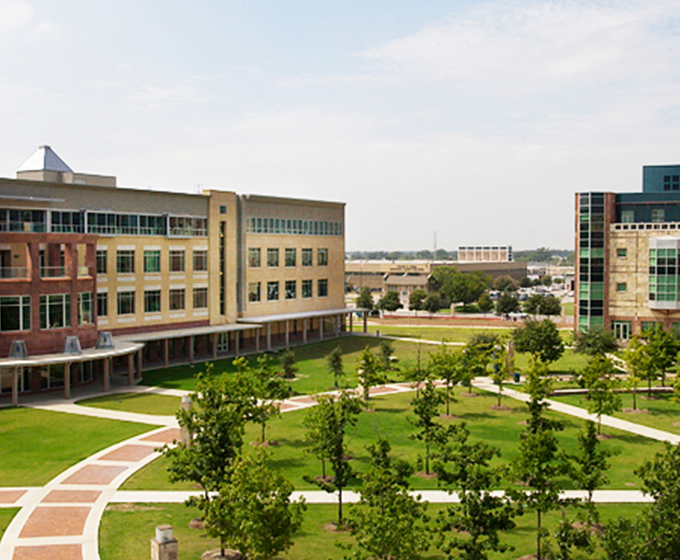 SEPTEMBER 18, 2020 — Nine of the new faculty joining UTSA this year were hired as part of the Clustered and Connected Hiring Program in a transdisciplinary effort to bring together intellectually diverse researchers to augment existing UTSA expertise. This is a joint effort between Academic Affairs and the Knowledge Enterprise.
"Cluster hiring enables the university to bolster our cross-disciplinary capabilities by linking our strengths and approaches across academic colleges and departments," said Kimberly Andrews Espy, provost and senior vice president for academic affairs. "By better aligning our capabilities with federal priorities and facilitating collaboration among the full range of our faculty, we can realize significant impact more quickly and create a new whole that is greater than the sum of its disciplinary parts."
The areas for the cluster hires, which include human performance, quantum information science, and social and environmental challenges in Latin America, were identified through the CCP's competitive selection process. This hiring cycle, positions for the artificial intelligence cluster have been completed.
---
"This targeted cluster hiring program is critical for the knowledge enterprise because it deepens the established research areas of expertise we have cultivated."
---
---
Human Performance
Denver M.Y. Brown, assistant professor of psychology, specializes in exercise and health psychology, studying the bidirectional relationship between the brain and physical activity. His primary research uses an interdisciplinary approach that bridges psychology and physiology to understand how mental fatigue affects physical activity behavior. Brown joins UTSA from a postdoctoral research fellowship in exercise medicine at the University of Toronto.
Jimi Francis, assistant professor of kinesiology, is interested in designing and implementing research studies conducted in real-world clinical settings and developing new technology with a focus on maternal-infant health issues, sport-specific nutrition recommendations and family health. A registered dietitian, clinical research professional and certified lactation consultant, she has broad experience in direct patient care. Francis joins UTSA from the faculty at The University of Texas at Tyler. 
Marzieh Hajiaghamemar, assistant professor of biomedical engineering, was recruited from a research faculty position at the Wallace H. Coulter Department of Biomedical Engineering at the Georgia Institute of Technology and Emory University. Her research has focused on traumatic brain injury to understand the relationships between biomechanics and acute and chronic neuropathological pathways following TBI in efforts to develop TBI prediction, prevention and diagnostic tools and discover possible cascades of TBI leading to neurodegenerative disease. She brings a broad range of skills in conducting human subject testing, in-vivo and in-vitro experiments, computational modeling, human motion analysis, impact testing and injury protection device development. 
Quantum Information Science
Assistant professor José Morales Escalante holds a joint position in the Department of Mathematics and Department of Physics and Astronomy. He brings to UTSA significant experience in computational science, engineering and mathematics research, having served on research teams as a postdoctoral fellow at both McMaster University in Canada and the TU Vienna Institute of Analysis and Scientific Computing after earning his Ph.D. from the Institute for Computational Engineering and Sciences at UT Austin. 
Assistant professor R. Tyler Sutherland holds a joint position in the Department of Electrical and Computer Engineering and the Department of Physics and Astronomy. His research focuses on quantum technology, quantum computing, quantum optics, quantum simulation, and atomic, molecular and optical physics. 
Social and Environmental Challenges in Latin America
Assistant professor Rebecca Bria is an anthropological archaeologist whose research in the Peruvian Andes examines how communities emerge and transform through human-environment interactions and how these interactions are mediated through ritual practice. Bria directs the Proyecto de Investigación Arqueológico Regional Ancash, or PIARA archaeological project and field school in the Santa Cruz district of Huaylas, Ancash, Peru, where excavations have uncovered nearly 4,000 years of uninterrupted prehistoric occupation and community development.
Kristen Brown, assistant professor of civil and environmental engineering, was recruited from a postdoctoral position with the U.S. Environmental Protection Agency, where she served as an environmental engineer in the agency's Office of Research and Development. Her research investigates emissions from energy use as well as sustainable energy systems, and she uses computational modeling to evaluate air quality and determine how it affects human health.
Alfonso Fernández Rivera, assistant professor of geological sciences, studies hydroclimatic changes, mountain environments, and glaciers. He is motivated by integrated goals to better understand the atmosphere-cryosphere-hydrosphere nexus and apply new knowledge to sustainable policymaking. His work interweaves a range of quantitative techniques such as GIS, remote sensing, photogrammetry, hydroclimatic numerical modeling, stable isotopes and geodesy, among others.
Artificial Intelligence
Joseph Houpt, an associate professor of psychology, specializes in mathematical cognitive modeling as a framework for both understanding the underlying processes and for measuring human perception and performance. He is particularly interested in research at the intersection of psychology and artificial intelligence, including using machine learning to better understand human cognition and in the psychology underlying human-AI interaction. Prior to joining UTSA, Houpt served on the faculty of Wright State University. 
"This targeted cluster hiring program is critical for the knowledge enterprise because it deepens the established research areas of expertise we have cultivated over the years while emerging research specialties can develop and create new transdisciplinary domains. These new faculty members are key to broadening our lines of scientific inquiry and impact," said Bernard Arulanandam, vice president for research, economic development, and knowledge enterprise at UTSA.
The CCP is one of the five complementary programs within Academic Affairs' Strategic Faculty Hiring Initiative launched in early 2019 to support the hiring of promising, accomplished and diverse faculty in key areas to help the university address society's grand challenges and support President Eighmy's vision for UTSA.
Through cluster hiring initiatives, UTSA has recruited 39 exceptional faculty over the past four years to help advance UTSA's areas of research excellence in areas including brain health, cybersecurity, cloud computing, analytics and data science, artificial intelligence, and machine learning.