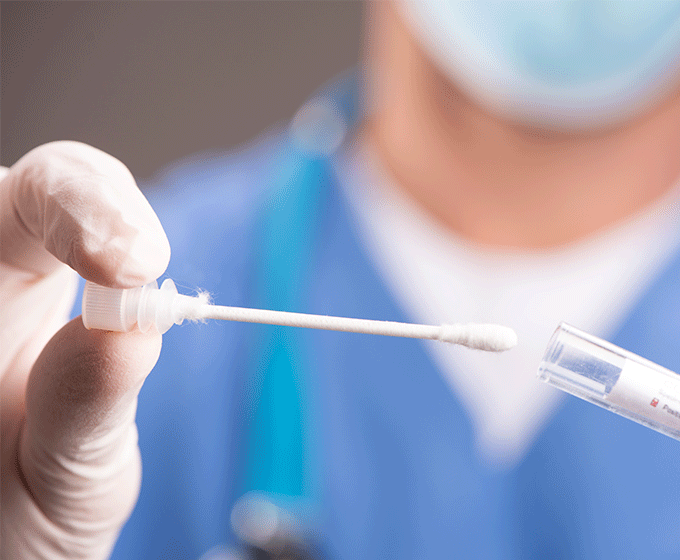 AUGUST 25, 2021 — Editor's note: The following Recovery Operations message was sent today via email to faculty, staff and students:
Earlier this month, we announced that a mandatory COVID-19 testing requirement will be put into place for students, faculty and staff. This program is an important step to manage the risk of transmission and help reduce the spread of COVID among the Roadrunner community.
The first phase of this program launched last week and involved testing of students moving into campus housing. Today, we are announcing the next phase of ongoing mandatory testing for all Roadrunners. Our close partnership with UT Health San Antonio enabled us to work closely with expert immunologists to determine risk-based criteria for this program, ultimately developing a strategy that will most effectively protect our Roadrunner community.
For UTSA Housing students (those living in Alvarez Hall, Chaparral Village, Chisholm Hall, Guadalupe Hall, or Laurel Village), the mandatory testing program begins Monday, August 30. For faculty, staff and students living off campus, the mandatory testing program begins Monday, September 13, after the period of modified fall operations ends. We anticipate that the mandatory testing program will conclude on October 15, with the possibility to extend if needed.
Once this program begins, all Roadrunners must be tested for COVID-19 if they meet the criteria below, regardless of vaccination status, work modality or course modality.
---
---
---
---
To get tested, we encourage you to visit our recommended testing locations. These locations are convenient and free of charge to students, faculty and staff, have a quick turnaround time, and enable the COVID Response Team to quickly provide guidance and support. However, you are welcome to obtain your COVID-19 test elsewhere if you prefer to do so. 
If you test positive for COVID-19, have COVID-19 symptoms or have had a close contact with a COVID-19 positive individual, submit a COVID-19 self-report. Supervisors or faculty who are notified by an employee or student that they tested positive or were exposed to COVID-19 should submit a case referral.
We understand that you may have questions about the mandatory testing program. We encourage you to review the COVID-19 testing web page for more details, including frequently asked questions. If your question is not answered online, please email Recovery Operations.
Thank you for doing your part to protect the health and safety of the Roadrunner community.