People
We are Business Information Systems (BIS). Our office was derived from the UTShare PeopleSoft implementation project here at UTSA. We provide an array of different information services for UTSA staff, faculty and students. See our Services page for more information.
Org Chart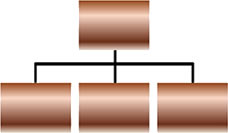 Our Mission
Continue to enhance a standard Human Capital Management (HCM) and Financial Management Solutions (FMS) using the PeopleSoft system that provides access to accurate, timely, and relevant data while using recognized best business practices in a shared services environment in support of the University of Texas system.
The Shared Services Enterprise Resource Planning (ERP) FMS and HCM system, known as UTShare, is a large project that was undertaken by The University of Texas System Shared Services to replace DEFINE, HRMS, Point Plus and other business application systems with Oracle PeopleSoft ERP software.  The UTShare project implementation included seven participating institutions including, UT Arlington, UT Brownsville, UT El Paso, UT Permian Basin, UT San Antonio, UT Tyler and UT System.   UTShare's ultimate goal is to, over time, achieve:
Cost savings realized through economies of scale;
Obtain process improvements attained through standardization; and
Adopt a universal application of Higher Education best practices.
In addition, the implementation changes the way the universities serve students and business process transactions by providing web-based solutions and tools that improve efficiency and productivity through better data management and reporting capabilities.
Our Vision
UTSA will proficiently use modern ERP tools to effectively and efficiently execute streamlined University business processes in support of attaining Tier I status.