Spirit of the Roadrunner
The Spirit of the Roadrunner program recognizes students who embody the spirit of UTSA while striving for the highest levels of academic achievement, campus involvement, and community service. They demonstrate the Roadrunner Creed in their daily actions and serve as ambassadors to the university at various UTSA-sponsored events throughout the year. This program was formerly known as Mr. and Ms. UTSA.
Congratulations to our
UTSA Spirits of the Roadrunner!
Announced at the Homecoming Game, Lance Tran and Erica McFarland were voted on by their peers to be the inaugural Spirits of the Roadrunner.
Finalists
Congratulations to our finalists Lance Tran, Erica McFarland, and Mary Shaw!
Student voting
for the inaugural Spirit of the Roadrunner contest begins on
Tuesday, October 12 - Wednesday, October 13
. 

The UTSA Spirit of the Roadrunner award recipients will be announced during the Homecoming game halftime show!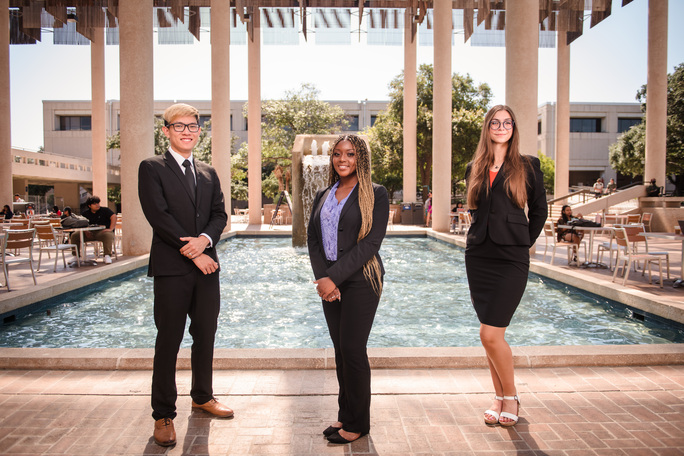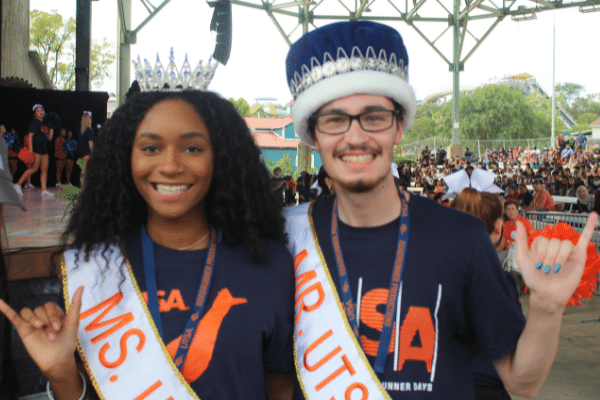 Thank you to Mr. and Ms. UTSA 2021
Our community was strengthened by the incredible efforts of Scott Johansen and Deja White this year.  They showed great dedication to representing our community and worked hard to ensure that students kept the spirit for UTSA strong.
---
Window Wars
Window Wars
Faculty and Staff Office Decorating
Sign up and show us what UTSA Spirit, Pride, and Tradition look like in your physical or virtual office by participating in this year's Window Wars! Windows, Offices, or TEAMs Meetings submissions need to be completely decorated and photographed by Wednesday, October 13 at 8:00 am. Judging will take place Thursday, October 14 between 8:00 am – 5:00 pm.
Judging will be based on the overall spirit (50%), originality (25%), and artistic quality (25%).  The winners will receive a prize at the time of the announcement. If you have questions, please contact utsastaffsenate@utsa.edu.