New Faculty
The College of Engineering welcome two new faculty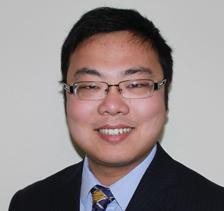 Bing Dong
Assistant Professor in Mechanical Engineering
Ph.D. — Carnegie Mellon University
Originally from China, Bing Dong comes to UTSA because it is one of the fastest-growing universities in the nation and Texas. He sees great opportunities here for research collaborations and student education. Dong's expertise lies in Energy Systems, hVAC (Heating, ventilation, air-conditioning), and Controls and Probabilistic Graphical Models. His current work surrounds the development of new strategies, methodologies and systems to improve building energy efficiency, and integrate with renewable energy systems. Prior to coming to UTSA, he was working as a senior research scientist at United Technologies Research Center, where he enjoyed teaching. He always encourages students to discover new knowledge through their own curiosity and leads them to a new and higher area.
---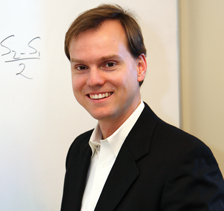 Marcio H. Giacomoni
Assistant Professor in Civil Engineering
Ph.D. — Texas A&M University
Marcio Giacomoni, a native of Porto Alegre, Rio Grande do Sul, Brazil, joins the civil engineering department for the opportunity to develop research about water resources in a region where water is a very important resource for economic development and for the environment. He is further motivated by UTSA's mission in becoming a Tier One university. The goal of his research is to develop and apply systems analysis methodologies to support the sustainability of water systems. While typical engineering analysis considers water infrastructure systems in isolation, Giacomoni believes the sustainability of water resources is the results of interactions, adaptations and feedbacks among natural, built, social and economic components. When he isn't finding the connections between water and socio-economic conditions, Giacomoni devotes his time to his wife, Laura, and cheering on his home team Sport Club Internacional, which was the FIFA world champion in 2006.