The New Hub for Outside Counsel Contracts and Invoicing
July 17, 2020
Office of Legal Affairs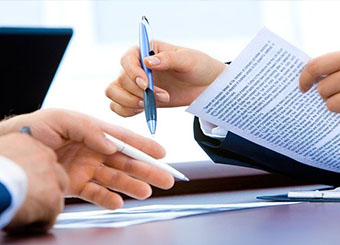 The New Hub for Outside Counsel Contracts and Invoicing
The ever-turning wheels of contracted services amidst daily university business includes one wheel which keeps UT components moving down the track: outside counsel services. Last September, the Texas Legislature mandated that each state agency's office of general counsel is now responsible for submitting invoices related to any outside counsel contract, ("OCC"), to the Attorney General ("AG"). Therefore, UTSA's Office of Legal Affairs is now the new hub for receiving and submitting such invoices for payment.
Legal Affairs also supports UTSA client departments with establishing contracts for any requests to retain outside counsel legal services. Agencies may not sign any engagement letters with outside counsel they wish to engage with, but must submit a request to retain services. When Legal Affairs receives requests, they are switched to the northbound track, up to the UT System Office of General Counsel for official processing to the AG, per Regents' Rules 10501, Sec 2.8. Most importantly, pursuant to Texas Government Code §402.0212 the AG must first authorize an OCC before an agency may utilize such services. When the OCC reaches its execution, Legal Affairs notifies the client department that they may now get on board with the use of the newly authorized services. Subsequently, the outside counsel must adhere to contract terms including all billing provisions. Likewise, UTSA must also comply and may not obtain OCC services via direct payment, including retainer payments, and may not pay for any services that have not been fully rendered.
The billing process includes several tracks of review and approvals. First, the outside counsel should submit the invoice directly to Legal Affairs, at which point it is sent to the pertinent client department to obtain confirmation of services and a charge code for payment. Legal Affairs staff also reviews for sufficiency in accordance with code requirements and AG rules. The invoice must be correct otherwise, it is returned to outside counsel, and the voucher request for payment will not be approved by the Chief Legal Officer nor submitted to the AG until a complete and correct invoice is received. Once the AG approves payment, the invoice is sent to the UTSA Disbursements Office for processing. In order to keep the invoice on track, it's important for staff to move quickly once they receive correspondence regarding the matter, as there are limits on the number of days an agency has to submit for approvals and to pay the outside counsel to remain in compliance with state law. There is only one exception to this process: invoices for patent services are handled by the Office of Commercialization and they are responsible for ensuring payment and compliance with contract terms.
In order to keep this process moving like a well-oiled machine, departments utilizing outside counsel should familiarize themselves with the contract terms and discuss any questions with Legal Affairs. At times, the invoice may make a stop with a slight deviation in procedures if the situation warrants additional actions. For example, with immigration services obtained for the legal permanent residency process, the International Services team will be in touch with the client department for certain information. In all cases, outside counsel should be directed to email ALL invoices to the Office of Legal Affairs as follows:
               Laurie James, Senior Legal Assistant  laurie.james@utsa.edu and,
               Virginia Galloway, Senior Administrative Associate virginia.galloway@utsa.edu
For additional information, see the following links:
Texas Government Code §402.0212
 https://statutes.capitol.texas.gov/Docs/GV/htm/GV.402.htm
Title 1, Chapter 57 of the Texas Administrative Code
https://texreg.sos.state.tx.us/public/readtac$ext.ViewTAC?tac_view=4&ti=1&pt=3&ch=57&rl=Y

The contents of this article are intended to convey general information only, and not to provide legal advice or opinions.  Please contact the Office of Legal Affairs (210-458-4105) to obtain legal counsel on any particular university issue or matter.