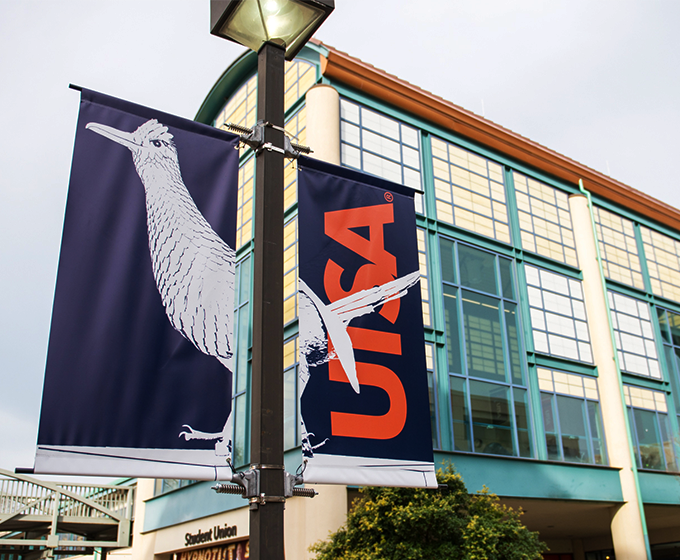 OCTOBER 14, 2021 — Editor's note: The following message was sent via email today from President Taylor Eighmy, Provost and Senior Vice President for Academic Affairs Kimberly Andrews Espy, Chief Financial Officer and Senior Vice President for Business Affairs Veronica Salazar Mendez, and Vice President for Inclusive Excellence Myron Anderson to all faculty and staff:
Last fall we conducted the university's first comprehensive Faculty and Staff Campus Climate Survey to gather your perspectives and suggestions regarding UTSA's workplace environment. We are writing to provide you with the survey results, and let you know about upcoming opportunities for further discussion.
We invite you to review the high-level response summaries for a glimpse into how faculty and staff institution-wide regard UTSA's strengths and areas of opportunity. These baseline fall 2020 data are considered representative of the perspectives of our university community given the strong 56% response rate.
Over the summer, our vice presidents, deans and division leaders had an opportunity to delve more deeply into the specific responses for employees in their areas. We want to give our community several opportunities to discuss the survey results, both at the university and college/divisional level. As such, we will have multiple opportunities for you to learn more and engage:
Campus Climate Survey Town Hall
We will hold a virtual Campus Climate Survey Town Hall for faculty and staff on Friday, October 22, from 3 to 4 p.m. During the town hall, we will join with our survey partner Modern Think to offer additional insights and context regarding the results, and answer your questions. This event will be recorded and available for viewing at a later date.


College/Divisional Town Halls
In addition, each vice president, dean and vice provost is holding one or more town halls for their faculty and staff to provide more information and an opportunity for deeper discussions regarding division-level results. You should have already received an invitation to your area town hall taking place sometime within the next several weeks. These sessions will be conducted in partnership with your area/division leadership and Modern Think.
The results of our Student Experience Survey will be shared later in the semester for a more holistic view of UTSA's strengths and areas of opportunity.
Thank you, as always, for your support and commitment to making UTSA a model university on the continued quest to fulfill our institutional values of integrity, excellence, inclusiveness, respect, collaboration and innovation. We are very much looking forward to thoughtful discussions regarding the survey results, as well as continuing to assess our ongoing progress in the years to come. Your voices are, and will continue to be, essential and central to this process.