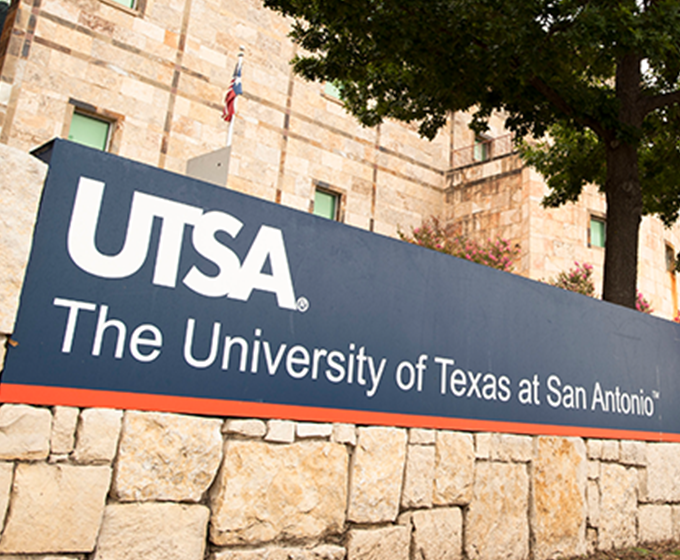 JANUARY 6, 2022 — Editor's note: The following message was sent via email today from President Taylor Eighmy, Provost and Senior Vice President for Academic Affairs Kimberly Andrews Espy, and Chief Financial Officer and Senior Vice President for Business Affairs Veronica Salazar to all faculty, staff and students:
As COVID-19 cases continue to surge locally, and we continue preparing for the upcoming semester, we wanted to update you on short-term adjustments we will be making to keep our Roadrunner community safe. As always, we are committed to putting the health and safety of our entire campus community first. To uphold that commitment, we will begin the spring semester virtually with most scheduled classes meeting online for three weeks, from January 18 through February 6.
---
RATIONALE FOR THE MODIFICATIONS
Over the last two years, we have learned a lot about balancing life during a pandemic. Based on our prior experiences, our approach to planning for this spring semester—like last fall semester—involves striking a balance between an open campus, in-person experience with a mix of modalities to optimize learning, teaching and research, while keeping our community healthy.
As we shared last week, we've been closely monitoring the COVID-19 Omicron variant surge locally, statewide and across the globe to make informed decisions. Pandemic models, like the IHME model, indicate this surge will peak in Texas later this month and then begin to diminish in February. Several factors can change the model's outputs, but like our use of it last fall, it remains a good forecasting tool for us. Additionally, we remain in daily communication with our colleagues, including our Public Health Task Force, expert advisors at UT Health San Antonio, and infectious disease experts at San Antonio Metro Health, UT System and government agencies.
Current data tells us the Omicron variant has proven much more transmissive, although perhaps less infectious, than prior variants. While science continues to evolve, it appears Omicron is the dominant strain locally and statewide, and has again this week escalated risk levels to the severe level in San Antonio. Positivity rates and hospitalizations have risen dramatically in the last week. Though we gave serious consideration to simply delaying the start of the spring semester by one week, surge modeling and the very rapid increase in positivity rates and case counts greatly informed our decision to conduct most classes online for three weeks.
Again, we are committed to monitoring the situation closely and will adjust the nature and duration of these modified operations based on a number of factors, including San Antonio Metro Health stress level and trends, the trend in hospitalizations locally, vaccination status of our Roadrunner population, vaccination trends locally and in Texas, as well as our own campus impact trends around positive tests and staff health and availability.
---
MODIFICATION DETAILS
In consultation with UT System, and with input from leadership of our Faculty Senate, Staff Senate, Student Government Association and Chairs' Council, our campuses will be open, and the spring semester will begin on January 18 with some temporary course delivery and operational modifications. These will be in place for three weeks, informed by surge modeling. Two principal adjustments will be made:
1. Most courses will be held online for the first three weeks of the semester.
We will begin our semester with most scheduled classes meeting online for three weeks. This temporary change directly impacts the face-to-face instruction portion of those classes scheduled for traditional in-person or hybrid modality, which will be held online at their regularly scheduled times as listed in ASAP. This approach will make it less disruptive to pivot back to the original modality once our operational modifications conclude.
Most instructional laboratories, studios (such as art, music and other performance-based classes), ROTC, internships and other classes that require hands-on instruction will remain in-person.
See our Spring Classes & Student Experience page for more information.
All classes will shift to the scheduled teaching modality on February 7. At that time, students should attend and participate in all in-person class activities. Faculty will instruct the course in the scheduled modality in ASAP, and students should not expect to be able to continue their classes fully online.
2. Mandatory COVID-19 testing requirements will continue for students, faculty and staff.

Our current mandatory testing program will continue through the spring semester. Testing requirements include policies for asymptomatic and symptomatic testing, testing locations, self-reporting and more. Mandatory testing remains critical to facilitating the UTSA COVID Response Team's efforts to effectively manage risk of transmission and help reduce the spread of COVID-19 among the Roadrunner community.
As a reminder, all students, faculty and staff—including those working or learning remotely—must report their test results via the COVID-19 Case Report. This applies to both professionally administered PCR tests as well as at-home rapid tests. Getting tested is easy and convenient. In addition to numerous local testing options, testing is available for all Roadrunners on the Main Campus.
In addition to the two items mentioned above, we will make some additional operational adjustments to reduce health risks while retaining as many of our services and traditional UTSA experiences as possible.
---
WORK MODALITIES
On-campus operations will remain limited, as previously announced. During this time, we will continue to conduct remote operations whenever possible. Meetings should be held virtually, and only essential services should take place on campus. If you have questions on how your department or unit will operate, please check with your supervisor, department chair or unit lead. Normal operations will resume February 7.
We remain extremely grateful for the efforts of those who will continue working on-campus to provide essential services, including supporting our residential students, conducting research, keeping our campus safe and maintaining our facilities.
---
STUDENT LIFE AND SUPPORT
We know that the campus experience is incredibly important to student success. During the modified spring operations period, UTSA will continue to provide robust on-campus services and assistance.
Campus Housing
On-campus residence halls remain open for spring 2022 with continued health and safety protocols in place. Spring move-in for new residents will take place January 7 for University Oaks residents and January 14 for all other residence halls. Learn more about UTSA Housing's COVID-19 safety measures and isolation/quarantine protocols, and visit our page for On-Campus Residents for more information.
Wellbeing Services
Student health, counseling and mental health services will continue to be offered in-person and virtually.
Athletics
UTSA Athletics continues to follow COVID-19 protocols recommended by the NCAA and Conference USA. At this time, attendance at athletic events will be limited to 50% capacity.
---
CAMPUS OPERATIONS
Campus Dining
Multiple on-campus dining venues will be available to support students, faculty and staff. Locations and hours of operation will be shared on the UTSA Dining website in the coming days.
Events
Events and gatherings should be held virtually whenever possible. When virtual methods are not possible, on-campus indoor events—including meetings—must be limited to 50 participants or 50% of the venue capacity, whichever number is smaller. For example, an event held in a room with a 60-person capacity may have a maximum of 30 participants. Venues with 100+ person capacities may have no more than 50 participants.

Outdoor events will be managed to reduce density as appropriate. External visitors and on-campus events coordinated by external guests are discouraged. Virtual options are preferred.

Roadrunner Days will continue to take place January 14–29 to welcome and introduce new and returning students to the culture, traditions and values of UTSA; however, many events will be shifted to online or rescheduled to other dates throughout the semester. Safety measures will be in place to reduce density and opportunities for transmission at any in-person events.
Transportation and Parking
The Runner will be available with normal routes and schedules. Regular parking operations will continue, and parking permits are required to park on campus.
Research Activities
Research activities will continue without added restrictions aside from the existing safety and health guidelines in place. On-campus research activities should continue while adhering to established health and safety practices. Research activities occurring off-site can continue, following the health and safety requirements relevant to the specific research site. Human subjects research should follow safety protocols as provided by the IRB. The UTSA Knowledge Enterprise office is always a resource for the campus research community.
Additional Services and Activities
Many other services will remain available to maintain our on-campus experience and support our students, faculty and staff. The UTSA Libraries, Student Union, Campus Rec and Rowdy Campus Store will all be open with reduced density and enhanced cleaning and safety protocols. Public access to the Institute of Texan Cultures will be suspended through February 6 to protect the health of staff and visitors.
Travel
Travel guidelines remain unchanged. To foster safe travel and mitigate risks, be sure to follow current policies.
---
As always, our ability to return to normalcy depends on our shared responsibility to get vaccinated, wear a well-fitted mask while indoors, self-report COVID-19 exposure or diagnosis, and quarantine as needed.
Our Roadrunner Roadmap website will continue to be the hub for the latest spring semester information and provide answers to frequently asked questions. It will be updated regularly as we approach January 18, and you can expect more details regarding these modifications to be released in the days to come.
Roadrunners, we know this pandemic continues to weigh heavily on our community. The last two years have been challenging for our entire community, but especially for those impacted by serious illness and the loss of loved ones. We will keep you updated as conditions evolve.