"Congratulations to Drs. García, Gutiérrez and Zenteno on their selection as fellows in the HACU Leadership Academy!" said Kimberly Andrews Espy, provost and senior vice president for academic affairs. "It is essential to the success of Hispanic students, and others from groups traditionally underrepresented in higher education, to see themselves reflected in university leadership."
"Our faculty and administration have a life-long impact on our students as mentors and models of success and we applaud HACU for recognizing the importance of that role," Espy added. "I am proud to support these outstanding faculty leaders in their development through the La Academia de Liderazgo fellowship program."
The one-year fellowship program is designed to prepare the next generation of culturally-diverse leaders for executive leadership roles in higher education, in particular, at Hispanic-Serving Institutions (HSIs).
---
With more than 27 years in higher education research administration, García oversees the pre-award and contracts and industry agreements offices within UTSA's Office of Sponsored Projects Administration. She holds an Ed.D. in Educational Leadership from Texas A&M University-Kingsville.
Before joining UTSA in 2019, Garcia held executive leadership positions within academic affairs and research at Texas A&M (Corpus Christi, Kingsville), the University of Houston-Downtown, and served as the Dean of Graduate Studies at The University of Texas Permian Basin.
Garcia currently serves as a board member of the Texas HSI Consortium; a member of the Committee for The Federal Demonstration Partnership; and chairperson of the By-Law Committee for Southern Section of the Society for Research Administrators International (SRAI).
She is past president of the Southern Section of the Society for the SRAI and served as a proposal reviewer for the Office of University Partnerships, the National Organization for Research Development Professionals (NORDP), the National Association for Graduate Association Professionals (NAGAP), and the Association of Texas Graduate Schools (ATGS).
---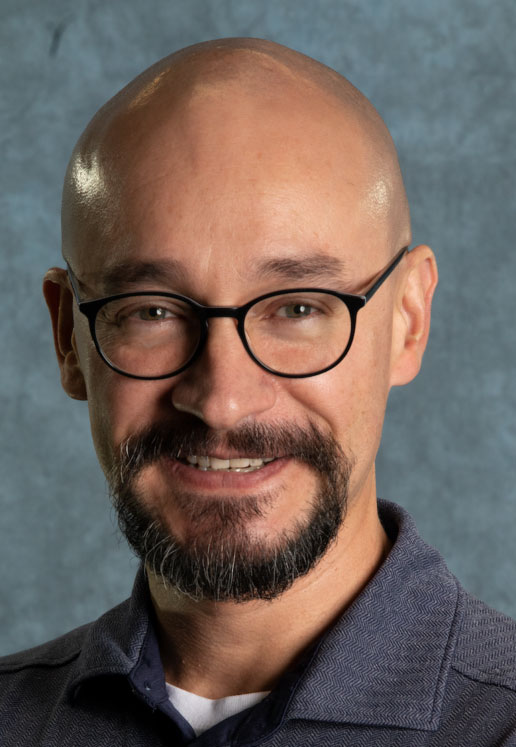 Since joining UTSA in 2019, Gutiérrez has served in multiple university-wide leadership positions, including chairing the Department of Mathematics. These roles include chairing the Department Chairs Council and serving on the university's Hispanic Thriving Institution Council and its Operational Review Committee.
Gutiérrez's research expertise is in multiscale modeling and analysis of biological phenomena, primarily infectious disease. He directs the Biomathematics Research Group at UTSA, which uses data science sets to explore mathematical and computational models and received local and national attention for its highly accurate predictive models that calculate the spread of COVID-19 in every county in the U.S.
His work has received funding from the National Science Foundation, National Institutes of Health, and the Defense Advanced Research Projects Agency.
After earning his Ph.D. in Mathematics from Florida State University, he completed two postdoctoral experiences at the University of Miami and Ohio State University before joining the faculty at the University of Georgia (UGA). Over the past decade, Gutiérrez has participated in several leadership trainings hosted by the Society for the Advancement of Chicanos and Native Americans in Science (SACNAS), UGA, and UTSA.
---
Zenteno has held numerous leadership positions in and outside of higher education throughout his career. He currently serves as chair of the UTSA Faculty Senate and previously held the position of vice provost for international initiatives at UTSA from 2014-2018. During this time, he was also the founding executive director of ConTex, a joint initiative of the University of Texas System and Mexico's National Council of Science and Technology (CONACYT). 
Before joining the UTSA faculty in 2013, Zenteno served as the undersecretary in the Ministry of the Interior in Mexico from 2010-2012. He also served as provost and professor at El Colegio de la Frontera Norte and as executive director of the Center for U.S.-Mexican Studies at the University of California, San Diego. He also spent eight years on the faculty of the Monterrey Institute of Technology and Higher Education.
Zenteno has published widely in the areas of social and demographic change, international migration, and social inequality — focused on Mexico, U.S.-Mexican migration, and Mexican immigrant incorporation.
---
Academy participants engage in a variety of leadership development activities throughout the year, including three seminars and numerous webinars covering topics such as developing a vision, fundraising, and external and legislative relations. Mentored by nationally-recognized administrators, the fellows will also develop a project beneficial to their home institution.
UTSA has had at least one fellow in each cohort since the HACU Leadership Academy began in 2019, including Enrique Alemán, Jr. in 2019-2020, Rhonda Gonzales in 2020-2021, and Juan Manuel Sanchez in 2021-2022.
The academy was developed as a direct response to the declining rate of Hispanic university presidents despite the unprecedented growth of U.S. Hispanic college student enrollment. Founded in 1986, HACU champions Hispanic success in higher education and is the only national association representing existing and emerging HSIs.