The Runner Schedules


The Runner, UTSA's transit system, provides service to and from on-campus parking lots and select nearby apartment complexes. Service is funded by the transportation fee paid by students each semester.
Reminders
Inclement weather, rush hour traffic, and peak class times may affect schedules or seating availability.
Please allow 30-45 minutes before your scheduled class time for shuttle transportation, especially at the beginning of the semester.
For passenger safety and comfort, UTSA does not allow open food or drink containers on the shuttles. No smoking.

Fall & Spring Semesters
The Runner operates on class days during the fall and spring semesters Monday-Thursday from 6:45 am to 10:25 pm and Friday from 6:45 am to 5:15 pm. View our shuttle route map.
Shuttles typically run every 15 minutes. Please note that peak traffic times or inclement weather may impact service intervals. 
The Runner does not operate during intersession, from December 14, 2019 — January 20, 2020.
On-Campus Routes
Services outer campus parking lots as a convenient park-and-ride transportation option for commuters.
Off-Campus Routes
Services select nearby apartment complexes, allowing students to leave their vehicles at home.
| Name | Description |
| --- | --- |
| Route 12 | Serves Hill Country Place to and from the Ford Lot (FL) |
| Route 14 | Serves Broadstone Ranch and The Luxx to and from the Ford Lot (FL) |
| Route 20 | Serves The Outpost and Avalon Place to and from the Ford Lot (FL) |
| Route 22 | Serves the Villas at Babcock and The Reserve to and from the Ford Lot (FL) |
| Route 45 | Serves High View Place and Maverick Creek to and from the Campus Oval |
| Route 47 | Serves Sterling Heights and Tetro Village to and from the Campus Oval |
The Runner GPS
View shuttle locations in real-time, check schedules, receive important alerts, and more with The Runner GPS. Personalized options include the ability to save favorite routes and set reminders for frequently-used stops.
Additional Information
Live Updates
For live updates on routes and traffic, follow The Runner on Twitter.
Downtown Campus
Transit to and from the UTSA Main and Downtown campuses are available through VIA Metropolitan Transit. See Alternative Transportation for details.
Lost & Found
Drivers will hold on to items found on the bus until the end of their shift. At the end of their shift, items are turned over to UTSA Police Department. To recover lost items, call (210) 458-4242.
---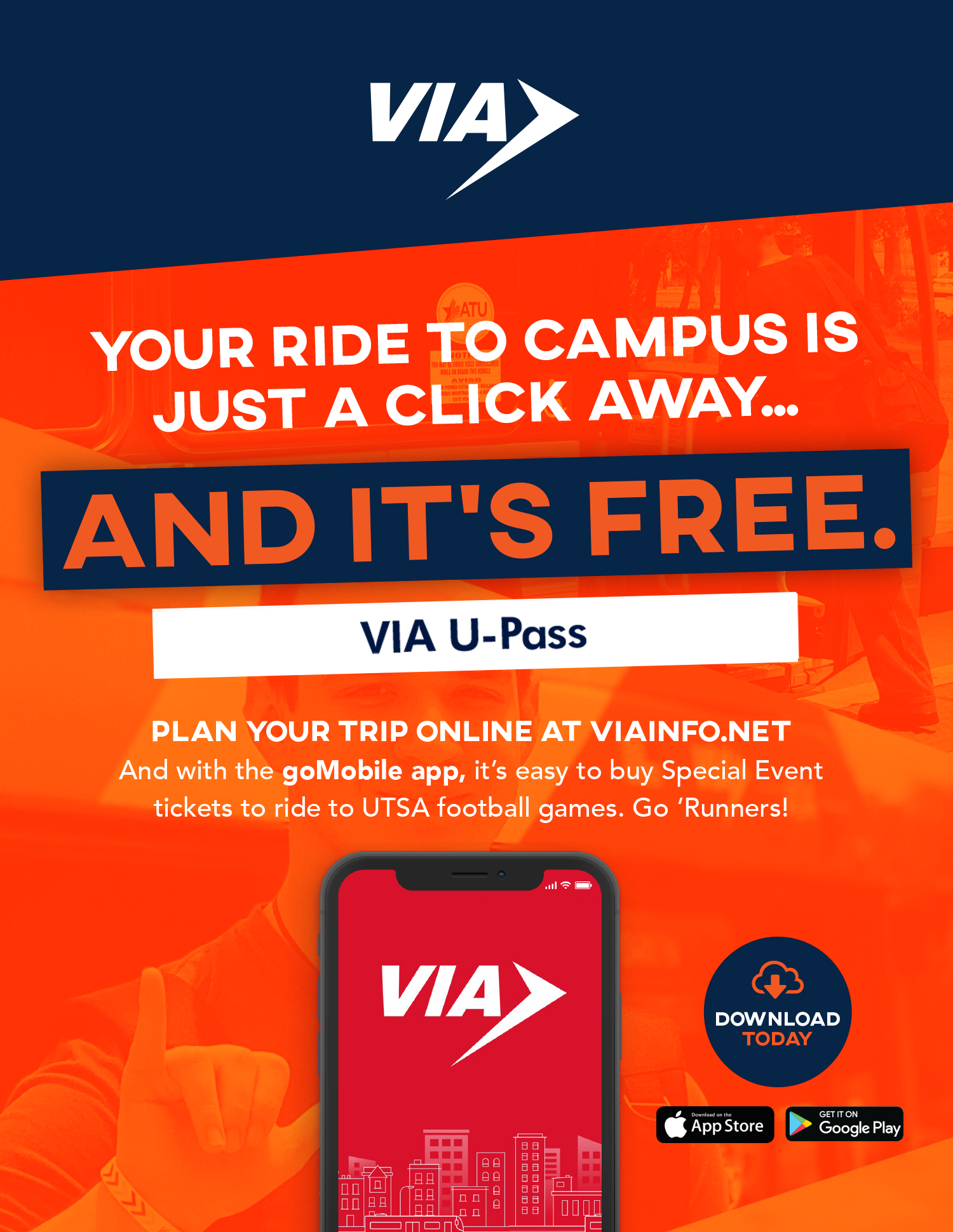 Current UTSA students and employees ride VIA for free. Learn more, then watch how to use VIA U-Pass.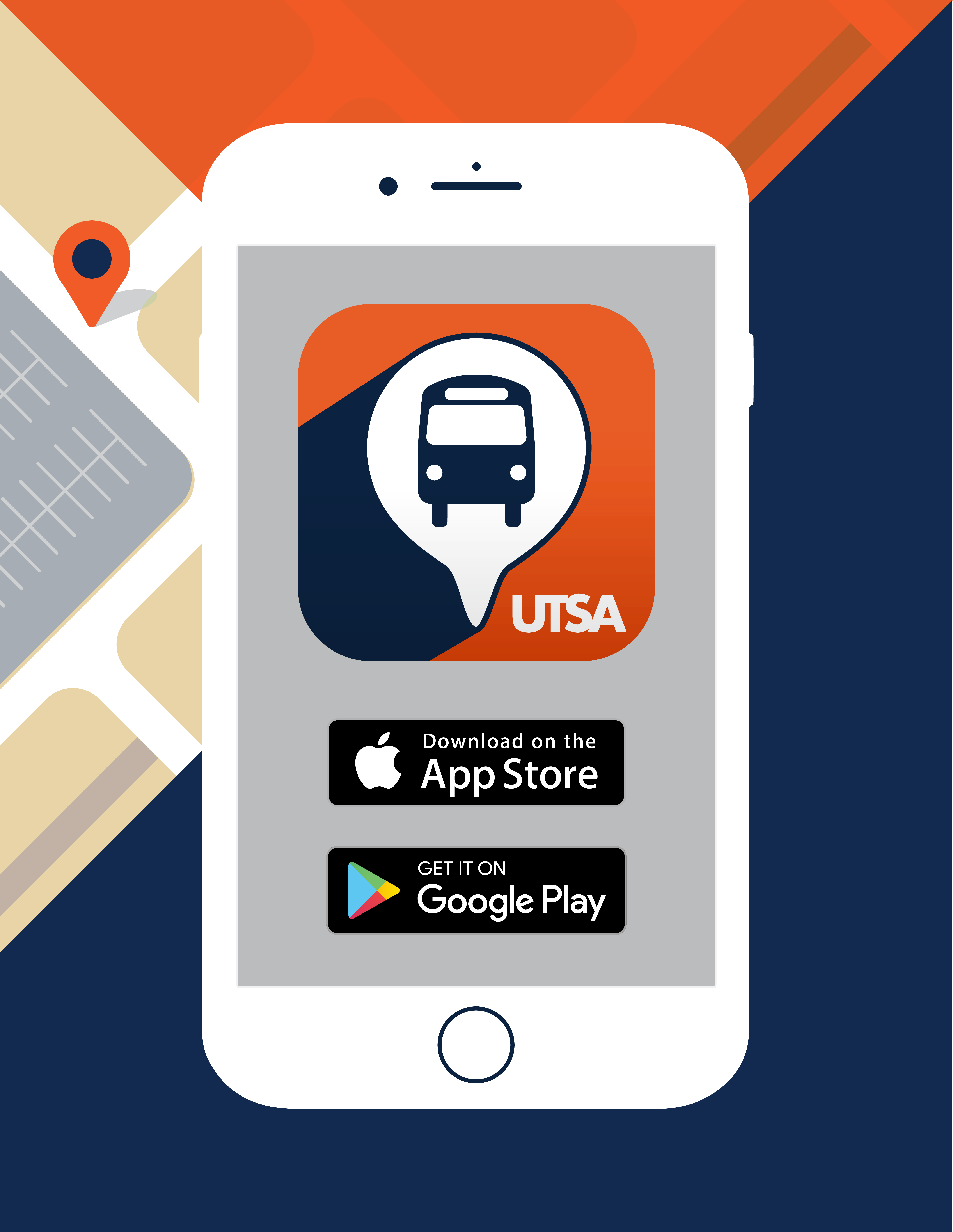 Track your on-campus shuttle in real-time and receive live updates. Download for free on the App Store and Google Play.
Find parking availability on campus.