UTSACard
---
For a limited time, receive 50% off any one eligible outstanding parking citation with the donation of a children's toy. View details.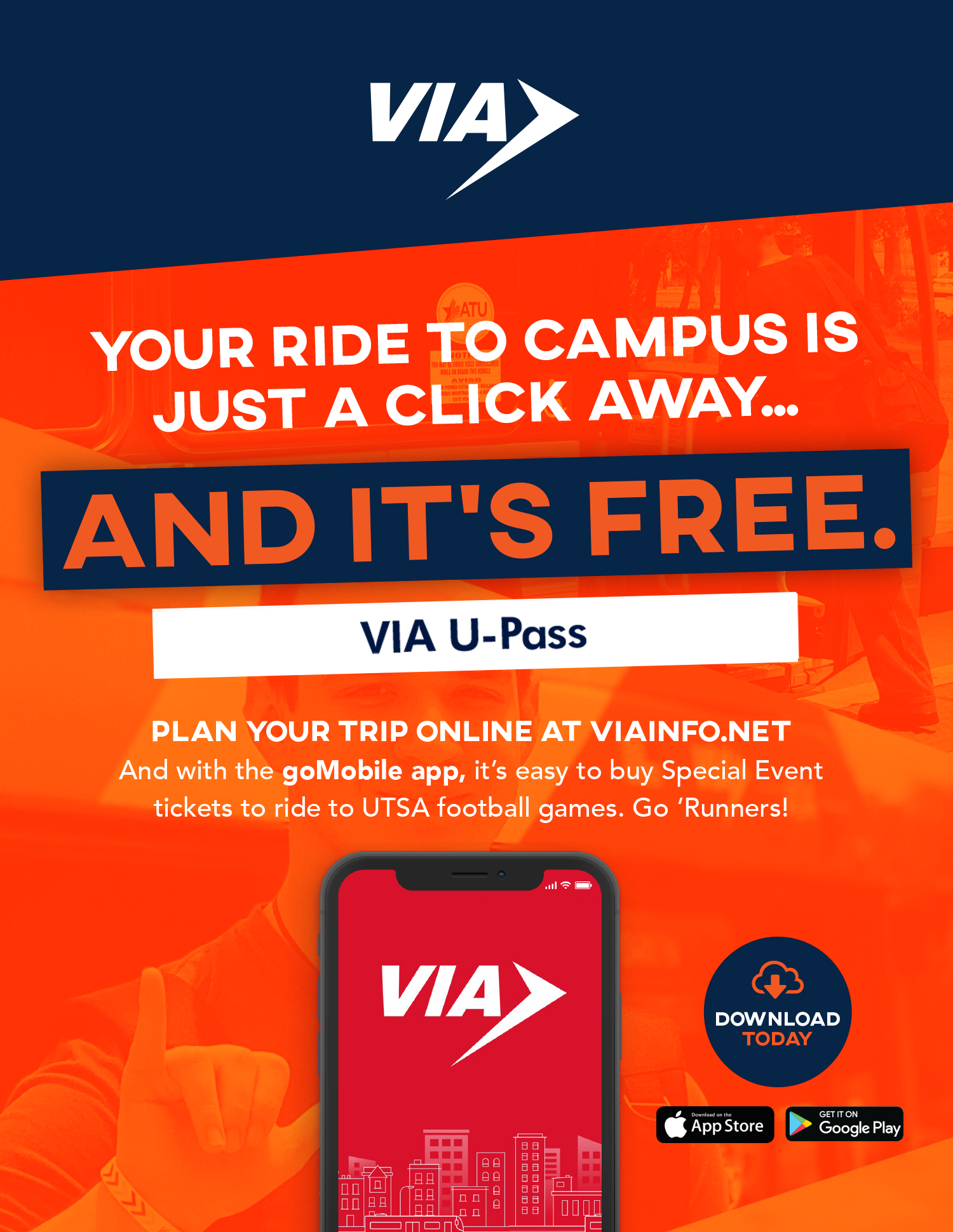 Beginning fall 2019, students and employees ride VIA for free. Learn more, then watch how to use VIA U-Pass.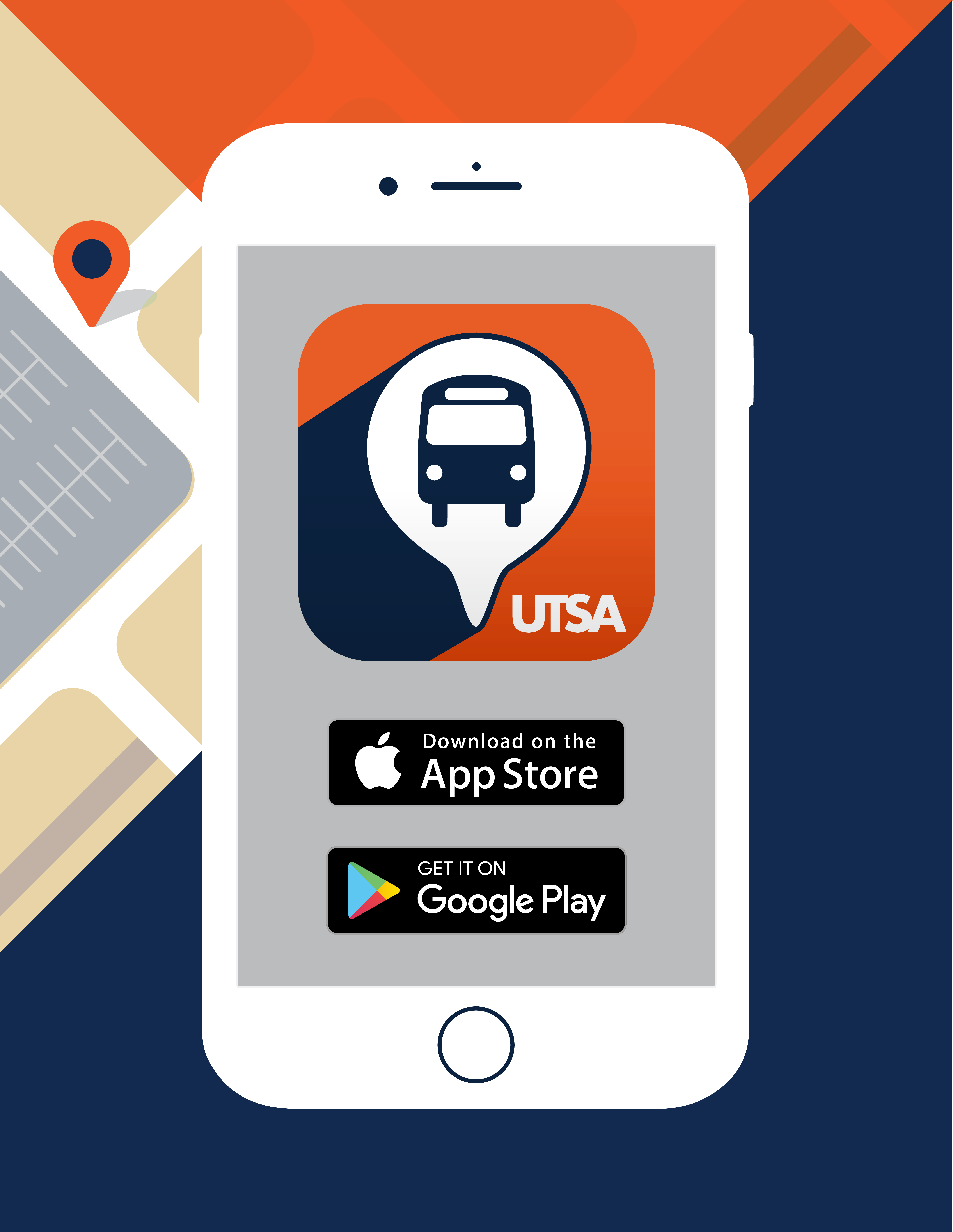 Track your on-campus shuttle in real-time and receive live updates. Download for free on the App Store and Google Play.
Find parking availability on campus.