The Family Association Newsletter provides you with insight into UTSA events, resources, opportunities, and talking points for supporting your student.
Highlights
Family Weekend
Be part of UTSA Family Weekend on Friday, October 1 and Saturday, October 2. Gather the family for an evening dinner on campus Friday and then fun at the football game on Saturday. This is your opportunity to spend quality time with your students on-campus and to meet other Roadrunner Families.

Complete details and where to purchase tickets are on our Family Weekend page. We hope to see you there!
Who will be the 2021-2022 Family of the Year?
Our Roadrunners would not have been able to get through this extraordinary year without the support of their families. Current students have the opportunity to nominate parents, friends, mentors, or any family, to be the 2021-2022 Family of the Year.

The selected family will be recognized as part of Family Weekend events.
Hispanic Heritage Month
Each year across the U.S., people observe National Hispanic Heritage Month beginning September 15. Throughout Hispanic Heritage Month, UTSA will showcase community leaders, faculty, staff, and students around significant themes in Latinx culture. UTSA's celebration will focus on hope and resilience mirroring the national theme for this year.
Roadrunners will celebrate the month with this guiding theme: "Esperanza: A Celebration of Our Heritage and Bold Future." It's an encouragement not just to look back and celebrate the past, but to honor the journey that now paves the path to an exciting and bold future.
Suicide Prevention Information
The month of September is recognized as National Suicide Prevention Month. UTSA offers a number of opportunities for students to learn how to recognize warning signs of suicide and how to approach someone about a suicide-related crisis. Students can sign up for Campus Connect training, Mental Health First Aid training, and more through the UTSA Wellbeing Services RowdyLink page.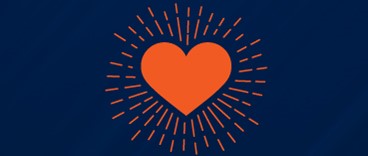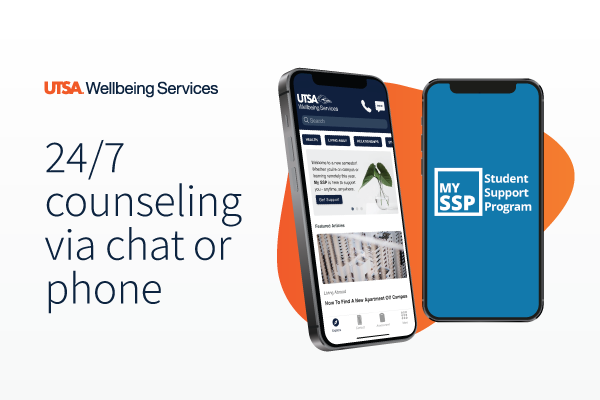 My Student Support Program App
College is an exciting life experience, but it can also place a lot of pressure on students. You want to know your student is supported every step of the way. UTSA provides counseling opportunities, but we know students may need support outside of business hours. With the free My SSP app, support is right at your student's fingertips – available now!
Emails to Students About Events and Services
In an effort to keep our Roadrunners informed, UTSA has two regular emails sent to students throughout the semester.
Campus Link
is a weekly email sent to all currently enrolled students on Sundays. This email shares event information for the coming week and sign up opportunities for involvement. 
Resident Report
email is sent every other week on Wednesdays to all students living within UTSA Housing or Campus Living Villages. Information for this email focuses on unique residential information or events encouraged for residents. Both emails highlight services offered to students throughout the year. Encourage your student to check their email and learn about upcoming events!

---
Upcoming Events
LeaderU
LeaderU is the major gathering of aspiring and active student leaders on campus each year. This year's conference is scheduled for Friday, September 24 from 1:00 – 4:00 pm with the theme of Self-Discovery. This year's keynote speaker will be Alex Quian, Dallas, Texas native and author of Better Together: How 30 Days of Service Changed My Life. LeaderU is free, but students must RSVP in advance to receive a copy of the book – limited quantity is available!  
Late Night at the Rec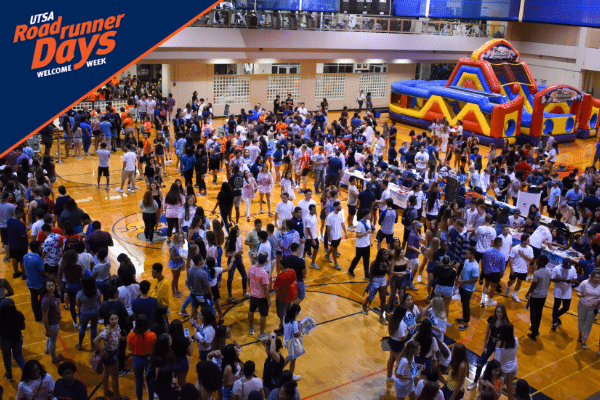 Students are invited to hang out at Campus Rec all day on Thursday, September 16 for Late Night at the Rec. There will be inflatables, a live DJ, live Group Exercise classes, fitness competitions, climbing at the rock wall, an inflatable obstacle course in the Aquatic Center, and all the other great fitness activities and facilities the Rec has to offer.
UTSA Homecoming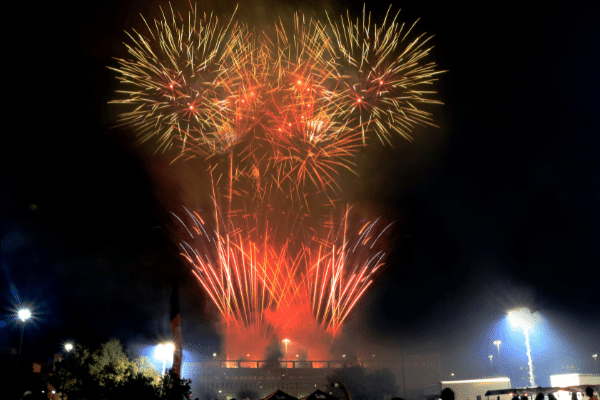 Save the Dates for UTSA Homecoming and BestFest celebrations in October! Events for students will take place throughout the week of October 10 - 16. Families are invited to attend BestFest, a family-friendly festival that supports student organizations on campus. The event takes place on Friday, October 15 from 4:00 to 10:00 pm.
---
Resources and Opportunities
LiveSafe - Download App
LiveSafe connects students in real-time to online safety resources while living on campus. Students can receive crowd-sourced security and safety notices, invite friends and family to SafeWalk them to their car or residence hall from the JPL, submit reports of suspicious or dangerous activity, or instantly share your location with UTSA Police in an emergency. Encourage your student to take the time to download the app today!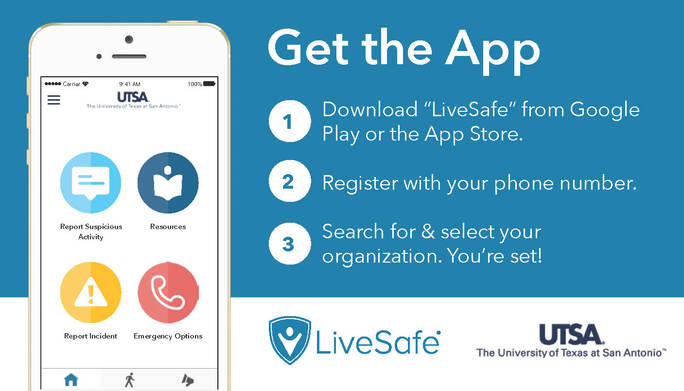 Academic Success Districts
Academic Success District (ASD) collects advising offices, mentoring programs, and other learning hubs and centrally locates them on the Main Campus near the Sombrilla Plaza. Throughout the ASD, students will find classrooms and collaborative spaces that integrate digital and in-person learning technology and resources. Services are offered throughout the year at The Student Success Center, The Tomás Rivera Center for Academic Excellence, The Collaborative Learning Hub, and the Mentoring Hub.
Has your student explored RowdyLink?
Involvement outside of the classroom is incredibly beneficial to the student experience while at UTSA. RowdyLink is an engagement platform where students can find information about upcoming events on campus hosted by student organizations, departments, and colleges. By logging in with their UTSAID and passphrase, students can even connect directly with the over 300 student organizations on campus. RowdyLink even has an Experiential Learning Transcript that serves as a record of a student's involvement at UTSA.
Family Engagement and Participation Surveys
We want to hear from UTSA Families! There are a variety of ways for you to support your student through involvement with the Family Association and we want to know about your interest level. Only want to stay up to date with information? Excited to engage with other UTSA Families? Share with us how you would like to get involved by completing our Family Association Engagement Form.
---
Conversations With Your Roadrunner
Classes and Meeting People
The Fall semester is moving along but there is still a fresh feeling among students as they are beginning their in-person classes. Here are some suggested questions for your next chat with your student.
How are you settling in so far with your roommates?
Tell me about your classes. Are they what you expected so far? What are you learning?
Have you joined any student groups?
How are you meeting people?
Have you checked out the Campus Link or Resident Report email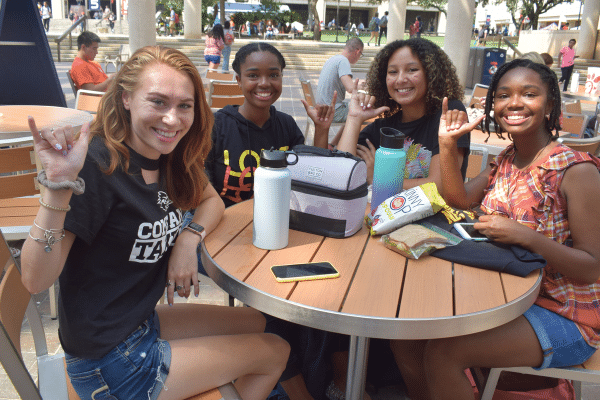 ---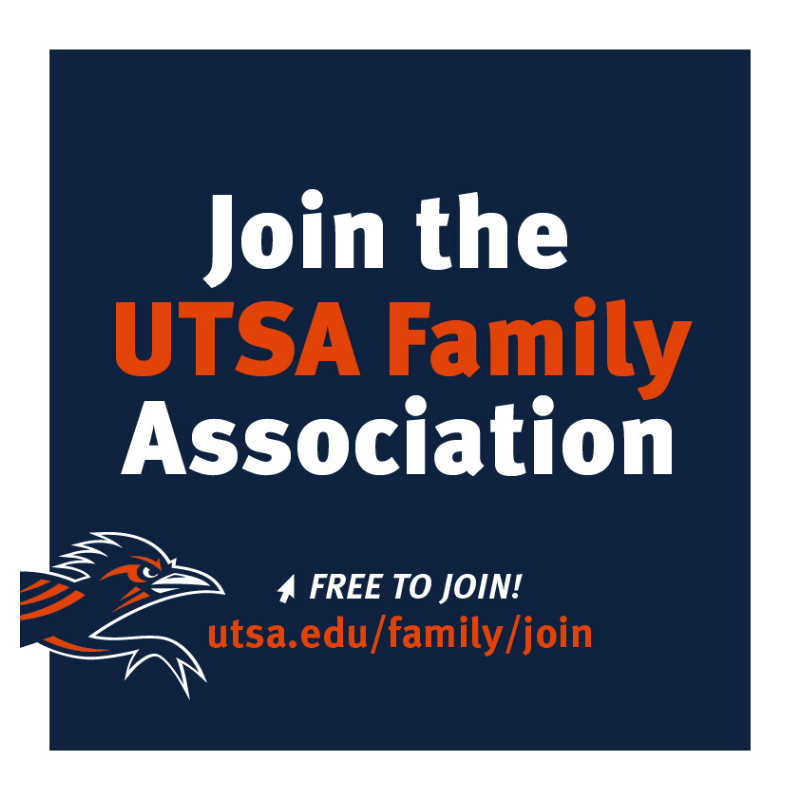 Not Yet a Member?
Join the UTSA Family Association Today!
Family Association Membership is free, and members receive:
Priority notice to register for Family Association events
Access to members-only student scholarships
Networking opportunities with Roadrunner families and staff
Email copy of the Family Association Newsletter
Join the UTSA Family Association
---
---