The Family Association Newsletter provides you with insight into UTSA events, resources, opportunities, and talking points for supporting your student.
August Highlights
UTSA Roadrunners are beginning another academic year and there is so much to look forward to for 2022 and 2023. Throughout the year, this Family Association Newsletter will keep our UTSA families aware of the many experiences and opportunities available to your student, as well as the resources offered to students for their academic and wellbeing needs. You build your own connection to UTSA and fellow Roadrunner families by attending the various events, in-person and virtual, being hosted by the Family Association. We look forward to seeing you all during move-in days and at upcoming events!
Roadrunner Days
The first couple of weeks at UTSA are filled with fun and educational events for new and returning students to settle into the fall semester. This exciting time, known as Roadrunner Days, is happening from Friday, August 19 to Saturday, September 3. All students are invited to attend events to learn about academic support services and campus involvement opportunities available to them throughout the year.
At each event, students can meet new friends, reconnect with people they already know, and experience the Roadrunner spirit that connects the UTSA community. Featured campus traditions such as Late Night at the Rec, Midnight Light, Celebrate UTSA, and Kickback at the Union, will provide great memories for students as well as a few giveaways and snacks.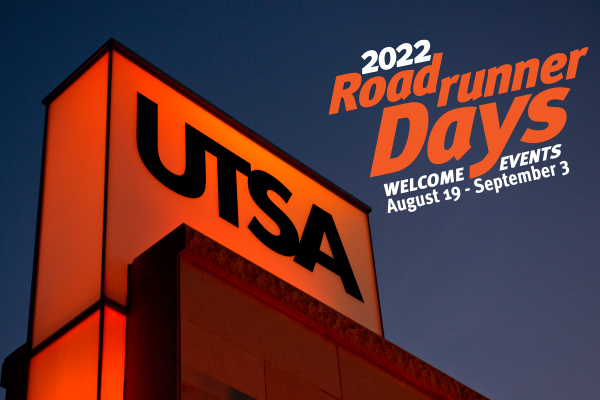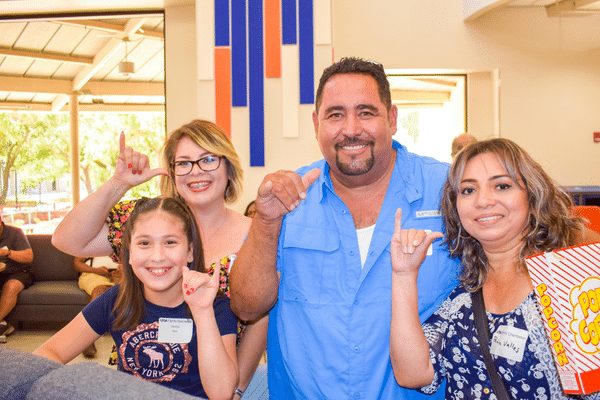 Family Get Together
The Family Get Together on Friday, August 19 is an event for you! Whether you are taking a break from moving in your student or getting ready to head back home, join the Family Association for refreshments in the Student Union Ski Lodge from 6:30 to 7:30 pm. This is your chance to connect with other families and take in all the feels.
Stay for more fun at the Roadrunner Welcome featuring the Spirit of San Antonio happening immediately after in the SU Paseo.
Howdy Rowdy Bash
Another featured Roadrunner Days event is Howdy Rowdy Bash. This special event is an UTSA exclusive night at Six Flags Fiesta Texas on Friday, August 26. The evening will consist of Rowdy's Social Hour, a rally and concert presented by Roadrunner Productions, and exclusive park access to food and rides. This year's featured artist will be ECHOSMITH, the artists with a triple-platinum hit for "Cool Kids" and a double-platinum single with "Bright." 
If that is not enough, each ticket comes with an official Roadrunner Days T-shirt and a bonus ticket to use at a later time. Don't let your Roadrunner miss out on this one of a kind UTSA experience! Student tickets are on sale now for $32. 
Get your student a ticket today!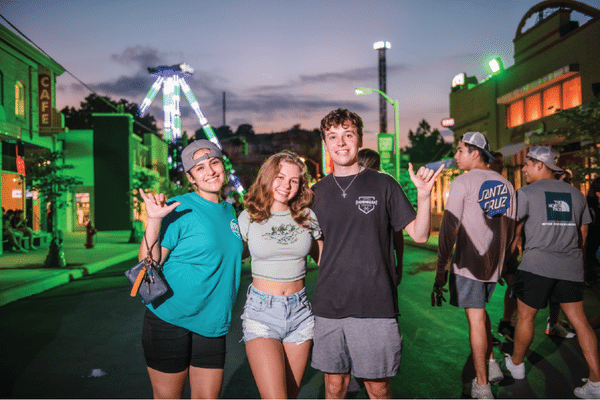 Let's Go 210 Collection
Football season is coming up and we are excited to see our Roadrunners back in the Alamodome for their home opener on Saturday, September 3! Last year they had tremendous support from UTSA families throughout their record-breaking season. In the words of Coach Traylor upon winning the Conference USA championship, "We did it for the city of San Antonio. That's what it's about—the 210, baby. The 210."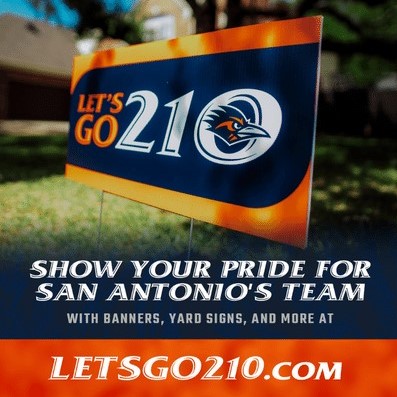 The energy going into the 2022 season is strong, and the Roadrunners need your support to keep the spirit and momentum going. UTSA has launched the Let's Go 210 initiative and are asking UTSA families and supporters like you to show visible support for San Antonio's football team.  UTSA Athletics has partnered with Redsmith Graphics—a small San Antonio-based business—on a collection of Let's Go 210 signage, banners and lawn signs, perfect for showing your school pride for the upcoming season!
See the Let's Go 210 Collection
You can help set the tone for this season by purchasing signage for your home and/or business. With your help, we can make Let's Go 210 a rally cry for our city and cheer our Roadrunners on to more victories this season!
Engagement and Participation Surveys
This year, our team would like to have families be involved with Family Association events, volunteer opportunities, the newsletter, and the association itself. If you are interested in strengthening your own connection to UTSA by getting involved with Family Association efforts, complete our Engagement Form. We will begin reaching out to interested members in the next few weeks to schedule a time to chat.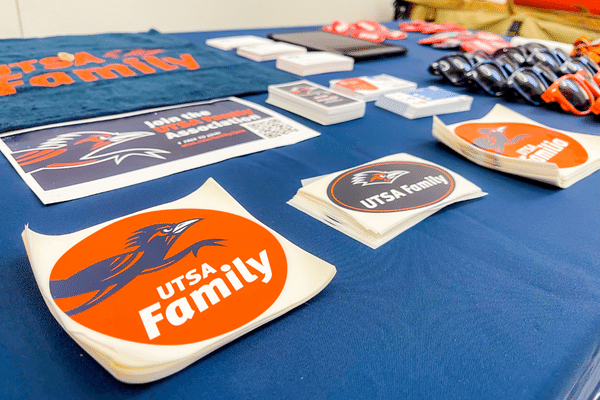 ---
Upcoming Events
Visit the Academic Calendar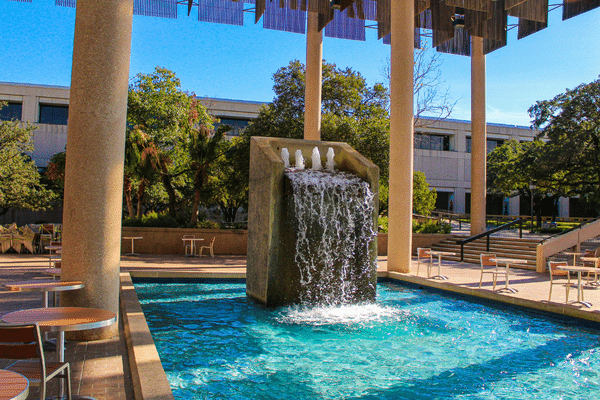 Stay up-to-date by subscribing to the Academic Calendar or add specific dates to your calendar for University Holidays, Payment Deadlines, and Final Exams. The UTSA Calendars page connects you to academic calendars as well as campus and athletic events throughout the year.
Hispanic Heritage Month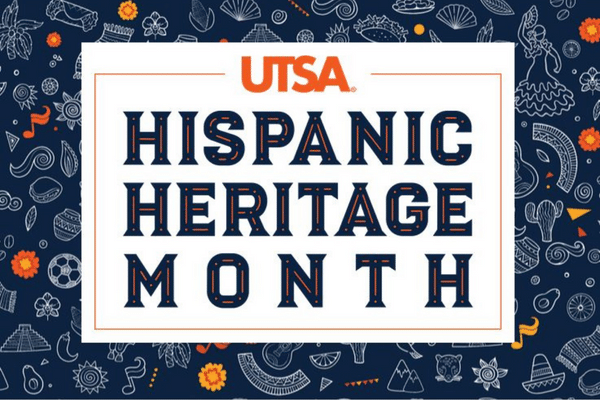 UTSA will showcase community leaders, faculty, staff, and students around significant themes in Latinx culture beginning September 15 for Hispanic Heritage Month. The schedule of events is being finalized and will be updated on the website.
Family Weekend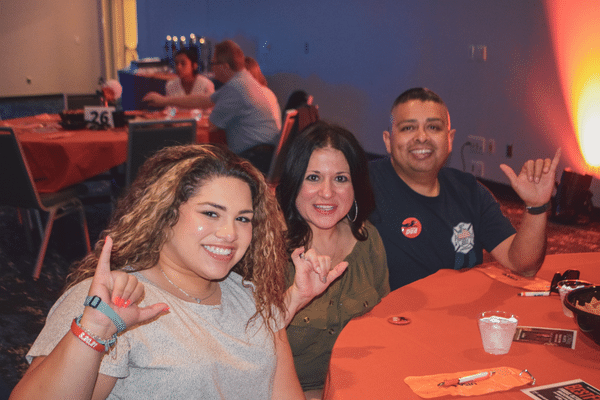 Mark your calendar for UTSA Family Weekend on Friday, October 7 and Saturday, October 8. Events are being finalized for you to enjoy time on campus with your student during our evening events on Friday, and at the UTSA Football Game on Saturday. We hope to see you there!
---
Resources and Opportunities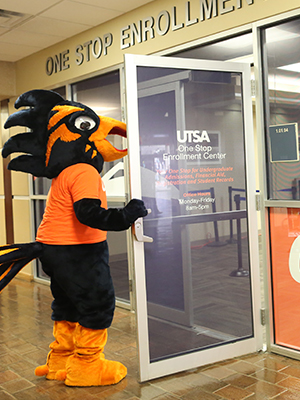 UTSA One Stop

The UTSA One Stop Enrollment Center assists with inquiries related to financial aid, undergraduate admissions and registration by phone, email, or live chat. They are an excellent resource for your students to help them through their enrollment at UTSA. If you want to call on behalf of your student, you must make sure your student has granted you FERPA access in ASAP. Please note, outside of financial aid, questions regarding your student's bill are handled by the office of Fiscal Services.
Your Students Education Records & FERPA
Parents, guardians, and family members cannot have access to the student's education records, including account information unless the student has granted authorization as per the Family Educational Rights and Privacy Act (FERPA). If your student wishes to grant you access, they can do so through ASAP on the FERPA/Proxy tab.
Emails to Students About Events and Services
There are several ways that departments and colleges communicate with students which include emails, social media, and flyers around campus. UTSA also has two regular emails that are sent to students throughout the semester.
Campus Link is a weekly email sent to all currently enrolled students on Sunday evenings.
Resident Report is an email sent every other week on Wednesdays to all students living within UTSA Housing or Campus Living Villages.
Both emails highlight events, opportunities for involvement, and services offered to students throughout the year. Many of which we also share with families in the Family Association Newsletter. Encourage your students to check their email and learn about upcoming events!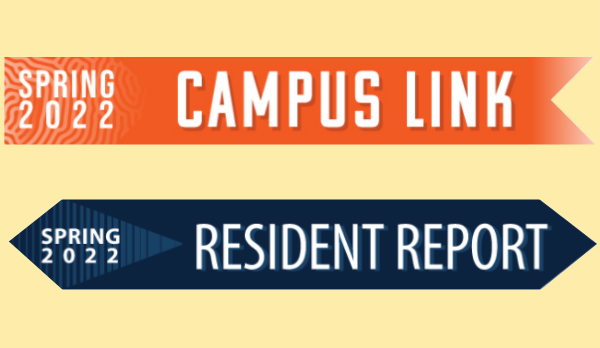 Fraternity|Sorority Life at UTSA
Students look to parents and family members for support during college, and their involvement in a fraternity or sorority is no exception to this. Fraternity|Sorority life at UTSA offers wonderful opportunities for your student to have fun and grow in a diverse academic and student environment, rich in programs and activities that foster academic achievement, community engagement, and leadership development.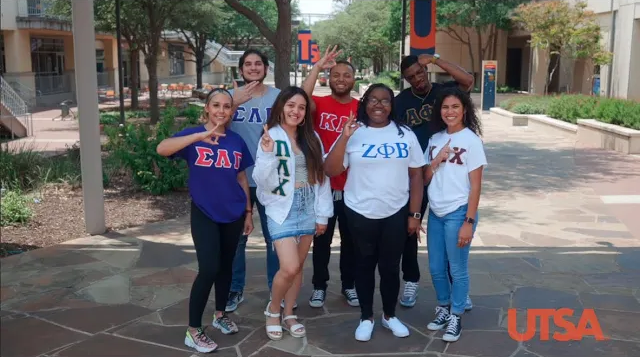 Encourage your student to keep an open mind about Fraternity|Sorority Life, as some students may have different stereotypes about fraternities or sororities. Your student will need your support throughout the process of recruitment and New Member Education.
We encourage you to be supportive and learn as much as you can about the community by asking questions of your student as they meet members in these organizations. Check out our brochure for more information and please do not hesitate to contact the Fraternity|Sororoity Life team at FSLife@utsa.edu.
Services at the Student Union
The Student Union (SU) offers many services for UTSA students. Students can visit the Roadrunner Pantry to get free food and household essentials. This year, the Roadrunner Pantry is hosting the first ever Move-in Market on Saturday, August 27 from 11:00 am to 4:00 pm. If you are looking to repurpose some gently used household items for a good cause, consider donating kitchenware, home décor, school supplies, and more for UTSA students. Drop off donations at the Family Get Together event on Friday, August 19, or at the donation drop off in the H-E-B SU Ballroom on Thursday and Friday, August 25 and 26 from 10:00 to 2:00 pm.
The SU is also home to our Retail Stores including the Campus Technology Store and The UPS Store. These are great places to shop for a new computer or tablet, or sign up for a mailbox for students living on-campus. Reach the Info Desk via our live chat service to get answers to any questions!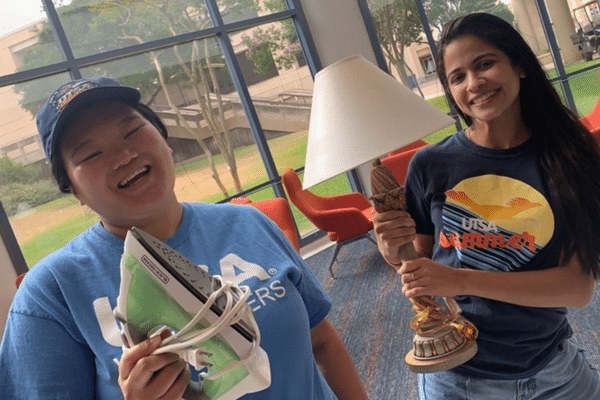 ---
Conversations With Your Roadrunner
New Academic Year, New Transitions
The beginning of an academic year brings different types of transitions and learning opportunities for Roadrunners depending on their classification. We are aware that families are also going through these transitions with their students.
Whether your student is starting their first semester at UTSA or preparing for graduation, it is important to have check ins with your Roadrunner about their academics and campus involvement. Asking questions to your student and listening to their answers can give you more insight in how to support their life as a student.
We encourage you to engage your Roadrunner in conversation about these topics:
New to Campus Students
Have you explored campus to know where your classes and campus services are located?
What organizations do you plan to join this year? Is there a certain type you are looking to join?
Have you considered a sorority or fraternity?
Returning Students
What organizations, programs, or research will you continue to participate in or join this year?
What leadership positions will you be taking on in your organizations?
Are you considering any internships this semester? If so, where?
All students
Are there academic or wellbeing support resources you anticipate needing this year?
Tell me about your roommate. What is their major? What are they interested in?
---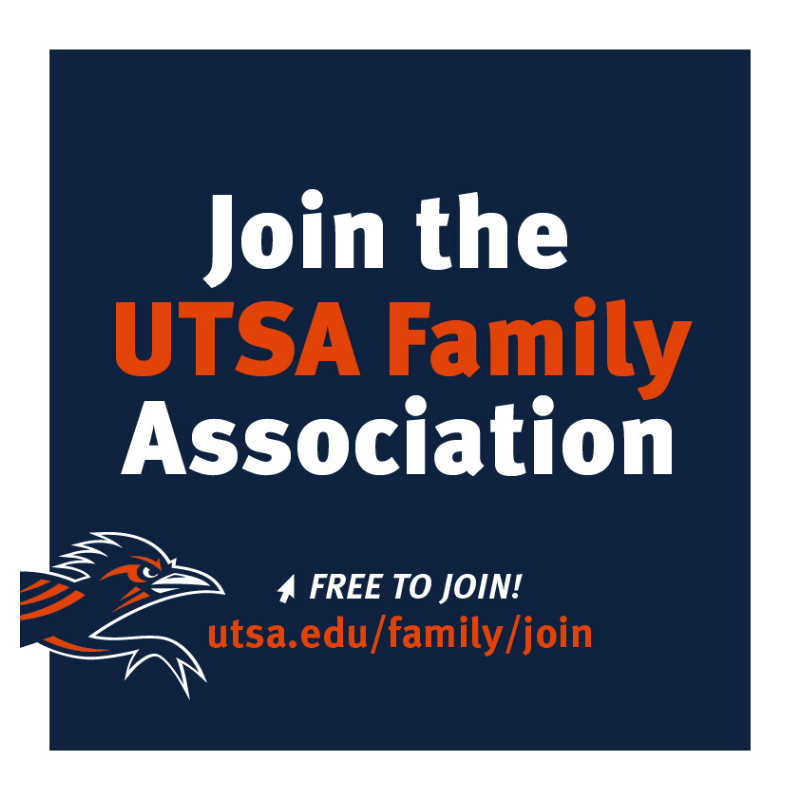 Not Yet a Member?
Join the UTSA Family Association Today!
Family Association Membership is free, and members receive:
Priority notice to register for Family Association events
Access to members-only student scholarships
Networking opportunities with Roadrunner families and staff
Email copy of the Family Association Newsletter
Join the UTSA Family Association
---
---