Peggy Eighmy, First Lady of UTSA
As a passionate advocate for children in the foster care system and young adults with a history of foster care, Peggy Eighmy has worked in child welfare and child advocacy roles in Massachusetts, Tennessee, and Texas. She conceptualized and sought public funding for the Bexar County Fostering Educational Success Pilot Project.
About the First Lady
Peggy is a first-generation American and a first-generation college student. She is a graduate of the University of Massachusetts at Amherst, and past professional roles include serving as President of the University of New Hampshire Foundation. 
Peggy serves on the Executive Committee of the Bexar County Fostering Educational Success Pilot Project. She is a tri-chairperson for Senator Jose Menendez's Blue-Ribbon Task Force on Child Abuse Prevention and as serves as a tri-chairperson for the Child Welfare/Foster Care Workgroup of the South Texas Trauma-Informed Care Consortium. Peggy is a board member for the Najim Charitable Foundation and ChildSafe and also serves on the Family Tapestry Advisory Council, the United Way of San Antonio and Bexar County's Ready Children Impact Council, and the NXT Level Youth Reengagement Center Advisory Council.
Peggy is a Court Appointed Special Advocate and a member of Impact SA, a women's collective giving, grant-making nonprofit organization serving the greater San Antonio area.
Peggy and her husband Dr. Taylor Eighmy are the proud parents of Hannah, a graduate of Boston College and surgical nurse at Boston Children's Hospital.
About the Bexar County Fostering Educational Success Pilot Project
The Bexar County Fostering Educational Success Pilot Project works to improve college enrollment, retention and graduation rates for students with a history of foster care, and to increase the number of children in foster care who are college aware, expect to attend college, and are emotionally and academically ready to do so.
Below Image: Peggy Eighmy with UTSA graduate and foster care alumna Caroline Nolen
The project's model uses a trauma-informed, strategic framework that incorporates evidence of best practices, coaching and holistic support to meet the educational aspirations and unique needs of the youth with foster care history.  
The Texas Legislature was the first legislative body in the United States to appropriate public funding ($3.5M) to improve educational outcomes for students with a history of foster care, and for the first time, partners across child welfare, the Children's Court, K-12 school systems and the two-and-four-year public higher education institutions in Bexar County are working together towards this common goal. UTSA serves as the fiduciary agent and leads the implementation and success of the project.
In its first year, the project served 327 foster youth and alumni, including 200 college students with a history of foster care who received comprehensive services from campus-based support programs established at UTSA, Texas A&M University San Antonio, and the Alamo College Districts. In addition, 127 students still in foster care received pre-college programming, coaching and supportive services through the College Bound Docket and a novel pre-college curriculum.
---
"Let's not define children in foster care by their circumstances, but by their possibilities. Let us talk in the language of their dreams." Steve Pemberton
---
In addition to these services, the project is conducting ground-breaking research on the pipeline of educational support for students who have experienced foster care. The scope and the scale of the research is novel and will be critical to understanding how a model of cross-system collaboration may be replicated elsewhere in Texas and across the United States.
Made possible by the platform of programs and services offered by the project, UTSA is the first university in the country to receive a $1.2M US Department of Housing and Urban Development grant to operate a "Housing First" program which provides market-rate rental assistance, childcare stipends, and mental health and legal services to college students with a history of foster care who are homeless or at risk of homelessness.
Updated May 2021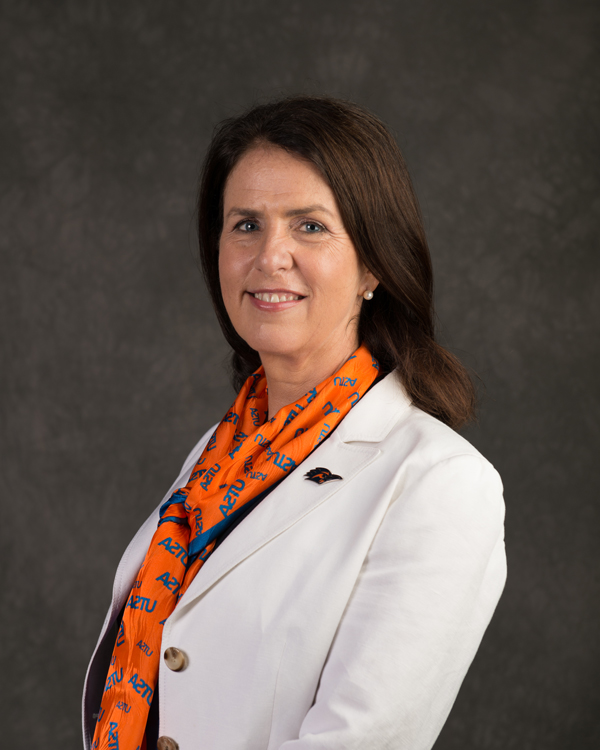 Peggy Eighmy
First Lady of UTSA
e: peggy.eighmy@utsa.edu
p: 210.458.4101
---
Bexar County Fostering Educational Success Pilot Project Legislative Brief
---
In the News